Tiki Shark Art
Tiki Socialite

Joined: Aug 31, 2006
Posts: 3870

Posted:

2013-09-08 02:53 am

&nbspPermalink

Aloha Tiki Tribe!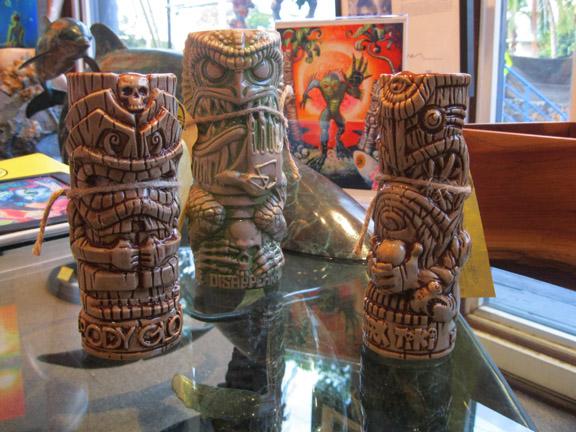 For anyone who was worried about not getting a limited edition Body Glove 60th Anniversary / Sea-Creature Tiki-Mug set before they sold out, now you can pre-order your set to make sure you get them before they DO SELL OUT!




(PSSST! ...and now that Mayor Billy Kenoi: (Mayor of the Big Island of Hawaii) is fer sure coming to BOTH nights of the event, October 24th & 25th, ... plus 2 generations of the surfing / diving family who own the best American Surf Brand: Body Glove will be there to sign autographs, and mugs, & get pictures taken! ...plus "Body Glove Hawaii" will be there giving away prizes like free snorkel/cruise boat trips! ...plus, the actual "Body Glove SEA-CREATURE" from "the Disappearance"- the 1st place winner of the Trans World Surf film contest, yep, the CREATURE itself will be lurking around having it's photo taken with guests - like you! ...Plus, a live Radio feed from the event by LAVA 105.3 FM ...Plus, a FREE to the public, concert by local music legend, award winning, Grammy nominated singer/songwriter, Henry Kapono! ...Plus, oh yeah, "me": your friendly neighborhood "Tiki-Shark" will be there to sign the mugs I designed, and sign any other Art prints, or cards, or calendars! Plus, there is a special Body Glove Sea-Creature Beach Towel for sale, that can also get autographed! ...Plus, there will also be cool "Creature-Tees": Tee-Shirts with the Body Glove Sea-Creature on them designed by me, for sale, and these too can get autographed! ......Plus, Don's Mai-Tai Bar will be inventing and serving a NEW tropical drink created special for this event that comes in a Sea-Creature Tiki-Mug called : "The CREATURE!! ...Plus we have organized a special room rate with The Royal Kona Resort for October. Please refer all lodging inquiries directly to Royal Kona at 1-800-222-5642. You will need to mention "TIKIMUGS" to get the special rate of $105 per night including free parking. ...Plus, did I mention we'll have cake? ...Plus, ...well, ...jeepers creepers! You get the idea!!!)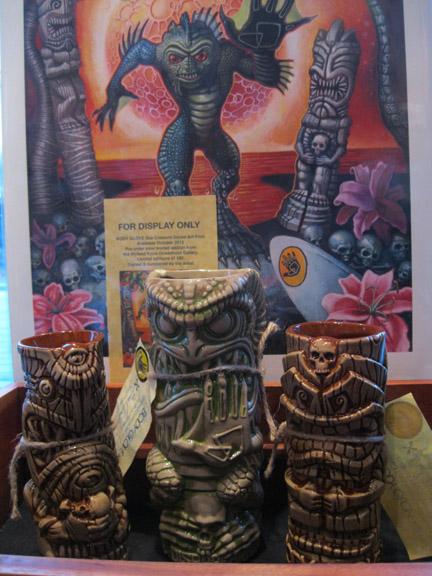 Yeah, I'm pretty, darned sure we will SELL OUT of these really beautiful, (perhaps the best ones I've ever designed), Limited-Edition Body Glove 60th Anniversary Sea-Creature Tiki-Mugs. ...And dig this: These are the ONLY Tiki-Mugs Body Glove has EVER made... in their entire 60 year history!! Wow! Talk about collectable!



The Tiki-Mug Sets have been moving very briskly.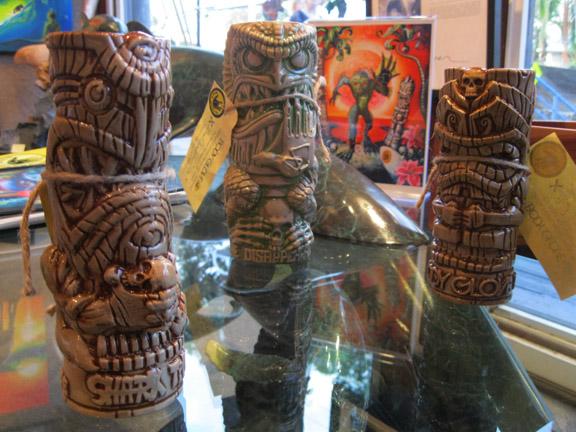 We have just ensured we'll have a good amount (right now) so, no worries! ( for the moment)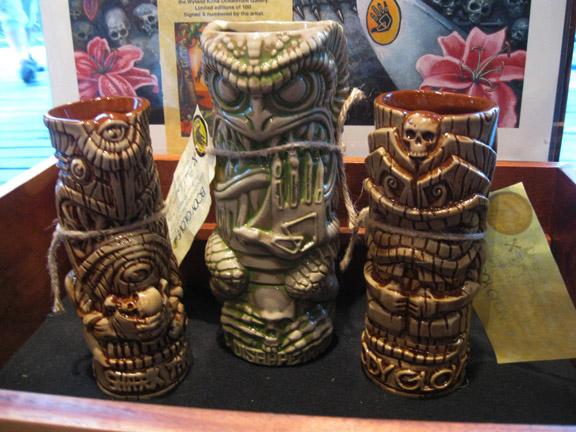 You love 'em? You want 'em? Don't wait.



Go ahead! Pre-order your set!



The Gallery is ready, and can take your order now -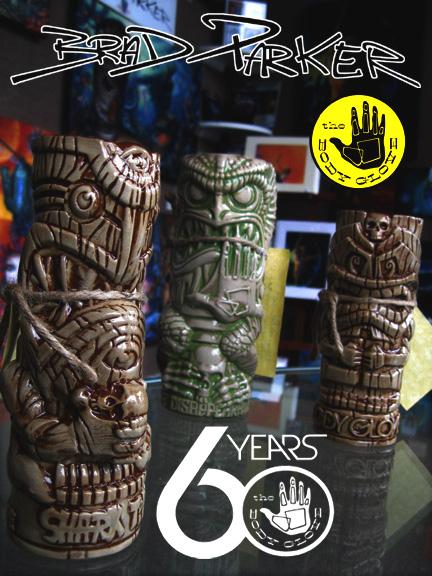 yes, even before the "Big Body Glove 60th Anniversary & Sea-Creature Tiki-Mug Release Party on October 24th & 25th!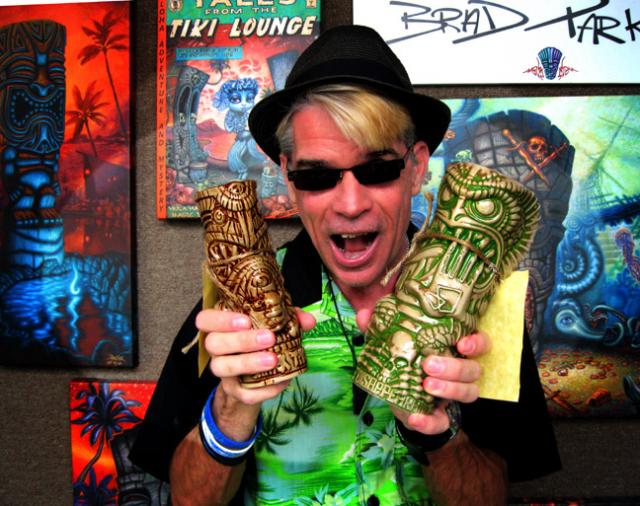 Pre-oreder yours at:
Wyland Kona Oceanfront Gallery
75-5770 Alii Dr
Kailua Kona, HI 96740-1782
Phone – (808) 334-0037
Toll Free – (888) 435-6612


Email – jillw@wylandbigisland.com
or


http://www.mahalotiki.com

Big Mahalo, and Big Aloha!!


https://www.facebook.com/MayorKenoi
http://www.bodyglove.com/?mwrc_session_code=Rvwfiw5pZ2TNSZazAph8
http://www.bodyglovehawaii.com
http://www.bodyglove.com/campaigns/the-disappearance/
http://henrykapono.com/bio.htm
https://www.facebook.com/bradtikisharkparker
http://www.royalkona.com

_________________
Brad (Tiki Shark) Parker
"Brad Parker creates lurid paintings that pull in influences from tiki, comics, and rock."
- Honolulu Magazine "The Best Of" 2012 Issue


http://youtu.be/7HTCkZXaA

[ This Message was edited by: Tiki Shark Art 2013-09-08 02:55 ]

&nbsp


&nbsp