ErichTroudt
Tiki Socialite

Joined: Mar 27, 2002
Posts: 632
From: SoCal


Posted:

2012-07-27 1:08 pm

&nbspPermalink

So for 11 years this was my hut. It was the only 8x8, but it was my place to smoke cigars, watch tv, and escape. I was even lucky enough to have it in an issue of tiki magazine....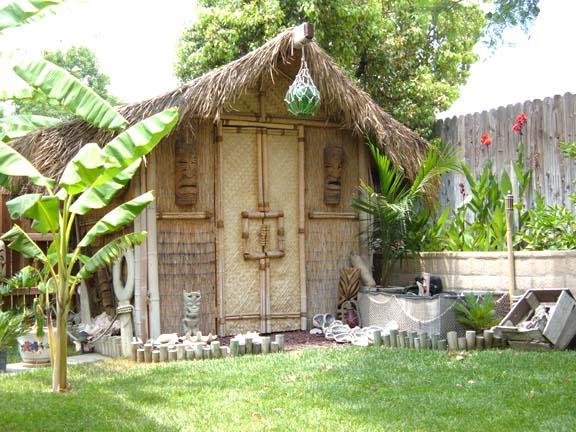 About 9 months ago I sold my house and moved to Yucaipa. I left the shell of the hut behind for a shed, bringing all the decorations and cool stuff with me.

So now its time for a new hut..... its a slow process, doing most of it myself or with my dad. My contractor buddy helped me with the framing..or I helped him actually.... 99% of the electricity, speaker wire, and remote light controller is all in. All the bare wood outside has been primered. Next will be paint and the corrugated metal roof.
This hut is 16x20. It will have real working porthole windows. The closet door inside will be a 1950-60's navy interior ship door.
The plan will be more "trading post" than trader vics...I have always enjoyed the idea of mixing nautical, tiki, and 1900's-1930's british/french colony
Here's a few pics so far... (don't expect anything to cool yet...lol)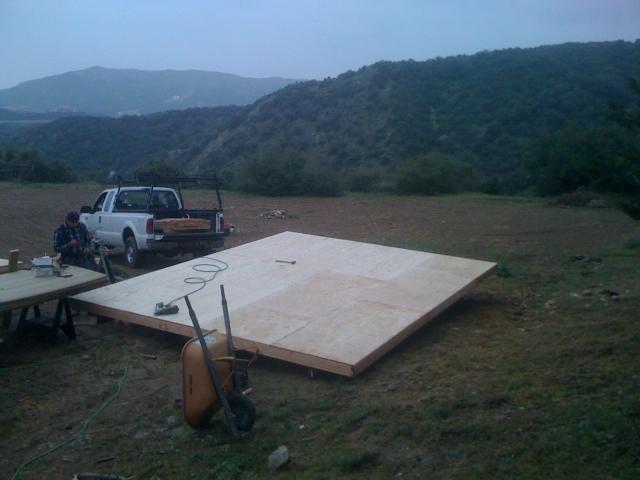 these beams are a tribute (or copy depending on way you think) of the beam that sticks out over the Dole Whip shack at the Tiki room in Disneyland....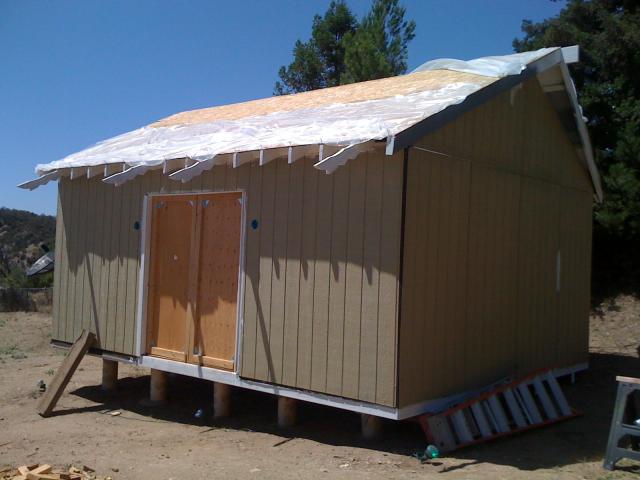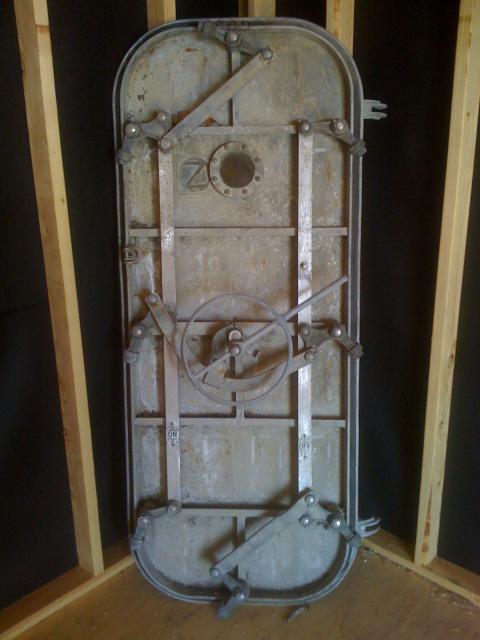 My navy door

Thats it for now..... Long long long long long way to go... so many ideas and thoughts, so little time and money...lol

[ This Message was edited by: ErichTroudt 2014-09-17 14:33 ]

[ This Message was edited by: ErichTroudt 2015-03-10 20:05 ]

[ This Message was edited by: ErichTroudt 2015-05-03 16:17 ]

&nbsp


&nbsp