Jürka
Tiki Centralite

Joined: Aug 15, 2012
Posts: 79
From: Estland


Posted:

2012-09-05 2:14 pm

&nbspPermalink

My news and troubles continues...

I made a new mold for Kumuhonua... This time I used much more water for plaster powder and tried three-piece version...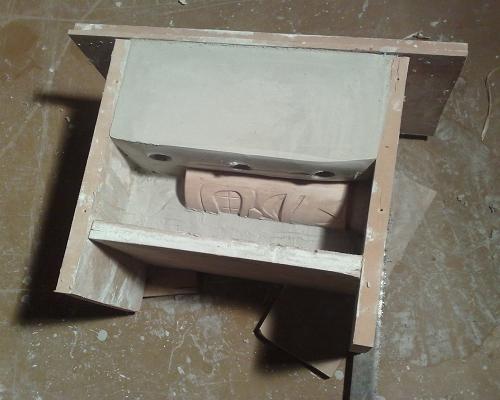 I tried to open it next day, but it was too soft, I would have brake it... So today, after one week, I did it...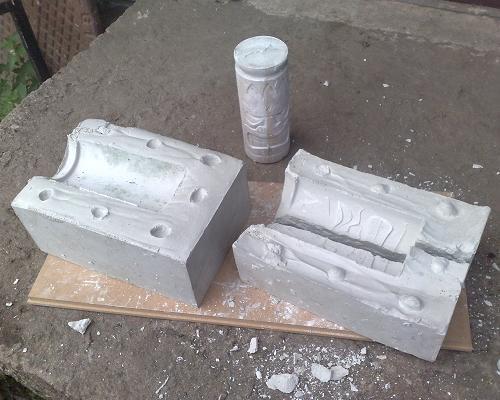 Result is much better than previously, but still not too good... I think that this time I try to fix this same mold, glue some pieces back which were stuck to wooden guy, and fill some few bubble-holes... The worst thing is that the upper part is one that I have to build up from front-side... In future I think I'll make that cone for slipping lot longer... that it would stay together...



But meanwhile... I started my Lono... from zero again...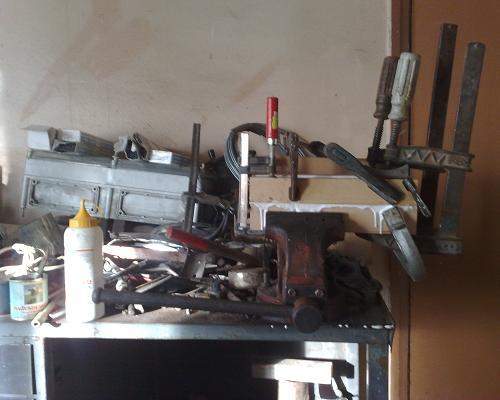 Made a drawing which came out exactly as I wanted it... (Classic Lono!)



And carving came out as well... Maybe I brush it up more a little bit, but mostly it's done... Two places happened where I had to use glue+sawdust coctail on its lips, those darker spots there, but otherwise I'm happy with it... I guess I have to work more with the place behind teeth...



Holy work will continue... The mold is drying... Maybe I should tie it together, now it's just placed together... Lono is waiting its time... I hope it will come someday... After the mold is stronger I have to build it up... and next thing is to start learning about clay and stuff... I hope this mold works... or I must make a third one... before forth... to be more competent with fifth...

&nbsp


&nbsp