Jürka
Tiki Centralite

Joined: Aug 15, 2012
Posts: 82
From: Estland


Posted:

2013-08-26 3:55 pm

&nbspPermalink

For today my first firings are over and guys are feeling healthy (except the fallen soldier)...

To make sure that there would be no explosions I put them into oven for few hours (till 150 degrees of Celsius) as Mad Dog Mike advised. Although I guess this time it was not so necessary because guys had been grounded for 1 month.



Then I tried to clean them from dust as much as I could... but I tried more than I could... So... Here I would like to bend the head for one of the guys who shattered when I tried to hit the dust out of his eyes... That was a sad moment, he was a good-looking mug and I miss him dearly... I put him gently into the water and melted up to afford the new life for it in the future...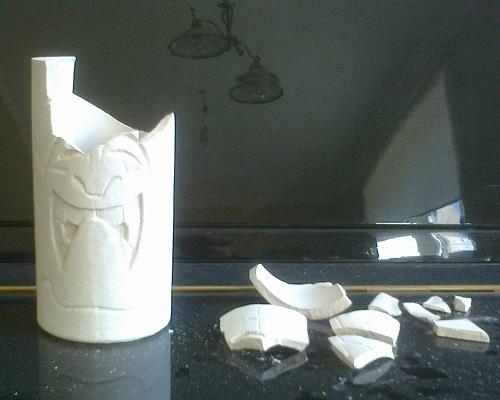 I brought them to kiln and today I received them, all healthy and strong. Got it all with only 40 euros (51 euros for 17 pcs, I lost 1 pc, so for 16 pcs = 40 euros... I love math! ...sometimes). I guess the ceramic guy who fired them just likes tikis...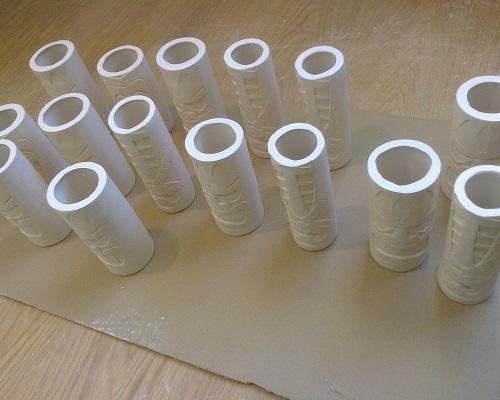 And now the glazing... for first time in my lifetime... I opened the bucket, stirred it as it was rum-coctail... and started to glaze one Ku... The glaze dries very fast and looks like sh*t... Very fat and dry... and all the brushmarks are visible... and the coat is so thick that the face of Ku is not to be seen... I don't know if it's normal... My theory says that in kiln the glaze will melt to be smooth and all the face will be drawn out then... But I am not sure of anything... So this is a point I would like to hear glazing experiences of others... Here's my so-called "glazed" Ku...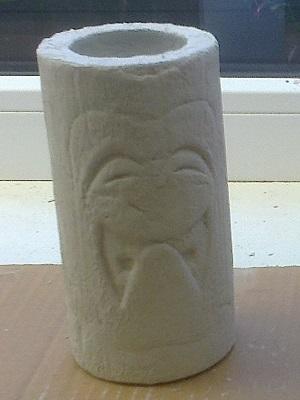 &nbsp


&nbsp