Jürka
Tiki Centralite

Joined: Aug 15, 2012
Posts: 79
From: Estland


Posted:

2013-08-29 4:34 pm

&nbspPermalink

Glazing of those special backside mugs was not easy mission... I used many kinds of little instruments to do it... The thinnest wire was very useful... At first I... yeah, ok, right, at first I filled the cavity with red... and then I washed it all down, because that's not the way to do it... So... Then at first... I dabbed very carefully the surroundings with tiny little spongey... and then tried to fill the cavity with red... using tiny little wire and other tiny little stuff... and then smoothed it carefully with fingers... Many times I had to clean it up again and do it again and clean it up and do it again... My nerves are happy to know it's over now... And yeap, the result looks silly (pink and grey is just awful together!), but miracle-kiln will do miracles and I hope it will look much better...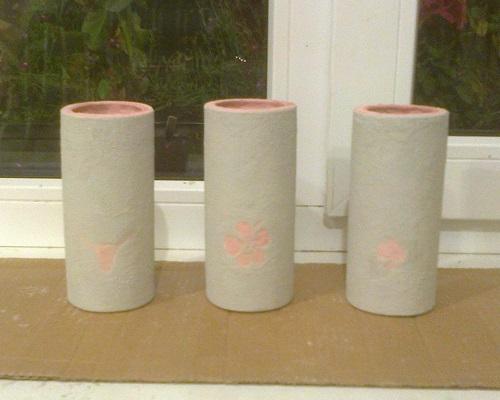 But all the tiki corps is glazed now...



...and packed in soft stuff to prevent scratching off the glaze while transporting... Tomorrow I hope to send it to final kiln... and if everything goes fine, it would mean the birth of my first tikis... and propably the first tikis (at least tiki mugs) in the history of Estland and all the Baltic countries!

Yih-haa!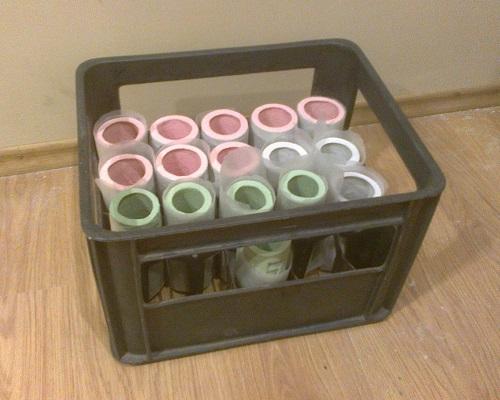 &nbsp


&nbsp