Jürka
Tiki Centralite

Joined: Aug 15, 2012
Posts: 79
From: Estland


Posted:

2013-09-03 3:15 pm

&nbspPermalink

Hello, good morning, good evening, depends on which part of the world you are looking the sun...

Today I've done... pretty enough...

At first... Here's the next corps of my tikis waiting their birth... Maybe some minor cleaning and... oh yeah, the bottom carvings... yeap... and some, maybe one, special to make... and to the kiln...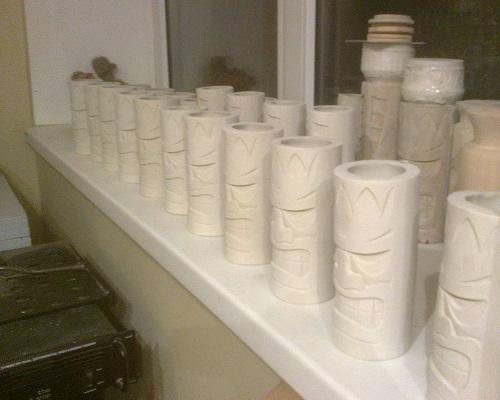 I was thinking 'bout flying time and thought that must think for the future and started to make new molds for new mugs... So... there's Kanaloa and skull shot-mug waiting for mold... But the shot-mug is li'l smaller and it needs the box its own size... So I made the new, smaller, box for skull... This time li'l easier way... with screws... Got pretty well and easy to handle...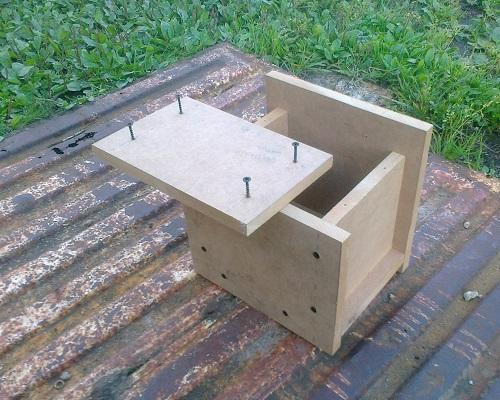 ...and I poured the first part of mold...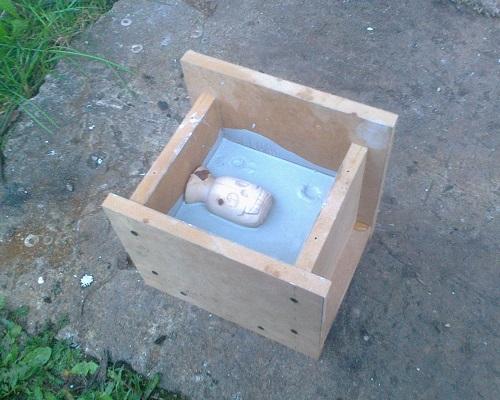 ...and in same time poured for Kanaloa...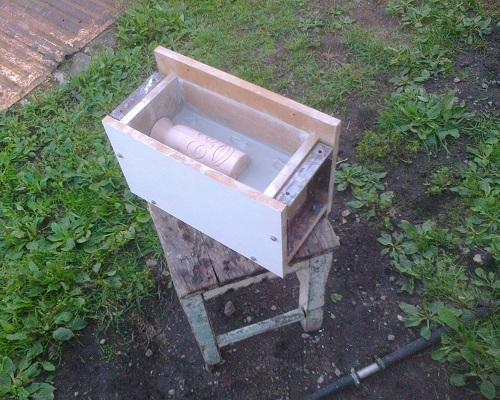 ...and then I thought that maybe I could do some more today and I poured also the second parts...



But that's not the peak of the day... I received my first corps from kiln... Here it is! Say "hello"...



I'm pretty much satisfied... No running of brown glaze what I was afraid of... Kumuhonua and Ku are perfect, but Lono, which I didn't expect any problems, is not so good... Green glaze requires thicker coat, otherwise there's awful brown spots... I send e-mail to the kiln-and-glaze guy and asked if there's possibility to put some more glaze on it and send to the next firing and maybe the new coat of glaze would melt together with old glaze and give the smooth green coat...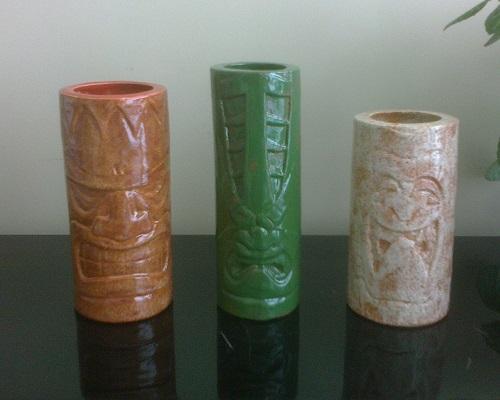 My specials of first corps... Good... I'm totally satisfied... Works very well... These are meant to be given away as presents... There's: 1) Dixie which I'm gonna give to the friend who lead me to inside of rock and roll lifestyle and must remember that through the rock and roll and hot rod culture I found out tiki culture... 2) Hibiscus which is made for someone very special, but I guess I may never have opportunity to hand it to her, so it propably will stay on my shelf... 3) Spade (hmm... red spade?!) is for my rock'n'roll-friend in Finland who was the first guy (the only guy so far... well, most of the people doesn't know anything about my project), who said he's gonna buy (not just get as some others would like) one of my mugs for sure...
But now there's a big trouble with Hibiscus... You can see a crack on the top part... I asked kiln-and-glaze-guy if it's possible to melt it up again to fix it... I hope it can be done, because I am convinced that if something is broken, and if it's important, it must be repaired and that's what I'm gonna do and not with only that mug...



And here's the example of the problem of green Lono... It is hard to see in this sh*tty picture, but yeah, there's some brown stuff seen which is not meant to be there...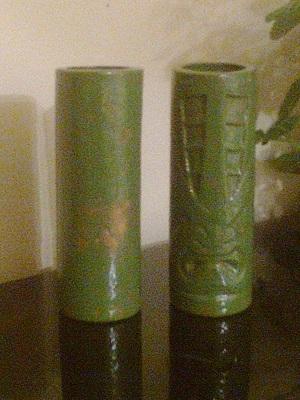 And Wendy, yeah, I remember, I remember, will come, will come...



Now... There's another big problem... What-the-heck I'm gonna put in this mug!?!? Me knows not a thang 'bout that coctailstuff... I have no any bottles of rum nor juice at home, no ice in freezer, even no straws nor umbrellas (which I'm gonna buy for sure when I happen to go big-town) and I've never mixed any other thangs than brandy and cola... F*ck, life is going to get tough... and fun I hope...




[ This Message was edited by: Jürka 2013-09-03 15:27 ]

&nbsp


&nbsp