jimsflies
Tiki Socialite

Joined: Jun 02, 2010
Posts: 375
From: Michigan


Posted:

2012-08-19 4:52 pm

&nbspPermalink

My Pool Lounge (ki'o wai lumi ho'olunana)

I figured would start a thread to document my progress maybe pick up a few more ideas. I've been lurking around for a few years here on TC. I've seen a few ugly purists threads and hopefully my project makes the cut. It is far from done with the best yet to come.

Anyways my project started a few years ago with the construction of a deck adjacent to our pool.


Several yards of dirt moved by hand to make a cut into the front yard: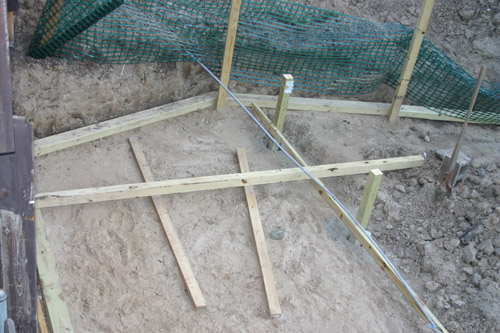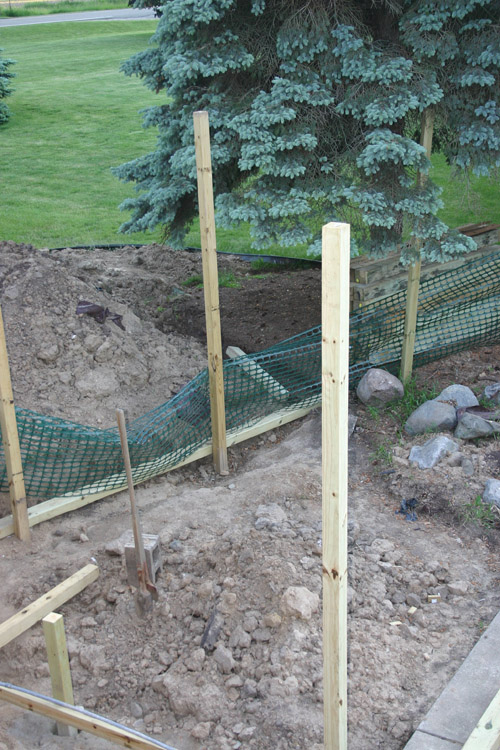 Retaining wall construction: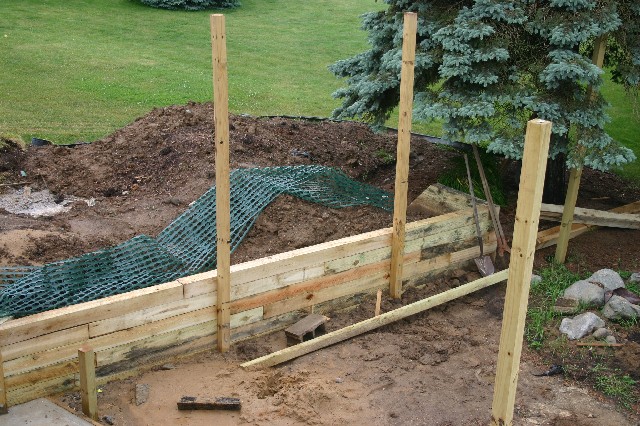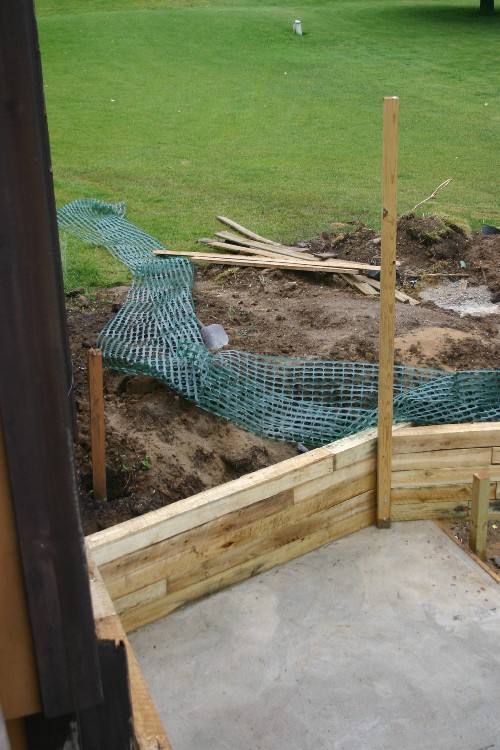 Pad for hot tub: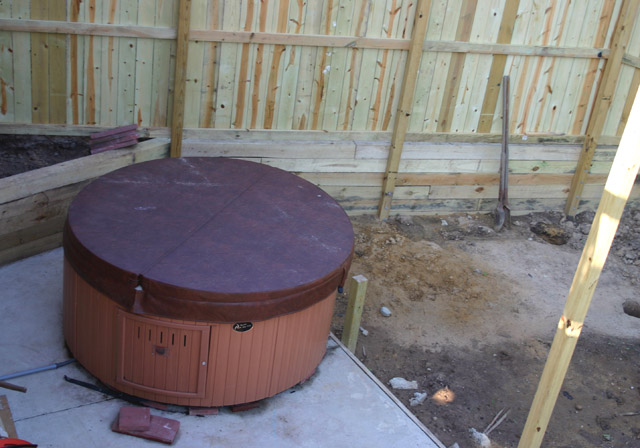 Fence construction...to get the pool area back into compliance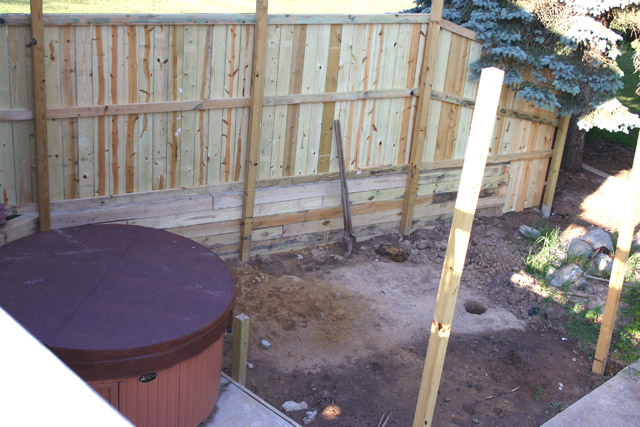 A view from the deep end: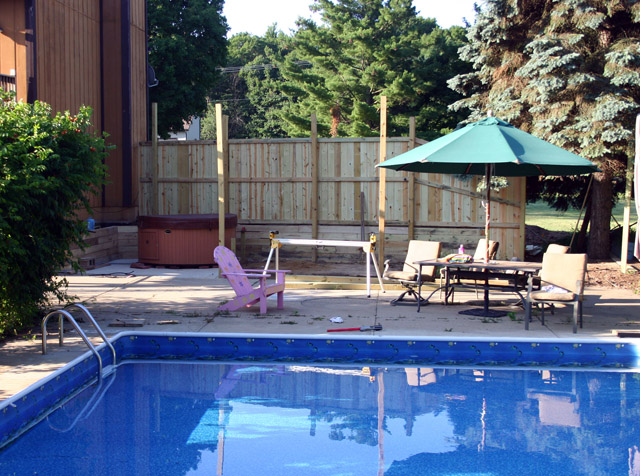 Notice the blue chaulk outline...my wife didn't want a normal straight deck: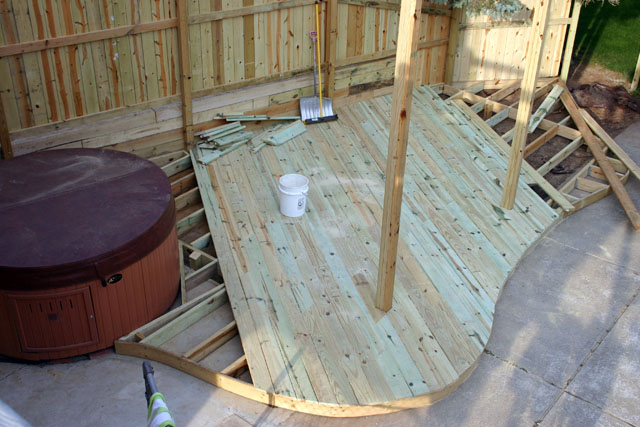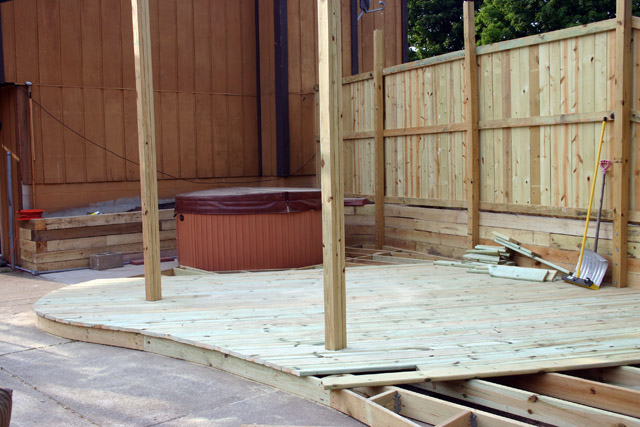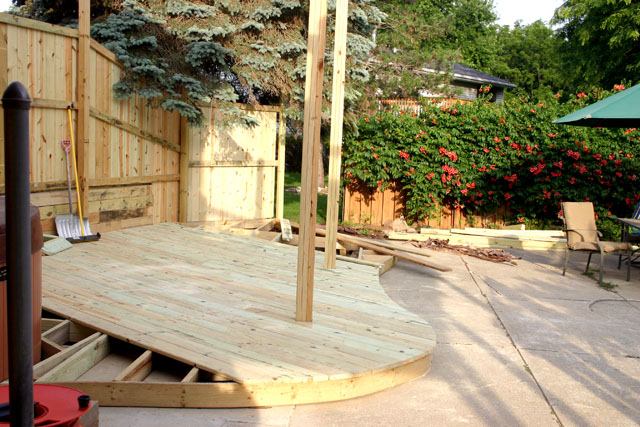 I have a love hate relationship with these trumpet vines (and pool for that matter):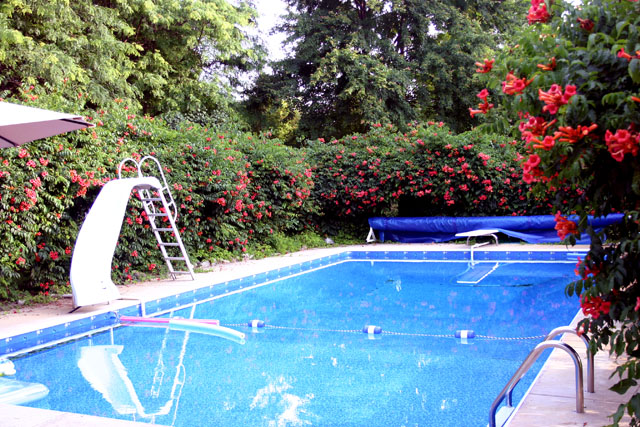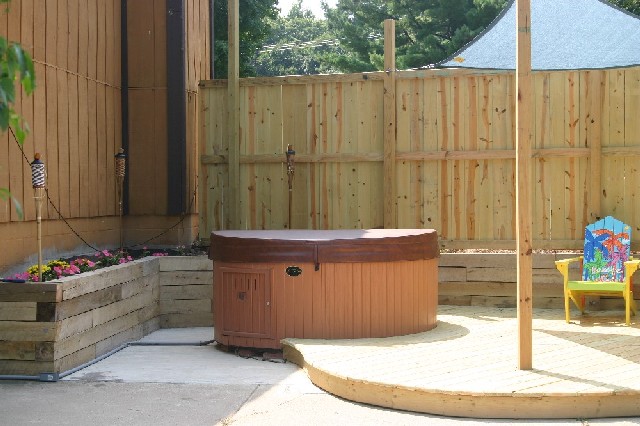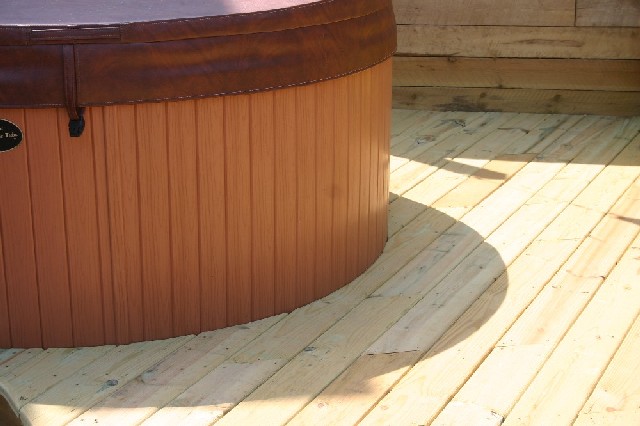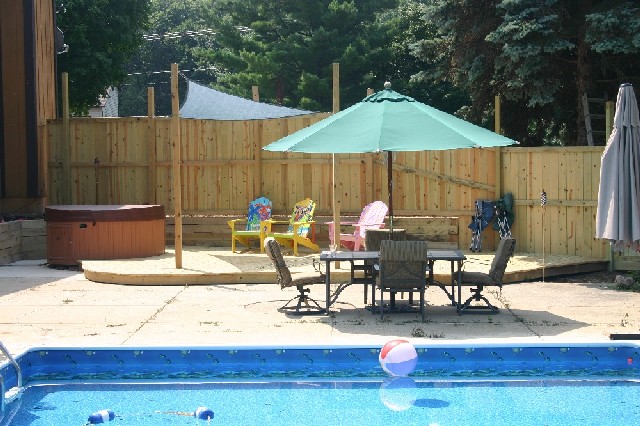 Although my original tiki bar plan has yet to materialize, I have been working to make the lower deck more swank. Granted, the sail shades aren't very tiki, but the torches, parrot and a couple tiki masks help with the "enchantment" factor. IDK...are macaws "tiki" or "parrot head"...if the later, don't tell him it will hurt his feelings.
Anyways, this is what it is for now...a place to chill and listen to some Arthur Lyman (my fav exotica).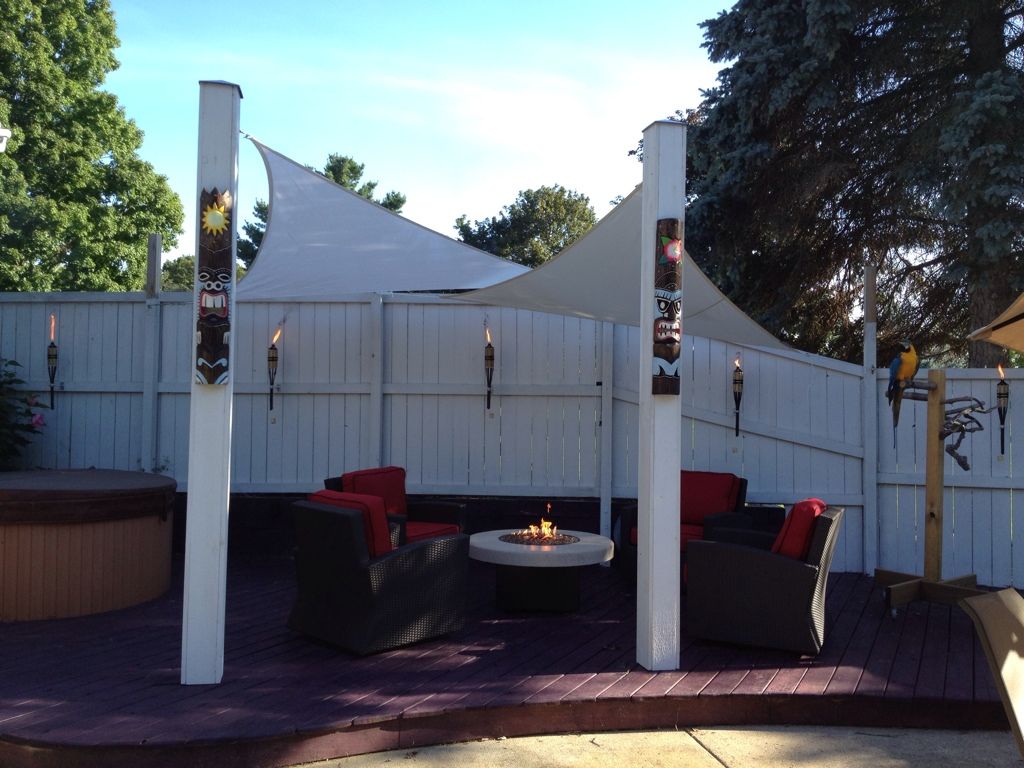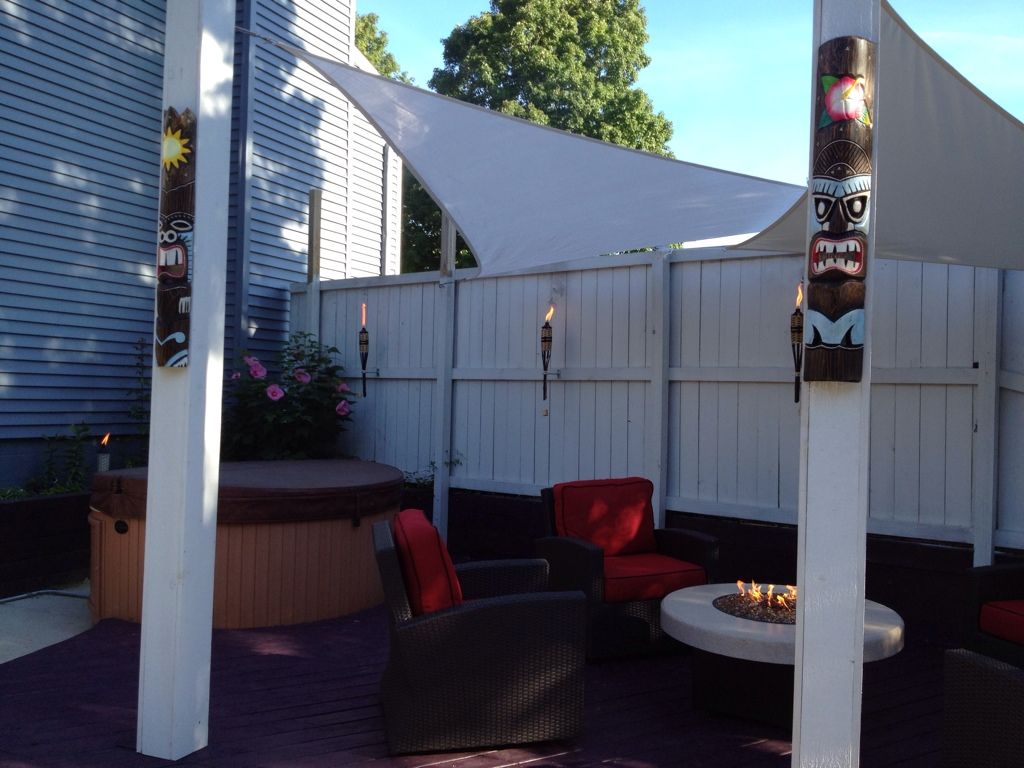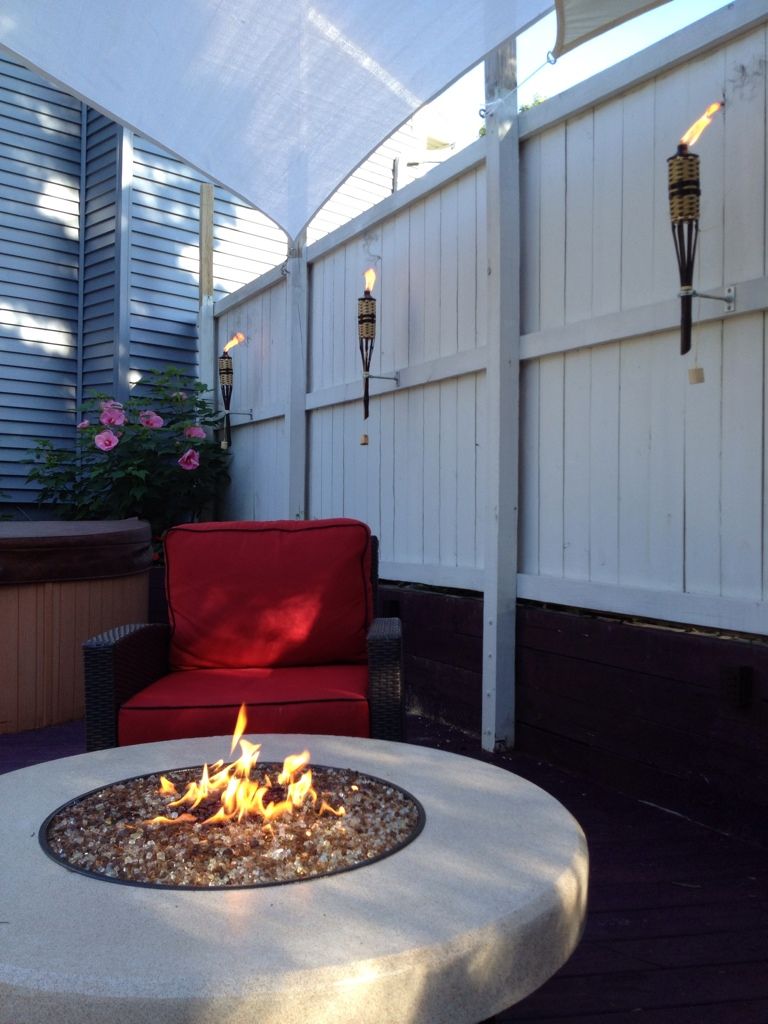 I know the white fence isn't the greatest either, but it helps tie in with the house...I'm debating on painting a mural on it or possibly trimming it out with some tropical thatch and hanging more tikis on it.

I'm also working on adding to the tropical feel with cold hardy "tropical-looking" plants that will live here in Michigan. Here are my current plants around the lounge: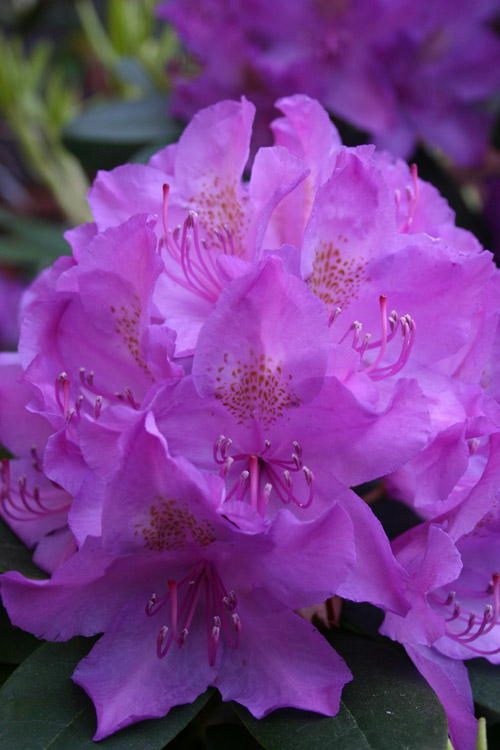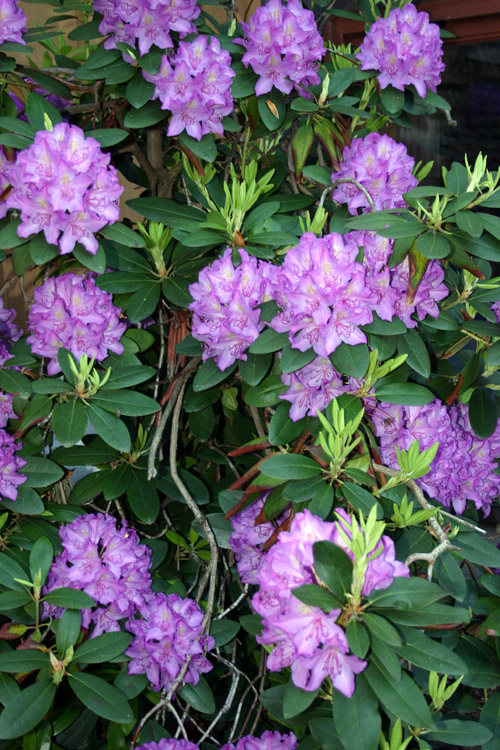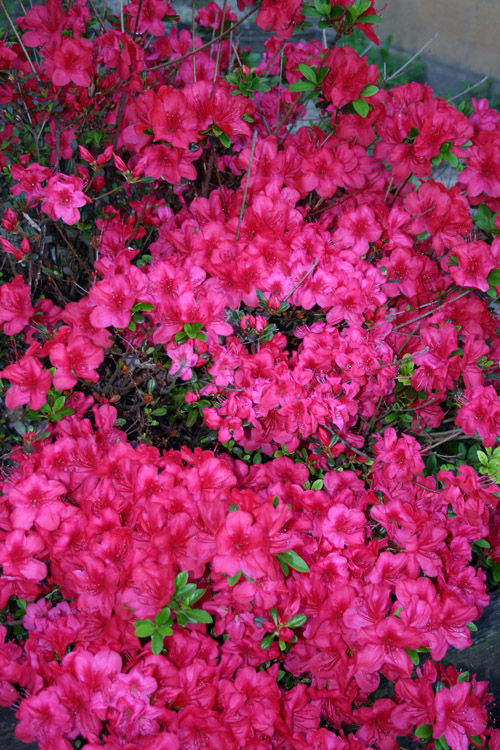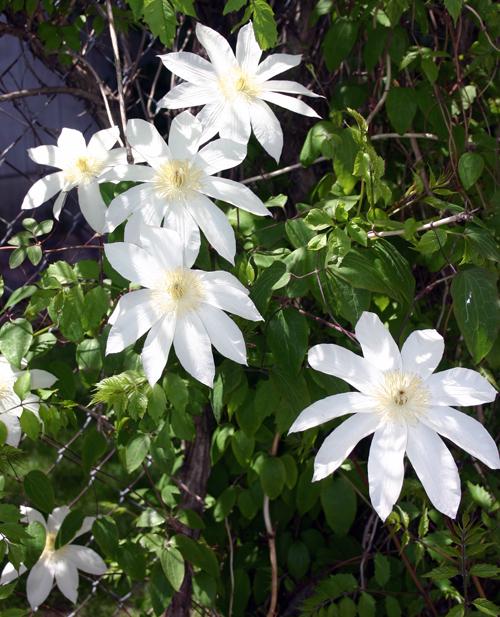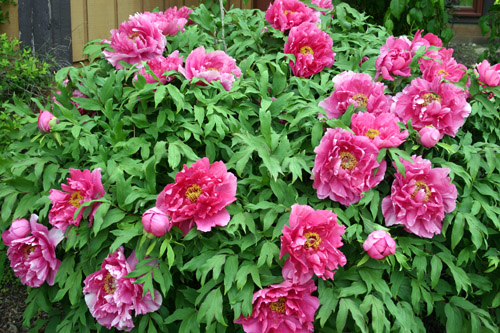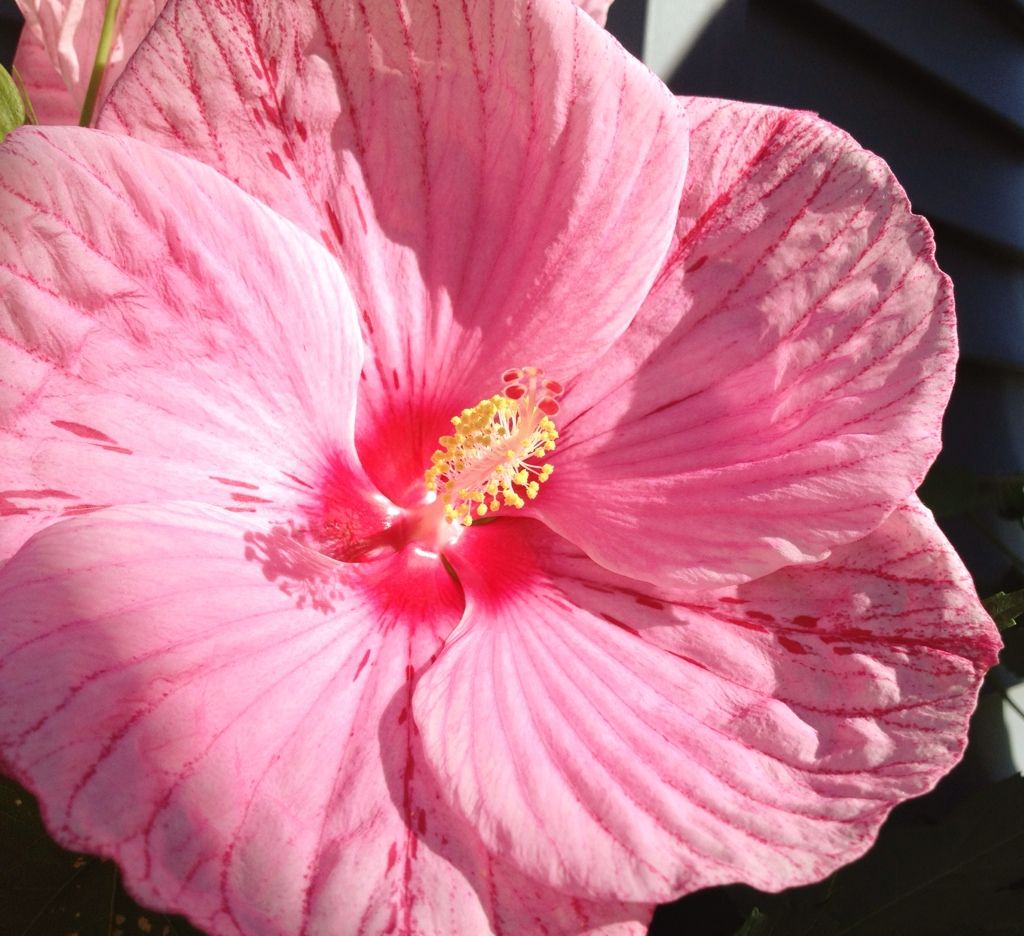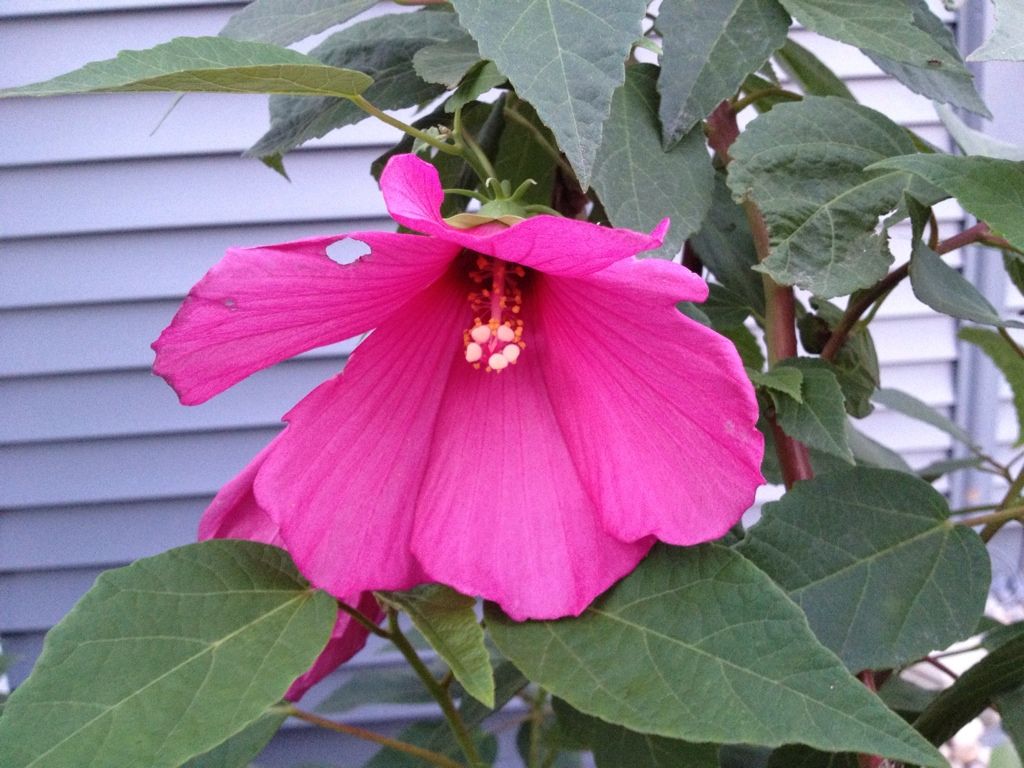 Next spring I plan to plant some elephant ear, canna, (both of which will have to be dug up and wintered inside) and a few Musa basjoo banana trees around the area (I think these may survive...especially with global warming).

In addition, next summer I plan to get the tiki bar built. Its going to be a combination cabana (changing room) and tiki bar. I'm looking to keep it on the smallish side and put it between the deck and the pool against the fence. Something in the area of 8x10-feet (with 4-5 feet of the length being the changing room).







[ This Message was edited by: jimsflies 2012-08-19 16:53 ]

[ This Message was edited by: jimsflies 2012-08-19 16:55 ]

[ This Message was edited by: jimsflies 2012-08-19 17:21 ]

[ This Message was edited by: jimsflies 2013-05-07 04:58 ]

[ This Message was edited by: jimsflies 2013-07-07 06:28 ]

&nbsp


&nbsp