jimsflies
Tiki Socialite

Joined: Jun 02, 2010
Posts: 375
From: Michigan


Posted:

2016-08-21 08:09 am

&nbspPermalink



Quote:
---

On 2016-08-19 16:42, tikiskip wrote:
Man your place looks great!
That brown Tapa stuff may ramp up the bee thing though.

Do this for me watch the bees, spring is when they really get to digin holes.
BUT try to see if they are attracted to the brown paint in the carvings.

Yep it may look like an old bee hole and pull them in.
I am no expert but I have watched these bees for some time now
and even a nail or screw can drag them in, any dark spot that looks like a hole.

Good luck!!

---


Thanks Tikiskip. I hope I don't make it worse with the tapa on the posts. I hadn't noticed any carpenter bees on the posts before. But I agree the carpenter bees seem to key on existing holes. I think they don't like to bore into painted/finished wood. But will use existing holes in finished wood. They will bore into unfinished wood (such as the structural members in the bar's roof.



Here's an update of my draft tower project: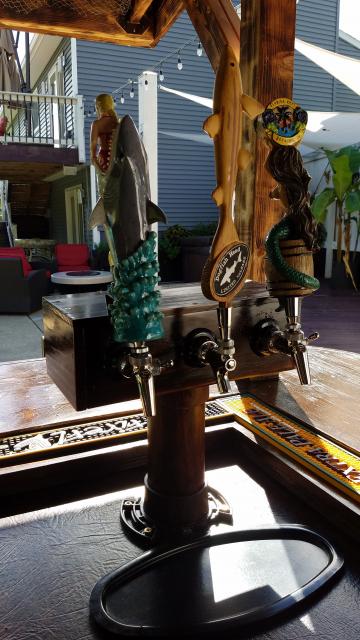 I have been getting corny kegs (the one's homebrewers use) filled at the local brew pub. Its nice to have a few flavors to pick from. I can also use one tap to make my own soda water for the bar.

[ This Message was edited by: jimsflies 2016-08-21 11:06 ]

&nbsp


&nbsp