lunavideogames
Grand Member (5 years)



Joined: May 09, 2012
Posts: 1860
From: San Diego


Posted:

2012-12-03 6:48 pm

&nbspPermalink



This is what my ceiling looks like. It already had a tiki hut feel to it so I am only going to decorate around it. I moved my surfboards down to open it up a bit. Thanks to Tikivato, I now have 4 pufferfish with lights! Bought 3 from him and one in Hilo. I also have 2 smaller ones without lights.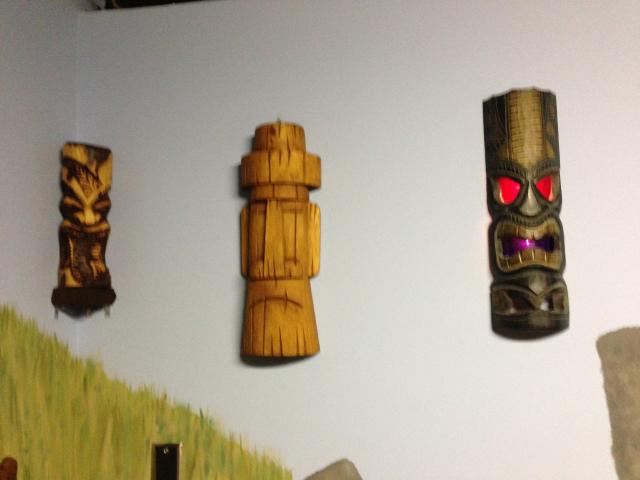 Some nice art and you can kinda see one of my tiki masks lit up.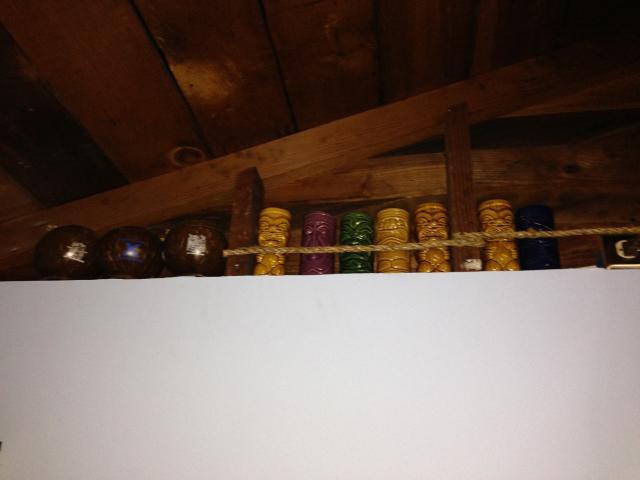 Decided to put some cheaper tiki mugs up on the top frame and hold them in with rope. I have a bunch still to put up but I'll need more to complete the distance.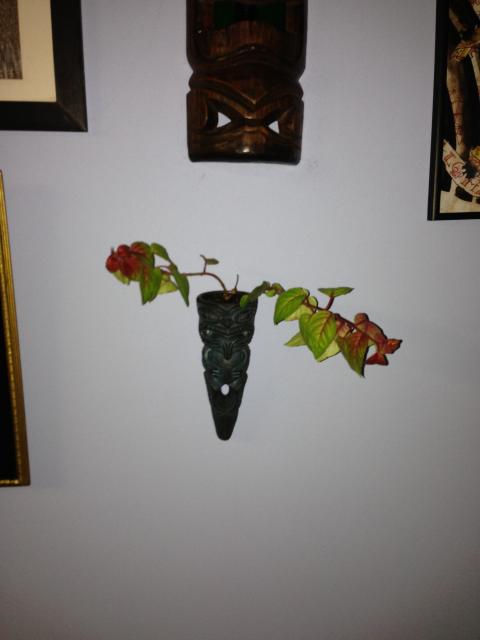 Finally got some wall vases from Munktiki and threw some REAL plants in them. I hope I can keep them alive:)


So thanks MDM for the suggestion and to Dan & Wendy for letting me borrow their idea for these fake vines. I put them along side the washer & dryer to hide it, and my wife went crazy and bought a bunch more to line the faucet and the top of the bamboo along our walls. It looks really good I think and I am sure we will add more. The carving in the top right might not be totally tiki, but my Grandfather got it in the 50's in Haiti while he was in the navy. So even though he looks a bit rasta, he is tiki to me. My Grandpa was actually out this weekend and he was such a good sport he even came to the International Tiki Marketplace with me.

&nbsp


&nbsp