lunavideogames
Grand Member (5 years)



Joined: May 09, 2012
Posts: 1860
From: San Diego


Posted:

2013-04-08 6:49 pm

&nbspPermalink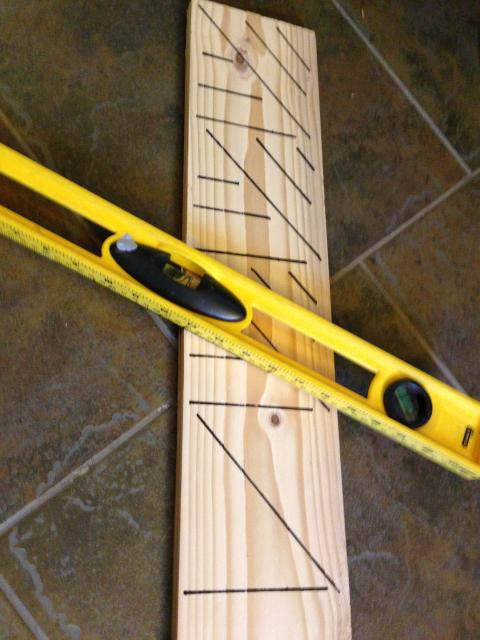 Started to do some router carving. I read up on all of the threads that I could, and hopefully I am doing it decently. I thought that I had step by step pictures, but I guess not. So I'll show you progression pictures as I do the other two boards.

I just got 2 boards 5 1/2 wide by 96 long. I don't know what kind of wood, just cheap stuff from home depot. I decided I wanted them to look square, so I did my design 5.5x5.5. So first I measured out every 5.5 inches and marked it with a pen. Then I went back with a ruler/level and marked my designs in sharpie. I am not very artistic, so I decided on this pretty common pattern. I drew out 4 different ones, but this one was the best look for what I was going for.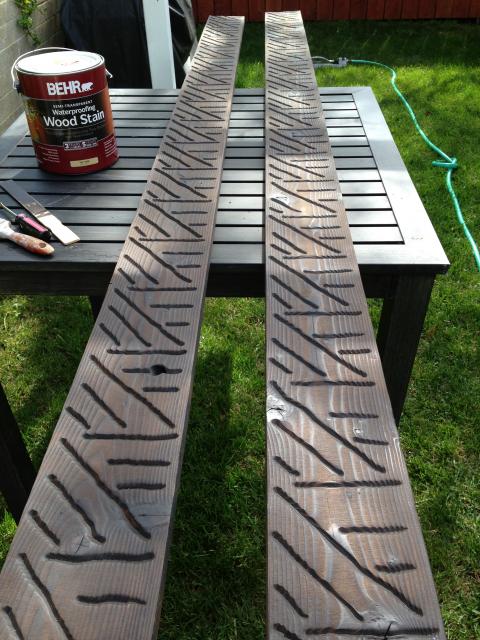 Then I routered them and burnt them really well. Then I steel brushed them and burnt them again and brushed them again. Then I stained them with the darkest stain that I could find.



Then I hung them up as the trim on my upper wall. Emily said it looked unfinished, so I took her advice and made it look a little more tiki.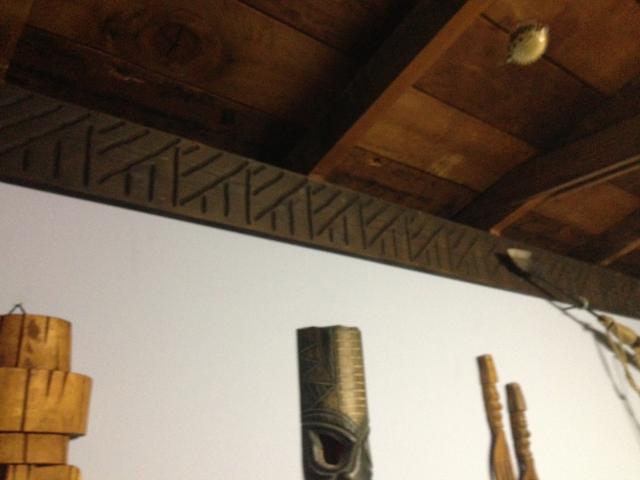 I should attend a carving day when there is one, to learn more tricks! What do you think?

&nbsp


&nbsp