tiki1963
Tiki Socialite

Joined: Sep 12, 2003
Posts: 219
From: los angeles


Posted:

2012-09-11 7:01 pm

&nbspPermalink

thanks everybody for the pics and your interest!

i spoke with Bob at OA today and Leroy will soon start attacking Palmer like a hoity-toity Beverly Hills plastic surgeon...

in the meantime, i'll post some more pics of the damage.

i'm hoping to have some vintage pics soon of Palmer at home in Chicago from a couple of good sources.

here's some overall pics and some close ups of the problem areas. when we were first going over Palmer's condition, we couldn't help tearing and chipping away at the loose areas. it's kinda like eating potato chips, one just isn't enough. except these chips are probably flavored with cobwebs and asbestos!

the main crack runs pretty much the length of his head and body starting at the top. you can see where moisture, both moist and frozen cracked in a natural weak part of his grain and began to rot.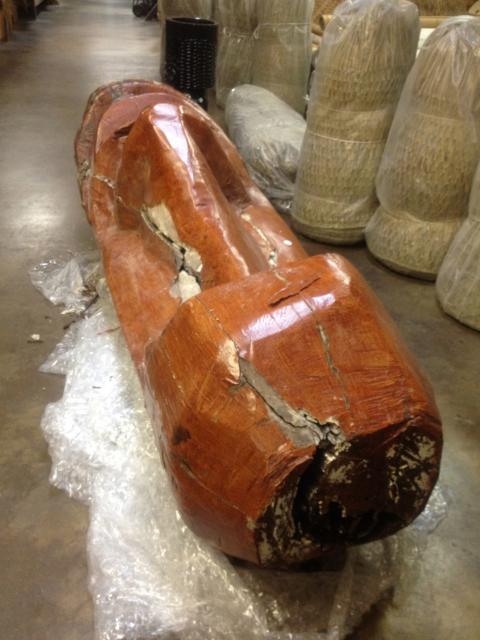 this whole lobotomy area will be fortified with custom carved redwood pieces and wood dust glue filler.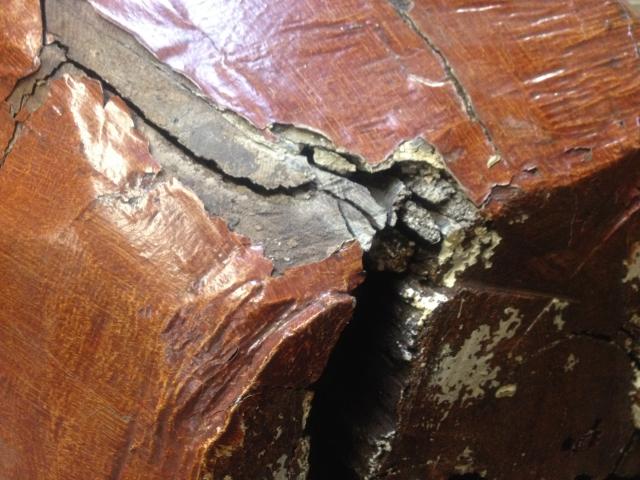 you can see where that push and pull of the outdoor conditions created a fault line that runs down Palmer's sexy long schnazola...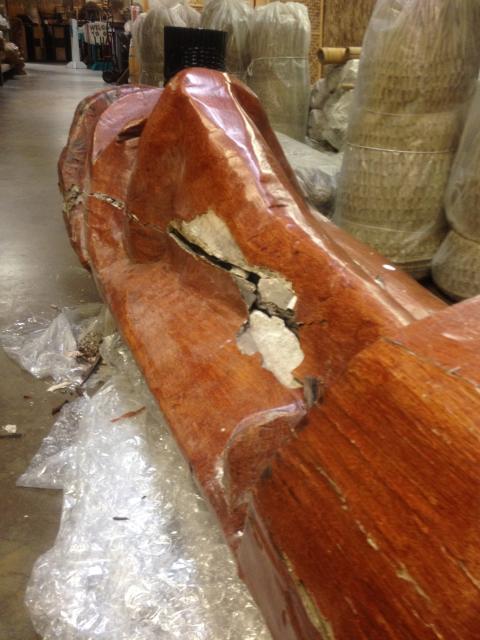 so far, his right side seems a lot more stable. just look at that handsome mug!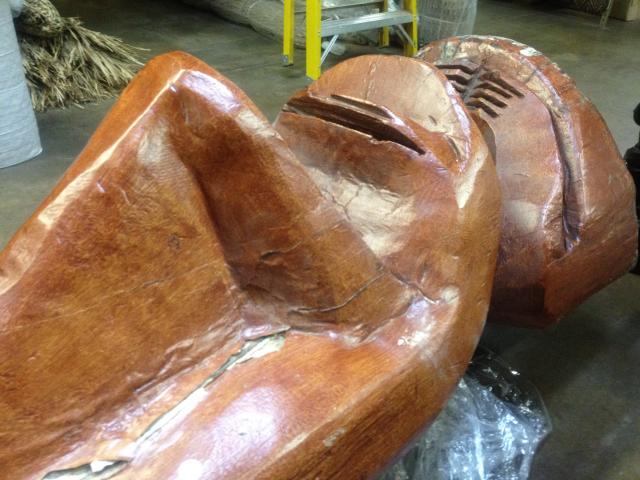 this is what Palmer has been covered in for so many years: fake wood grained vinyl paint with varnish on top...




if you went to either Chicago locations but were too drunk to get on your knees to peek up Palmer's nose but always wanted to, now's your chance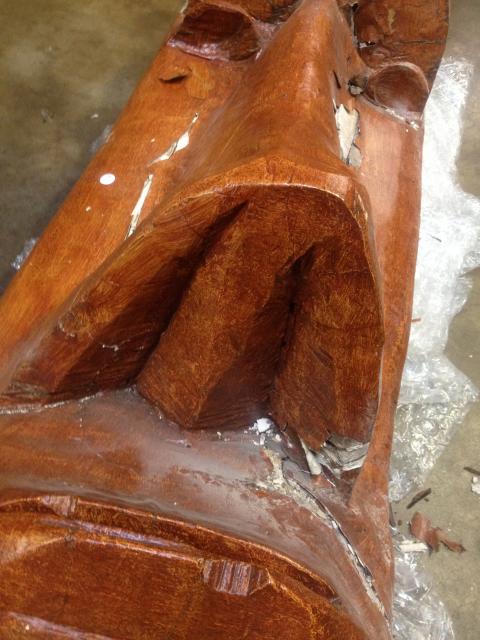 that's the latest update....

[ This Message was edited by: tiki1963 2012-09-11 19:04 ]

&nbsp


&nbsp