Hale Tiki
Tiki Socialite

Joined: Oct 19, 2004
Posts: 1799
From: Pittsburgh


Posted:

2012-10-03 09:50 am

&nbspPermalink

So, I've begun construction on The Aku Aku Room, officially. I've started with the trim. Some of you may see where I got my inspiration from. And by inspiration, I mean an exact copy. Great artists steal, right? Anyway, it's my first attempt at routing trim. It's been a long time, and as The Aku Aku room progresses, I'll venture off into my own designs, but for now, I've decided to pay homeage to Bosko by turning his 8' pole pattern into 4" trim around the top of the room. There's a seam at 8ft, and I need something good to cover it up.

Now to my question. This is the first time I've done any burning, and it's not coming out properly. That is to say, the routed parts are still white. Am I just not burning things long enough? I'm being gentle with it, and just getting it to a nice patina, as you can see in the photos. I've got some small areas that I let burn longer that started to catch, and immediately blew out. I'm hoping Ben or some of you other experts out there will lend some advice. Oh, and since Redwood is damn near impossible to get locally, it's pine.

Mahalo.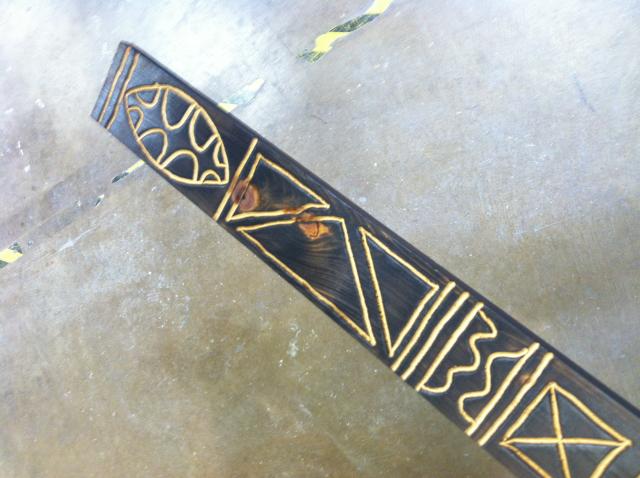 &nbsp


&nbsp