bigbrotiki
Tiki Socialite

Joined: Mar 25, 2002
Posts: 11602
From: Tiki Island, above the Silverlake


Posted:

2012-11-11 10:21 pm

&nbspPermalink

Heh heh...FIRST is this vintage postcard, which shows the hotel and the heiau in its early stages: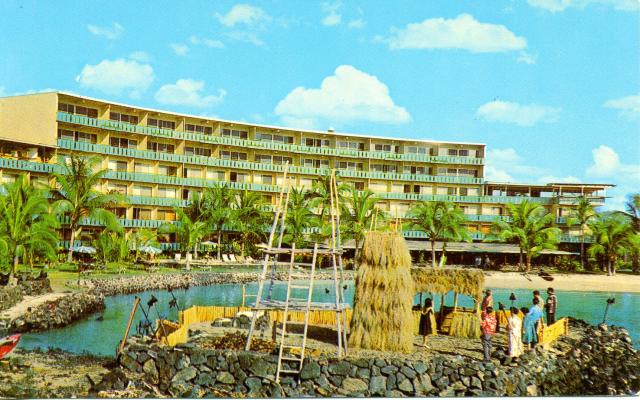 This is indubitably the motif of this ever-favorite matchbook:




...of which I published the yellow version in Tiki Modern.
Here's a photo of the heiau with some modern examples of ancient water vessels in front: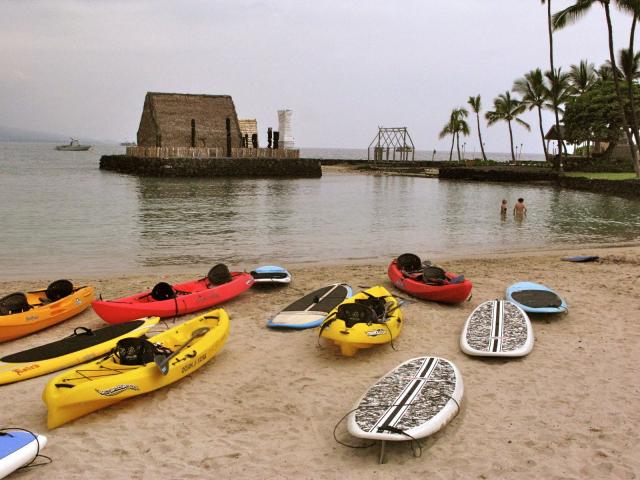 And here the sign on the beach referring to its history: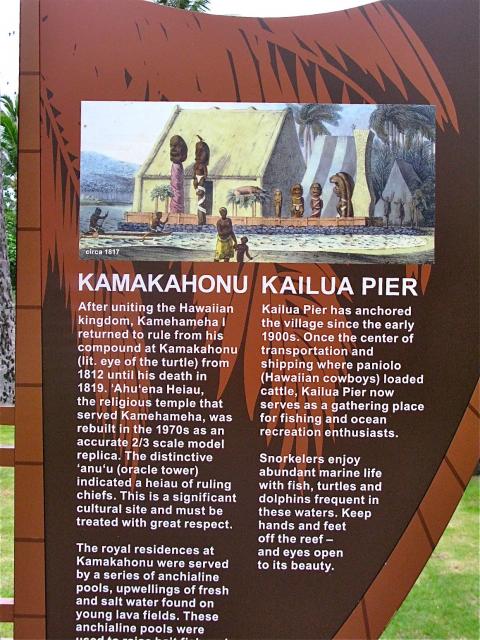 (You can find this old depiction of the temple in the Book of Tiki also). The temple's tapa-clad oracle tower...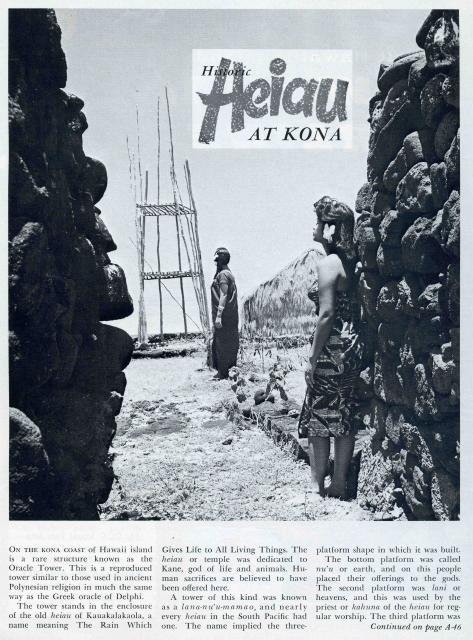 ..was perhaps the inspiration for this American Tiki temple:





Here is the lobby mural by Herb Kane that is mentioned in DC's post above:




It is probably based on this old print from 1816: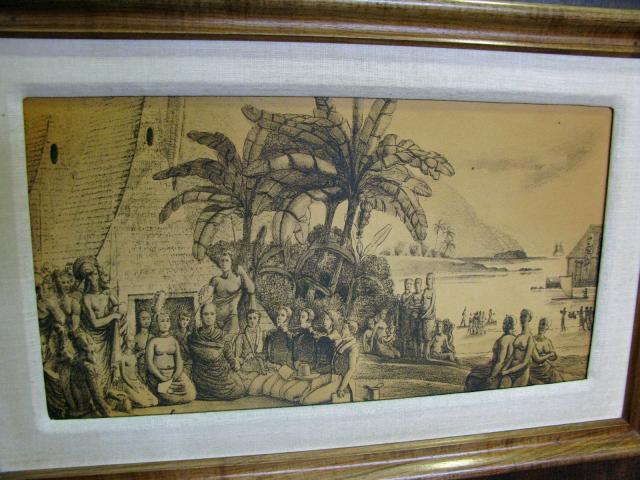 Here is another Herb Kane painting that I love which depicts the Heiau: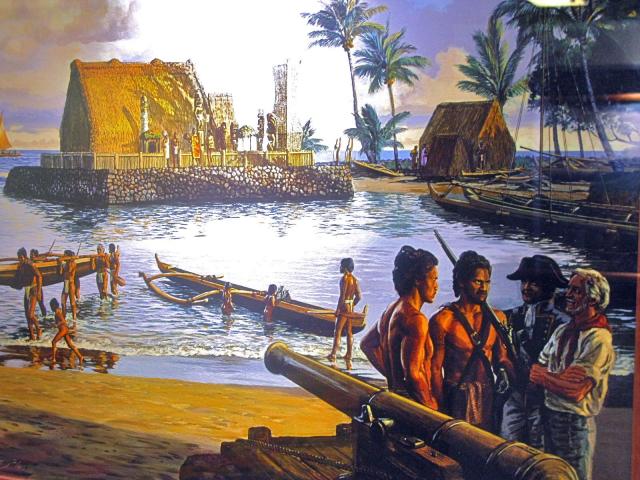 The Hotel must have had a special relationship to Herb Kane. There is a (permanent?) exhibit of his paintings in the huge hallway of the hotel, with many pieces I had not seen before. I love Kane's art for being pictorial in an old-fashioned youth story book, National Geographic style. These kind of illustrations inspired young people to dig further into history, as they were based on historic facts and events, but dramatized them in an exciting manner: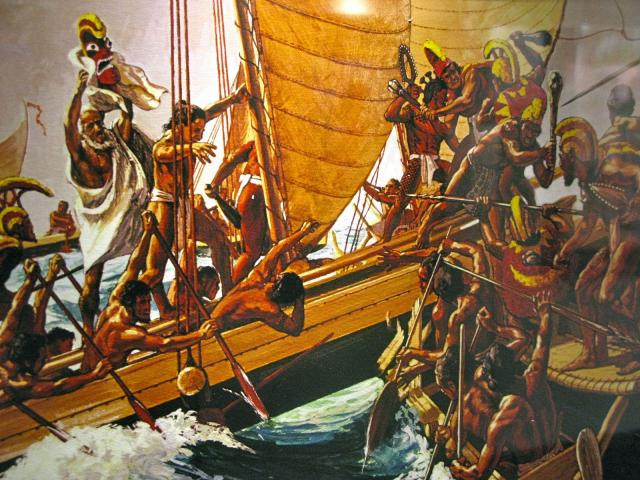 Herb Kane's work ranged from landscape/architectural motifs...




...to hippie-esque romantic...




...or New Age...




...but always stunning illustrations of Hawaiian history: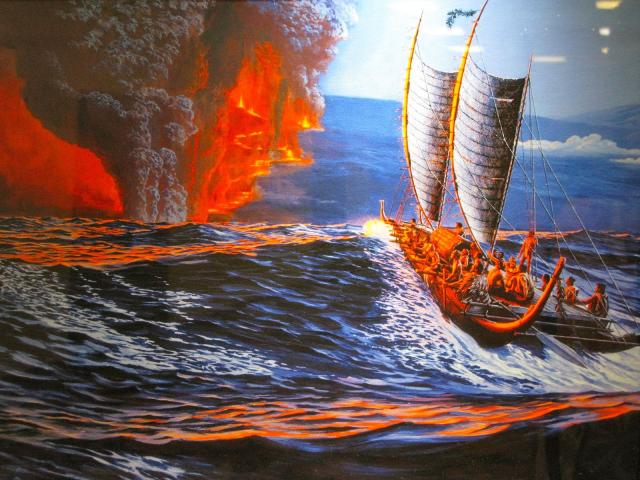 Next to the Herb Kane exhibit was this giant outrigger canoe: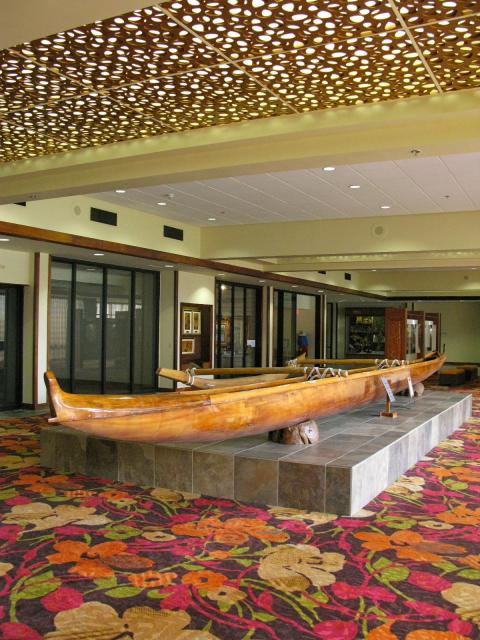 But I gotta go to work now. NEXT: Some of the display cases in the hotel

&nbsp


&nbsp