TikiAno
Tiki Socialite

Joined: Aug 07, 2012
Posts: 1351
From: San Diego, CA


Posted:

2012-12-14 08:59 am

&nbspPermalink

MDM, Thanks very much, that means a lot to me- your work (and others here) continually inspire me. It was my first time using (any) Shino glazes. The more coats the lighter in color, the thinner the application the darker. That explains the "oops" uneven look on the back of the Mini Moai. Wendy, thanks, it's always fun.... and getting more fun. Funner?

Here's one more piece that came out of the kiln.- the Three Footed Bowl. There was a little bit of kiln wash stuck to it's feet, thus it's a little off-kilter. It' has a light shino glaze on the legs and the bowl interior, then a different glaze on the exterior (a Jungle Gem fired to cone 6, thus runny, not speckled). The photo (w/ flash) didn't come out that great, but I tried to make a functional and slightly silly piece work.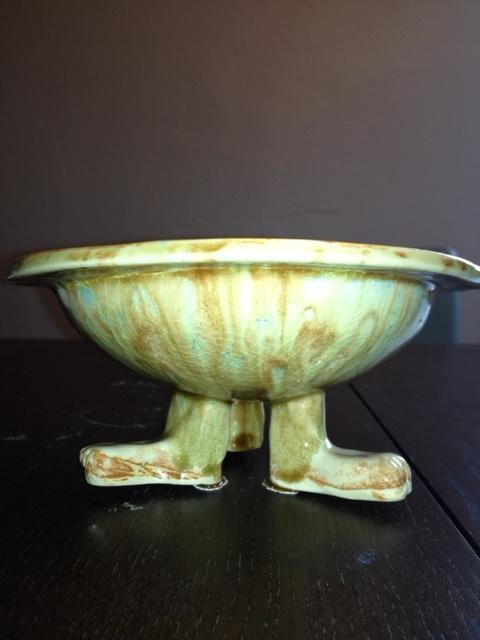 &nbsp


&nbsp