TikiAno
Tiki Socialite

Joined: Aug 07, 2012
Posts: 1351
From: San Diego, CA


Posted:

2013-06-04 8:27 pm

&nbspPermalink

Lori, thanks a lot!

A few more came out of the kiln today. First, a group shot: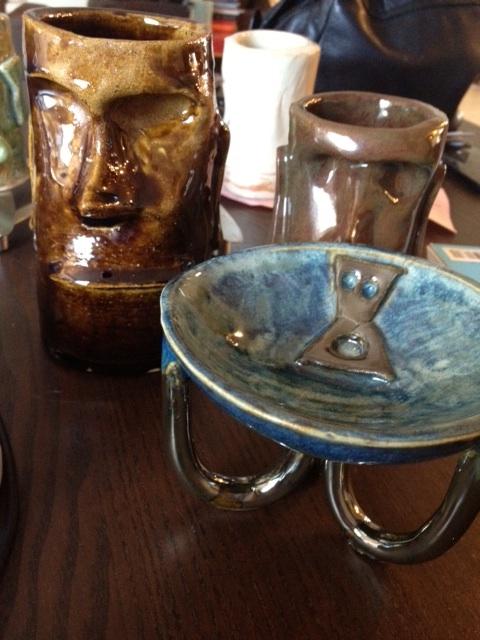 Here's the taller Moai, compared next to yesterday's. A bit taller, w/ a different glaze. Front view:



Back view: He fell into the glaze bucket (Turkish Amber), & stayed in the bath a bit too long- thus the heavy (and somewhat uneven coating)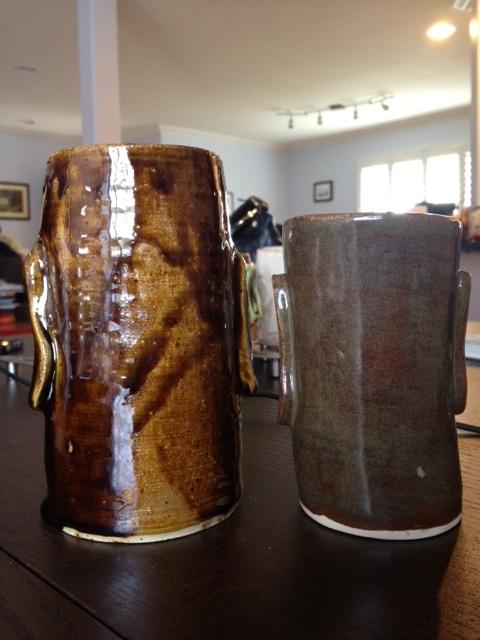 Here's one view of the Palladium-glazed Wire Pin Skully Bowl. I'm pretty stoked w/ how the palladium glaze turned out (shiny silver metallic glaze), even after I glazed it on a bit thick and had to pay penance by cleaning the kiln wash off the shelf- not fun, but necessary. I look forward to using this glaze both by itself and in combination w/ other glazes- there are some great combos for glaze geeks (like myself).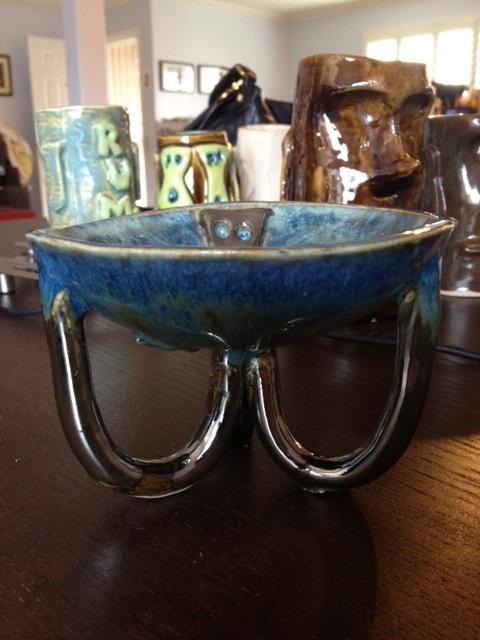 Inner view- though in person the blue is a bit richer looking: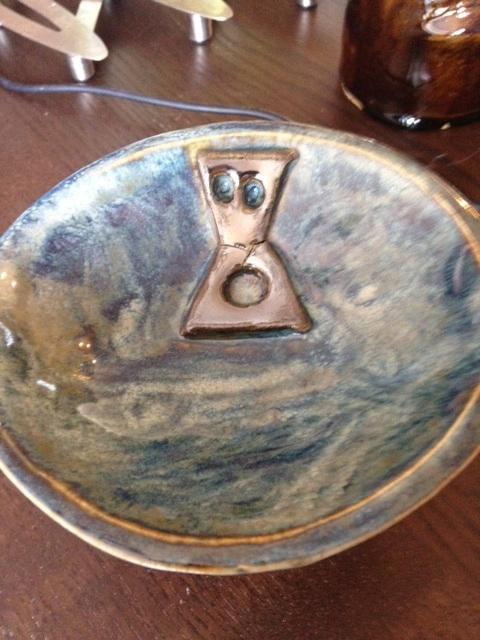 Another angle.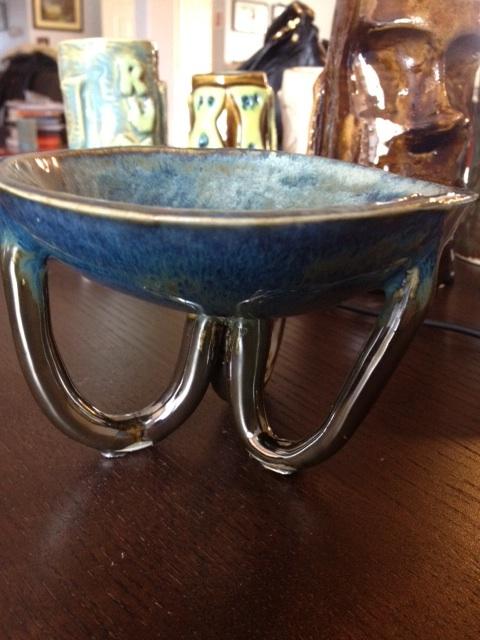 Bottom view, w/ the "Tiki Ano" stamp:



Here's the first view of the Bird's Surf Shed Bowl.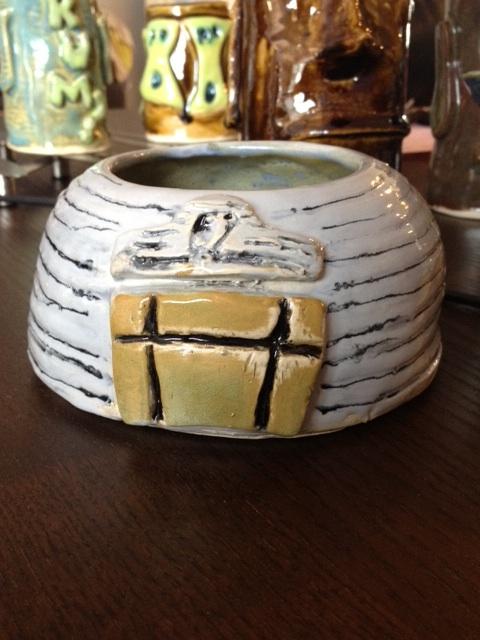 And the interior, with a surfboard inside: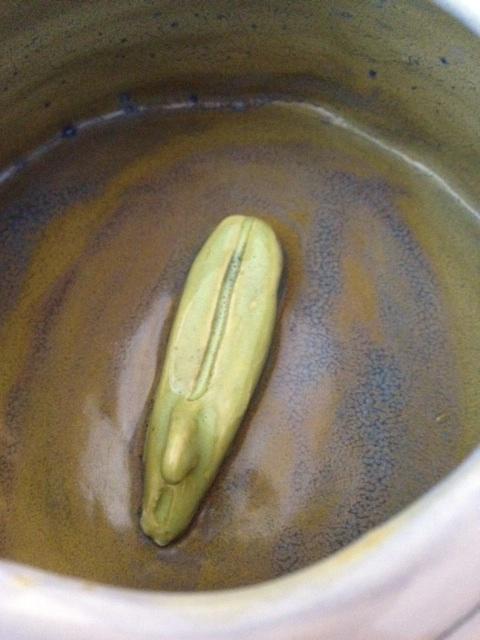 If you've never visited the Shed, it's a great San Diego surf shop, filled with hundreds (if not more) surfboards, housed in an old Quonset Hut (not too far from Tiki Oasis). More info at:
http://www.birdssurfshed.com
Here's a photo (you can scroll up to compare the real thing to my version of it):



Thanks for looking!


[ This Message was edited by: TikiAno 2013-06-04 20:35 ]

&nbsp


&nbsp