TikiAno
Tiki Socialite

Joined: Aug 07, 2012
Posts: 1351
From: San Diego, CA


Posted:

2013-06-24 3:40 pm

&nbspPermalink

New Moai started, Method 2.0. I've been having fun throwing but realized it would be near impossible to start the next Moai with a thin cylinder- I needed a little more "meat" to work with. I'm building it via addition (of clay). I started w/ a pieve of wide PVC wrapped in newspaper, rolled a slab around it, then added more clay to build out his brow and features. AFter a bit of work it looked like:


Neatened up a few things while letting him firm up a bit. Knocked the PVC pipe on the table, and the head slid off. Got slightly twisted but look forward to working on it some more, adding more details and lots of trimming/ carving. And perhaps a few surprises or two.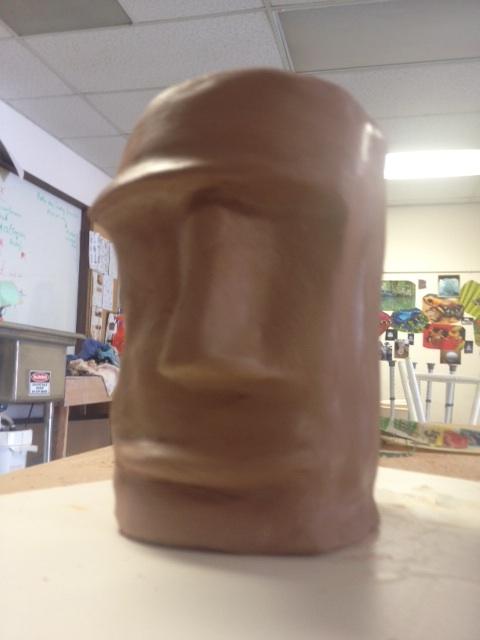 &nbsp


&nbsp