TikiAno
Tiki Socialite

Joined: Aug 07, 2012
Posts: 1345
From: San Diego, CA


Posted:

2014-08-04 4:25 pm

&nbspPermalink

Treg, thanks, much appreciated.

Jon, ha! I'm sure someone else has done straw holders, but I think they are definitely helpful- there's nothing worse than straws sliding away from your mouth while you take a break from your drink (if you do take a break, that is).

I plan on working on a design that holds four straws (if not more). It's dried out some more, so I added lines for coconut texture to the flaming coconut in the middle of the board as well as the sides of the bowl. I hope that any unsupported parts of the diving board survive bisque firing and does not droop down at all. I also added more details to the Big Fez mug (forgot to take photos).




A bunch of pieces were bisque fired, including a stamp I made for Tiki Oasis pendants. I had made a positive, then used it to make a negative mold. I used the bisqued negative with wet clay, pressing it and then trimming out the shape. From this...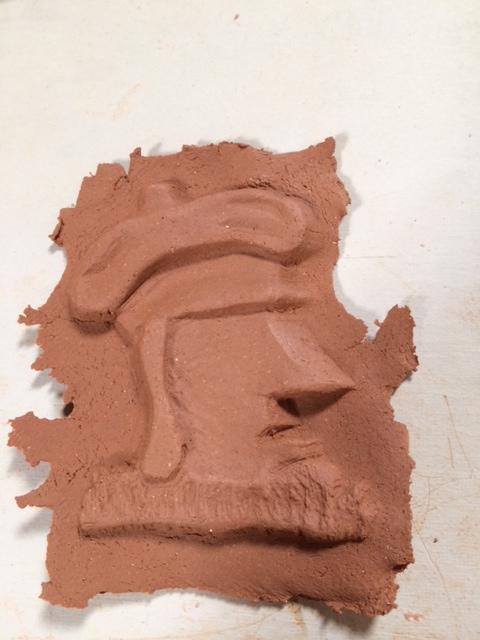 to




to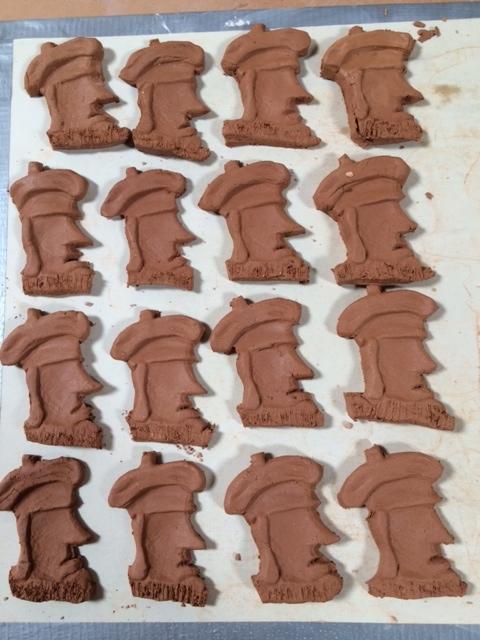 There are a total of 16 pendants (if all survive). If you'll be at Tiki Oasis let me know here and I'll add your name to the pendant list. There will be at least 10 available, a few are already spoken for. Each are trimmed a bit different but all will have a similar glaze on them.

I have a lot of glazing to do (not my favorite thing to do) since all of those pieces were fired. This is a very small portion of the pieces. All will be sanded down, rinsed, and glazed. There are 4 Moai Coasters, four (or five?) small hanging wall tiles, a Tiki Bob hanging tile, plus Tiki Bob pendants.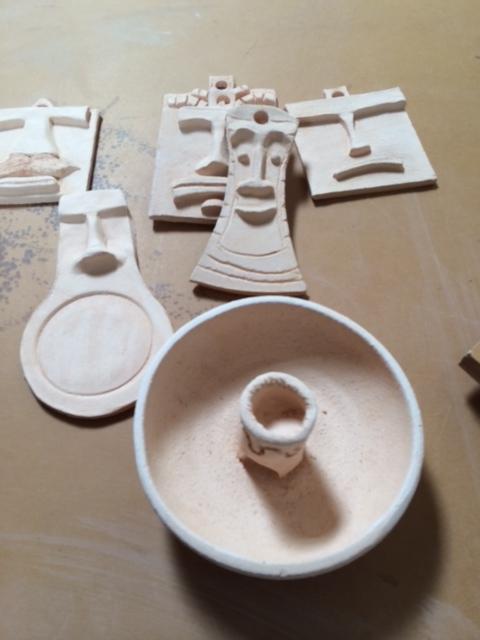 There was also a tragedy, the hand coaster went boom in the kiln.



Muchos mahalos for the visit.

&nbsp


&nbsp