tikicoma
Grand Member (7 years)



Joined: Jan 16, 2010
Posts: 750
From: wakinekona


Posted:

2012-12-31 9:21 pm

&nbspPermalink

Name:Coconut Grove Ballroom, Salt Lake City
Type:other
Street:464 South Main
City:Salt Lake City
State:UT
Zip:
country:USA
Phone:
Status:defunct

Description:A pre-tiki location. Opened in 1931 overlapping with the Rainbow Room in the late '40's becoming the Terrace Ballroom from the '50's to the '80's when it became a parking lot.

"This beautiful Ballroom is the largest in America, accommodating eight thousand people. It is ventilated by 51 giant airplane fans circulating 1/2 million cubic feet of air per minute. The romantic atmosphere of the South Sea isles permeates the place. It is the tourists mecca."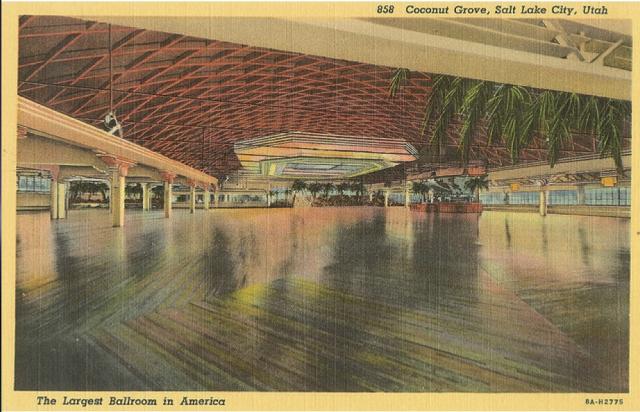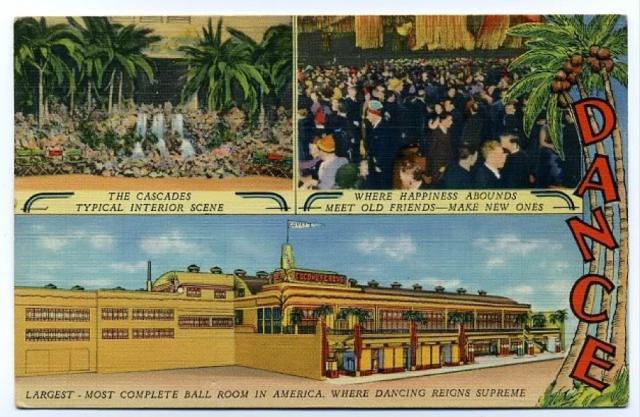 The sign from 1934.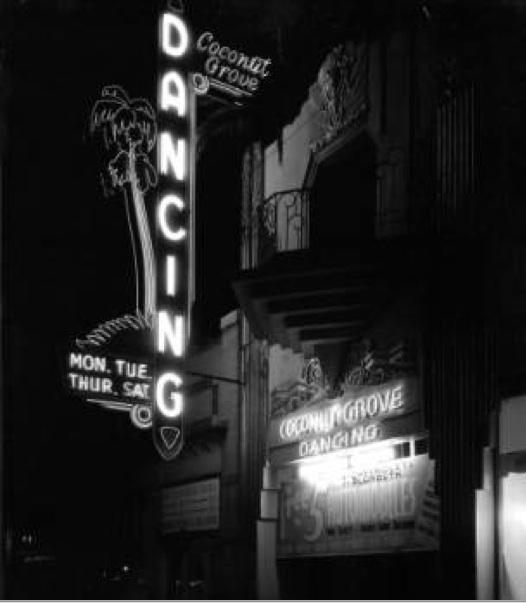 The bandstand with the house band, Adolph Brox and the Coconut Grove Orchestra.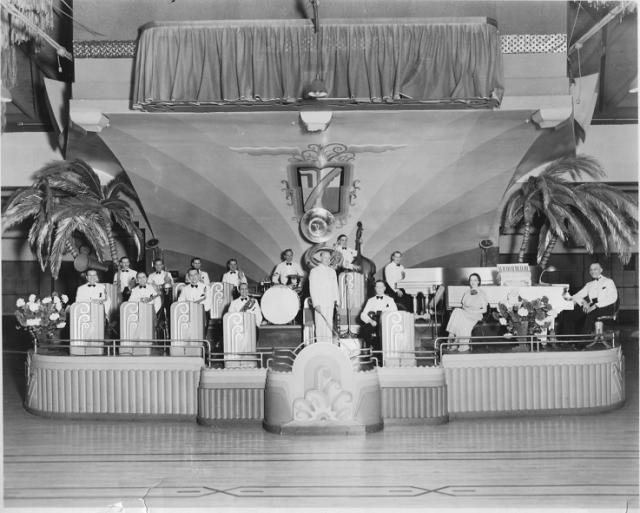 Touring bands of the thirties and forties also played there including the Benny Goodman Orchestra.

The stage,and the room with lush palms and tropical decor.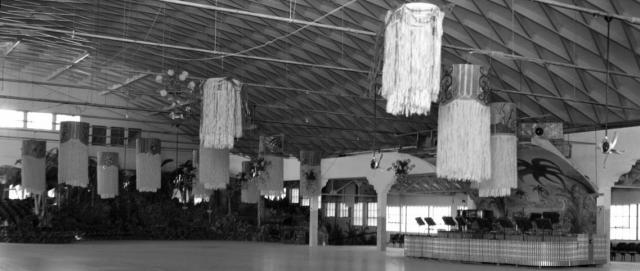 The waterfalls?




While searching for information on the ballroom I came across the obituaries of many ladies who met there husbands at the Grove, also it looks like the Chi Chi Club in Salt Lake City was at the same intersection, Fourth South and Main, in the forties.

aloha, tikicoma

[ This Message was edited by: tikicoma 2012-12-31 22:28 ]

[ This Message was edited by: tikicoma 2012-12-31 22:32 ]

&nbsp


&nbsp