tikilongbeach
Tiki Socialite

Joined: Aug 05, 2011
Posts: 1616
From: Long Beach, CA via Dallas, TX


Posted:

2013-03-29 3:01 pm

&nbspPermalink



www.oscars.org/events-exhibitions/exhibitions/2013/04/kick-ass.htmlViewing Information:
April 18 through August 25, 2013
The Academy Grand Lobby Gallery
Tuesday through Friday,
10 a.m. to 5 p.m.
Weekends, noon to 6 p.m.
Free admission.

In the 1970s, kung fu captured the imagination of moviegoers worldwide by updating ancient Asian martial arts traditions for a contemporary audience thrilled by extreme action, vengeance-fueled stories and eye-popping feats of physical skill.
Led by the popularity of the genre's first global superstar, Bruce Lee, martial arts entered its golden age. It has since become an integral part of pop culture. Films as diverse as "Kill Bill" and "Kung Fu Panda" have extended and remixed the kung fu genre while confirming its enduring appeal.

In 2011, producer and screenwriter Stephen Chin donated his collection of more than 800 kung fu film posters and related materials to the Academy. In this exhibition, selections from Chin's exceptional poster collection illustrate the kung fu phenomenon.

A component of the exhibition looks at the unprecedented success of Bruce Lee, who burst onto the international stage with "Enter the Dragon" (1973). Upon Lee's untimely death, his reputation rose to cult status and a multitude of imitators followed, including Bruce Li, Bruce Le and Dragon Lee. Also on view are posters featuring other kung fu stars such as Sammo Hung, Jackie Chan, Sonny Chiba, Jet Li and Chuck Norris, who developed their own unique fighting styles.

Women, such as Angela Mao in "Deadly China Doll" (1973) and Sue Shiomi in "Sister Street Fighter" (1974), were also a vital part of kung fu's early popularity. Finally, the exhibition looks at the myriad ways in which kung fu has been blended with other genres in the West, such as blaxploitation, horror, fantasy, comedy and science fiction.

A six-sheet poster from "Enter the Dragon" is featured prominently in the exhibition, along with such collectibles as early English-language kung fu manuals, skateboards and a belt buckle decorated with Lee's likeness, KAR-A-A-ATE MEN play sets, kung fu trading cards and lunchboxes, and a vintage bottle of Hai Karate cologne. The action-packed trailers for many of the films represented in the exhibition will be shown on a viewing station in the gallery.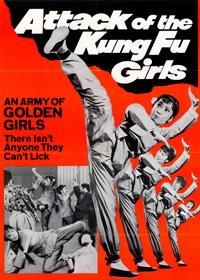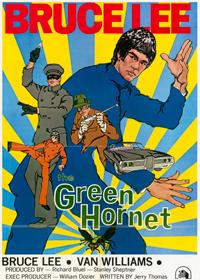 &nbsp


&nbsp