Thurston Howell IV
Tiki Socialite

Joined: Apr 08, 2013
Posts: 113
From: Hervey Bay Australia


Posted:

2013-04-17 11:22 pm

&nbspPermalink

Hi folks here's some pics of the latest work. Not much progress I know but I promise to pull my finger out and get on with it.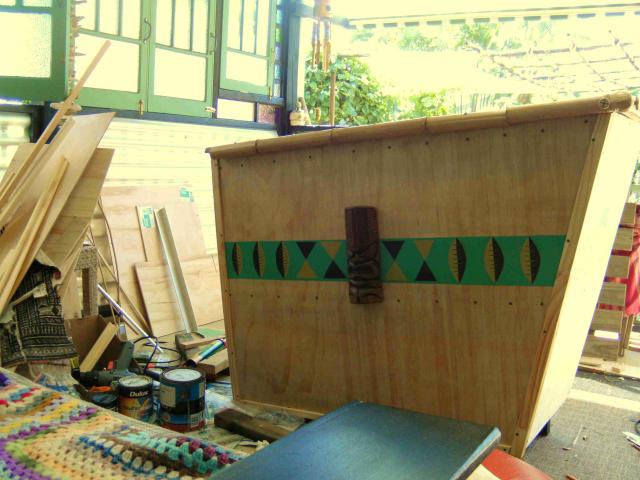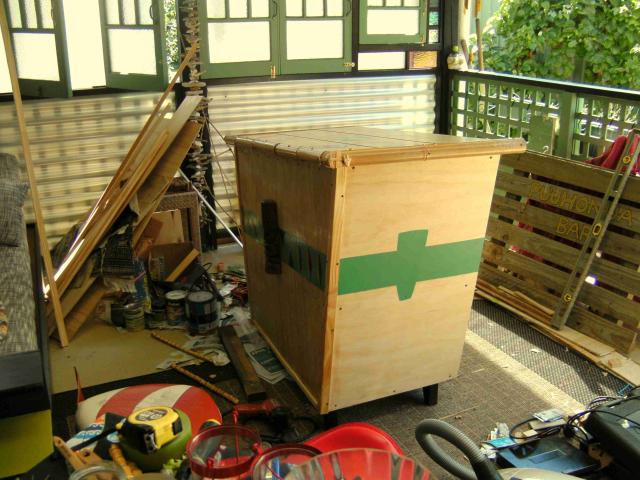 While you're waiting I thought you might be interested to see what the other end of the outdoor room features. I've attempted to tikify this space so the Pu'uhonua Bar will be a welcome addition once its complete.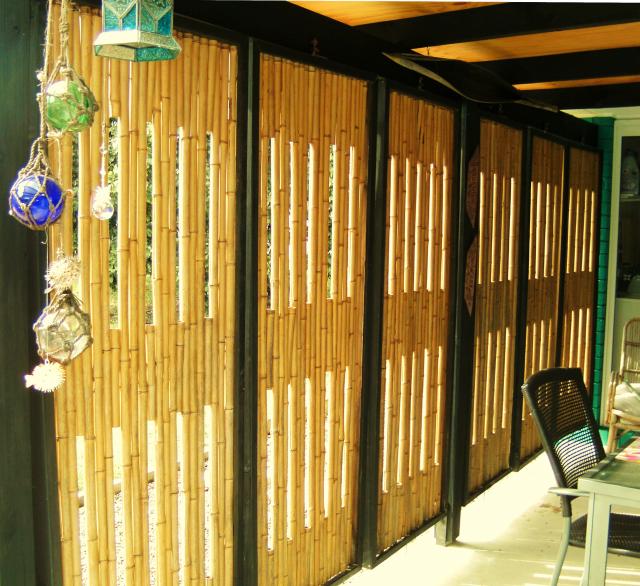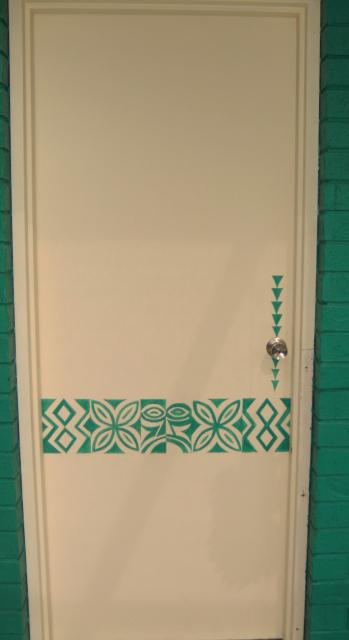 The bamboo shutters are actually doors that pivot on a centre post. They can be opened to any angle and are good to catch breezes no matter which direction the wind blows. I got the idea from a scene in the movie South Pacific. The bit where Joe Cable goes into Bloody Mary's little jungle hideaway for a bit of hanky panky with Liat. If you watch closely you'll see the very same doors. The idea impressed me when I first saw it many years ago and eventually I got to build some. The doors are made out of lattice frame timber (treated pine) and the bamboo came in a roll, the bamboo posts wired together. Easy peasy.

By way of proving my tiki credentials, here's some pics of my modest mug collection and other bits of stuff that has washed up on these shores: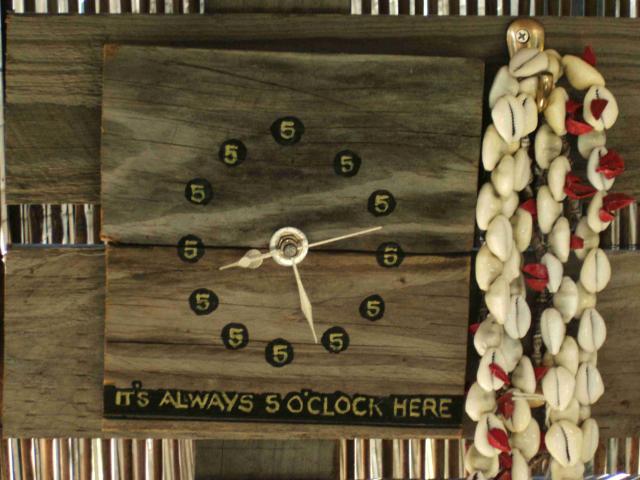 I made the clock to go over the bar when its in place. Not sure if you can see the details in this photo but all of the numbers on the dial are 5 - its always the cocktail hour here.

And last but not least here's a pic of Mitzi the tiki cat who will no doubt guard the Pu'uhonua Bar and a pic showing (in the distance) Point Vernon, Hervey Bay where I live with Mrs. Howell.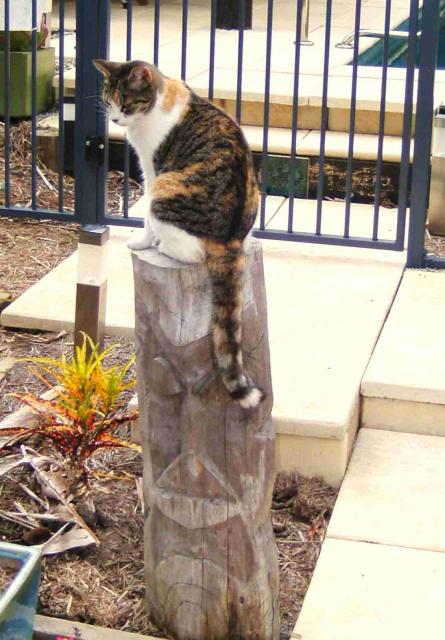 The final thing I should add is this: We live in Australia and as you know Australia is the worlds largest island. We do enjoy the island lifestyle even though I can't walk to the other side, nor to the top or bottom.

Mahalo


[ This Message was edited by: Thurston Howell IV 2013-04-17 23:29 ]

[ This Message was edited by: Thurston Howell IV 2013-04-17 23:29 ]

&nbsp


&nbsp