Wayfarer
Tiki Socialite

Joined: Jun 03, 2009
Posts: 326
From: Japan


Posted:

2013-04-28 09:31 am

&nbspPermalink

I discovered a new favorite rum during my last trip to the Philippines, Don Papa Rum. Tanduay, another Filipino rum, is my favorite legal to purchase rum, but this one has tied it. It's from Negros Occidental and named for a Philippine Revolutionary war hero. According to the bottle it's a small batch rum aged 7 years in oak barrels.

Don Papa tastes like what Sailor Jerry wishes it was. (And I do enjoy Sailor Jerry) It tastes about like it smells, with a strong vanilla scent that goes down smooth with a pleasant burn to it. Besides the vanilla the honey flavor also stands out once its in my mouth. While I think it will taste great in a cocktail the flavor is such I'll probably drink the entire bottle straight.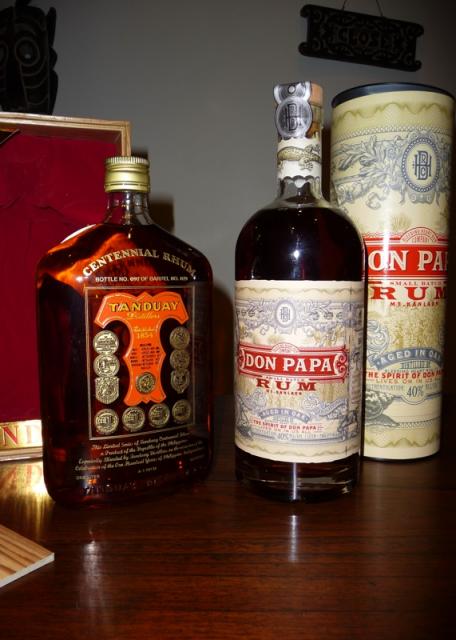 Don Papa is on the right. The Tanduay Centennial Rhum is the other bottle I picked up in Manila.

This is their website: http://www.donpaparum.com/home

_________________


"I could be a professional writer if I put my mind to it. A bitter, angry hack that starts fistfights at cocktail parties- I could do that job."
-Daria M.

&nbsp


&nbsp