Gene S Morgan
Tiki Socialite

Joined: Jul 18, 2011
Posts: 342
From: Midwest the navel of the USA


Posted:

2013-06-18 10:05 pm

&nbspPermalink

We add some saturation to the background just because we can.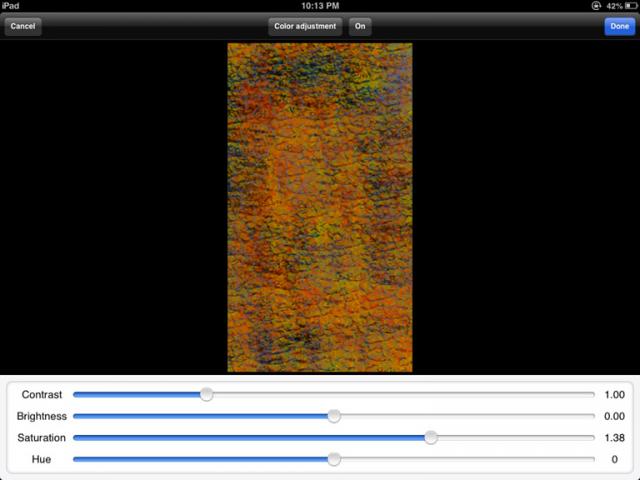 Here is what it looks like with all layers visible. Notice, I have made a copy of the tiki and it is in the center layer. You can tell we are on that layer because it is blue. We will do some stuff to that layer. Yes folks, this is going somewhere.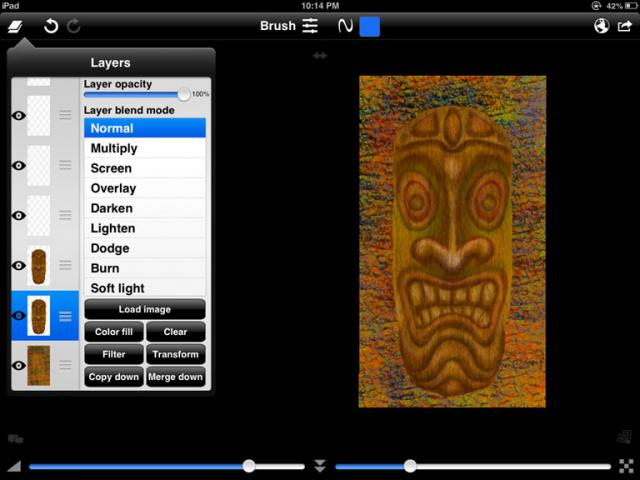 We adjust the color by reducing the contrast and brightness. Is this guy crazy? It is all black. What good is that?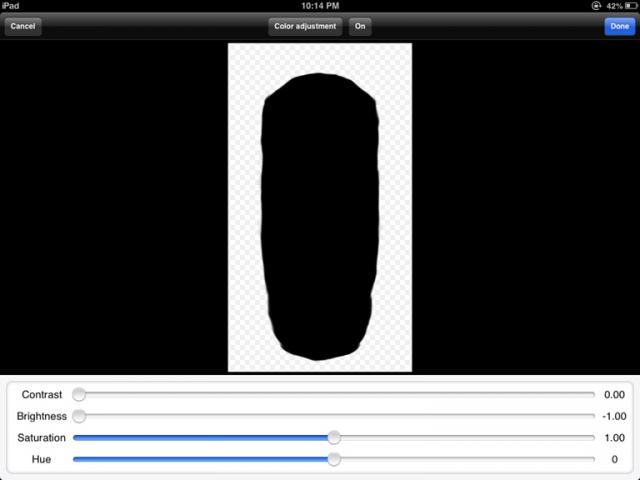 In filters we blur the image a bit to soften the edges..




In Transform we pull out the little circles to make the black image larger so it shows under our tiki. Hey, maybe this guy is not as crazy as we thought.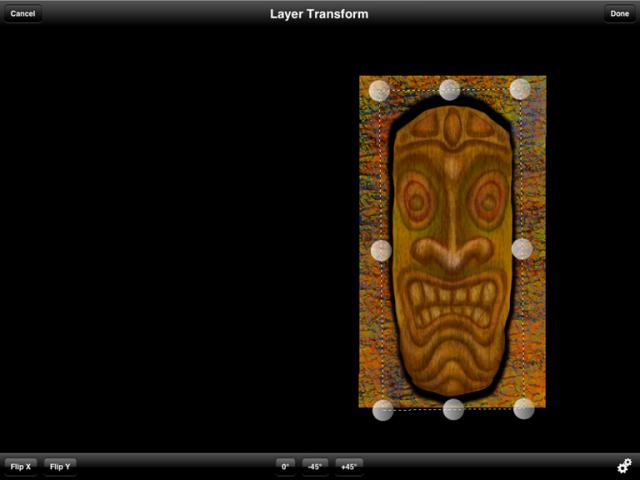 This is what they call in the digital graphics world a Drop Shadow. It mimics a shadow on the background. The black is toned down by lowering the opacity of that layer a bit. Makes the tiki stand out doesn't it? Next you will be pushing the Merge Down button in the lower right corner of the menu.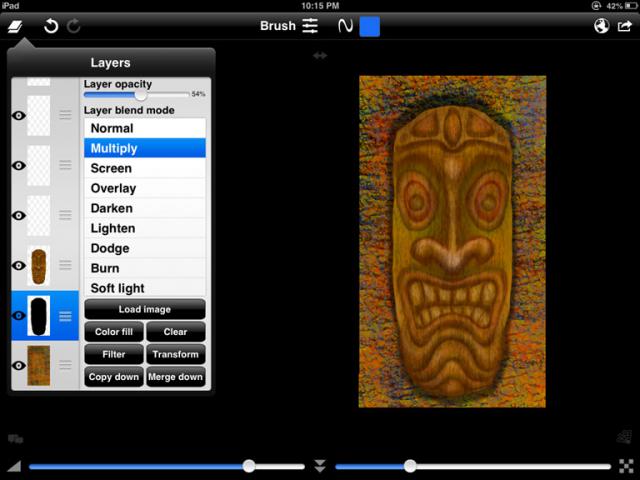 Now everything is combined onto one layer. That is always your last step when you are sure you have done all the damage you can to the image.




&nbsp


&nbsp