Gene S Morgan
Tiki Socialite

Joined: Jul 18, 2011
Posts: 342
From: Midwest the navel of the USA


Posted:

2013-08-26 8:20 pm

&nbspPermalink

OK, this is some real craziness. I have been thinking about this for awhile. On my PC in the Sculptris program I took a sphere and distorted into an log shape.



In another program I drilled a large hole in the center. I won't go into detail about how I did that because it is complicated computer stuff. I covered that in my earlier Sculptris thread. Do we have a cup?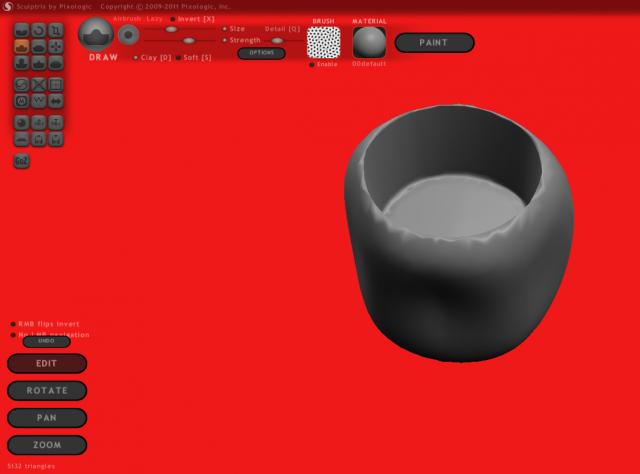 Not much detail in the tiki. I was just experimenting to see if this was even possible.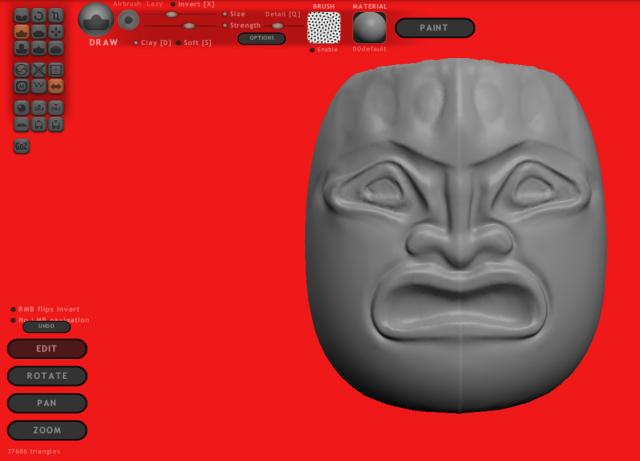 Looking down from above and the tiki detail shows through a bit on the inside much like it did on my earlier 123D Creature sculpts. Since it is not intended to be the final mug, just a prototype to be molded for clay, I did not worry too much about that.




Just a little more detail added. My idea is have this 3D printed and make a mold of the print and cast some ceramic mugs from it. A couple of problems. Something this size would cost a bunch of money to have it printed. Actually Shapeways will make a print in ceramics. How they do that I do not know, but what I do know is they charge a fortune for it. Since some of my pendant experiments did not come out as good as I hoped for, experimenting with something like this might cost more than I can talk my wife into. So this will have to be a project I put on hold until I get my own 3D printer.




See the green ball in the top center of the program interface? That is the material setting. You can glaze your sculpt with different materials. They affect the color, shading, and glossiness of the surface. You can even make your own materials in Photoshop or other graphic program. This is a material I made called Pea Green.




A strong purple material.




Red with a bright light above. Materials are fun ….....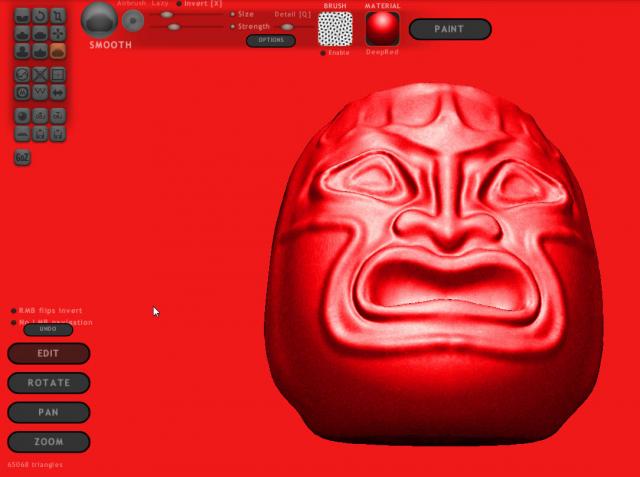 &nbsp


&nbsp