Gene S Morgan
Tiki Socialite

Joined: Jul 18, 2011
Posts: 342
From: Midwest the navel of the USA


Posted:

2013-08-28 7:16 pm

&nbspPermalink

Yes, this guy again. I wanted a little more detail before I sent if off to the 3D printer. I brought the Ipad sculpt into Sculptris in my laptop. I cleaned it up some and in an effort to make friends here I added some cracked wood texture that folks love so much. I sent it off to Shapeways this time.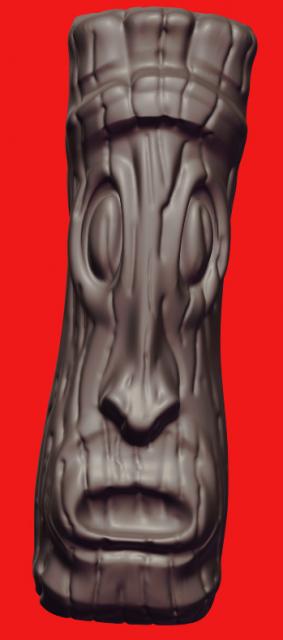 It was hard to get them both in good focus at the same time. This new test I had printed at 2 inches as compared to the 3 inches on the other one. I really need a printer of my own. All this waiting for the mail gets on my nerves. If I had a printer I could make a dozen test a day.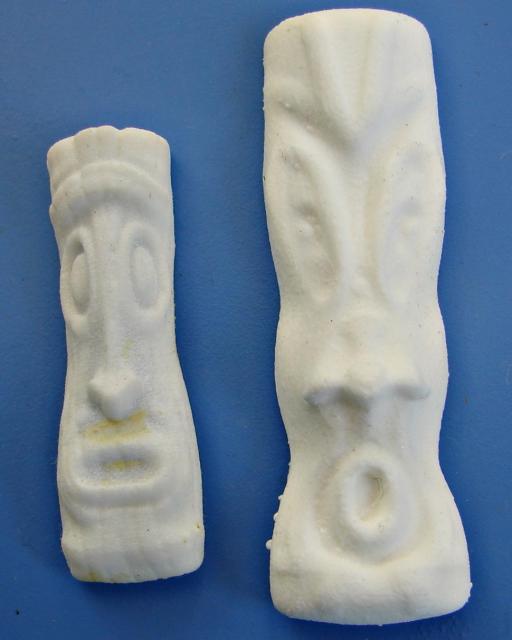 This smaller size and finer detail has brought back the trouble I always had with my earlier pendants. Air bubbles in the resin seem to collect at the small detail causing pits in the final pendant. Next to these pendants are a couple of my earlier designs. I use a gray car primer as a base coat and then antique with a dark color. The antiquing really makes the pits show up. Oh well, it just makes them look more rustic. I took Wendy's art teacher's advice and finished them off with a pink dry brush application. Dry brushing is my favorite part. It really brings the sculpture to life. My wife says she still thinks the 3 inch size is the best, so I guess I will have to send away another test.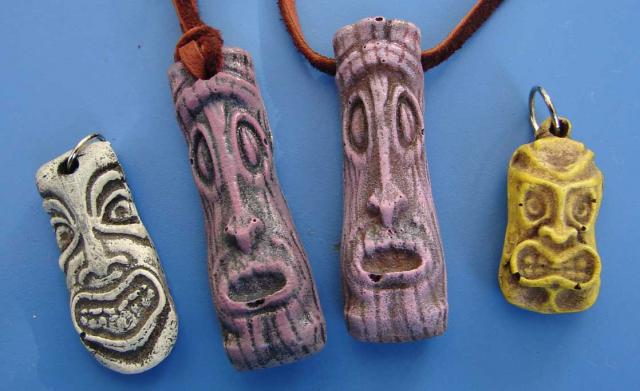 &nbsp


&nbsp