Tiki Shark Art
Tiki Socialite

Joined: Aug 31, 2006
Posts: 3893

Posted:

2014-03-22 8:26 pm

&nbspPermalink

ALOHA TIKI TRIBE!
Guess what time it is?


IT's the FUTURE!


the 2015 TIKI ART calendars are here!
If you do not live next door to a Walmart in Hawaii, you can send to me for your very own 2015 TIKI ART CALENDAR by ME!
This is the first year I got to pick all the art, on which month it would go, plus, I requested extra art be added in to the "blank days on the calendar months, and every single strange holiday we celebrate here in Hawaii to be on the calendar, (see, we have holidays from the USA, and Hawaii, and Japan, and Australia, and Canada, and more ....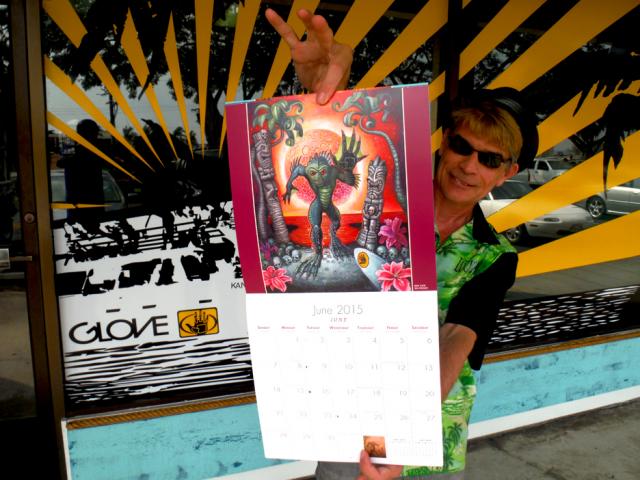 - including the BRAND SPANKING NEW holiday we just ADDED last year!! Remember?! BODY GLOVE DAY! Yes, BODY GLOVE DAY is now on October 24th... and 25th! - one day for the Big Island of Hawaii, and one for the whole State of Hawaii! Wow, Hawaii loves to party! Really we are a completely not work oriented at all... any excuse and we take the day off and go to the beach or the bar at happy hour and have swanky Rum Drinks and watch the sunset!)



Just send us $20 and we'll autograph your 2015 Calendar, jump into the shinny black Tiki Mobile and deliver ti to your door (or the local post office which ever is closer)

Pay Pal $20 for your autographed copy. If you live in Hawaii, or the continental USA, or Alaska, it's FREE SHIPPING!! (yahoo!)
Shipping to "other places" : Over Seas, please add $10 for Shipping and hand spanking. Canada and Mexico, please add $5 for Swanking and Glass clinking.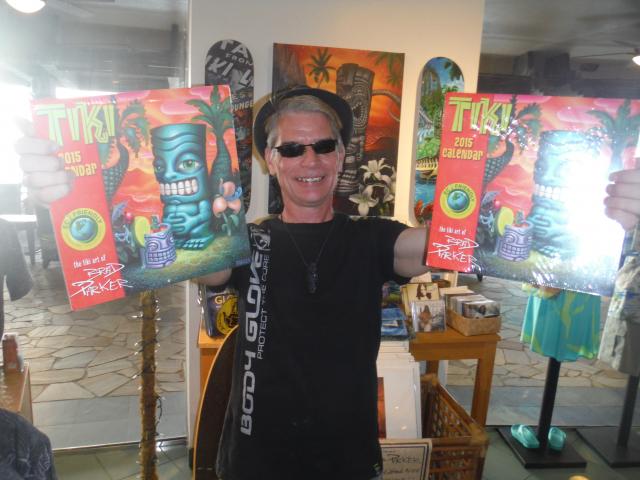 Order yours NOW and get a FREE 2014 TIKI Calendar (while supplies Last)



[ This Message was edited by: Tiki Shark Art 2014-03-22 20:28 ]

[ This Message was edited by: Tiki Shark Art 2014-03-22 20:42 ]

&nbsp


&nbsp