heylownine
Grand Member (first year)



Joined: Oct 05, 2008
Posts: 914
From: Agoura Hills, CA


Posted:

2013-06-16 1:24 pm

&nbspPermalink

Aloha,

So I recently started a podcast. I'm not sure that this is entirely the right area to post about a podcast, but since it's about a subject near and dear to many of our hearts, this feels like the most appropriate spot on Tiki Central: The Tiki Drinks and Food section. The podcast is called 5 Minutes of Rum.

I make no claims to being an expert on rum nor on podcasting. I have had plenty of practice mixing cocktails over the last 4 years or so and I feel as though this particular rabbit hole is just going deeper and deeper. And as I've been listening to more and more podcasts over the past year, I've wanted to try making my own and learning more about podcast production in general.

I soft-launched the podcast about 2 months ago and there are 7 episodes currently available. If you're so inclined, the podcast is available on through iTunes, on the 5 Minutes of Rum site directly, and it plays nicely with stand-alone podcast apps like Instacast and Downcast.

5 Minutes of Rum
http://5minutesofrum.com

iTunes link
https://itunes.apple.com/us/podcast/5-minutes-of-rum/id633838225?mt=2

Episode subscription URL
http://5minutesofrum.com/episodes?format=rss

Episode 1: Barbados rum

Episode 2: Silver Puerto Rican rum

Episode 3: Dark Jamaican rum

Episode 4: House Spirits rum

Episode 5: Rhum Agricole

Episode 6: Gold Jamaican rum

Episode 7: The Mai Tai (Appleton 12 year and Clément VSOP)

Feedback and ideas are most certainly welcome, either here on TC or via the website itself (or Twitter).

There's a lot of people to thank for their help and I'm going to miss someone, but I assure you that's not on purpose if I do.

Capt. R.H. Falernum, who after hearing me drone on about Demerara rum at a Rumpus Room last year said "Have you ever thought about doing a podcast?" I don't know if you were joking or serious or both, but the seed was planted. Side note: how many ideas have sprung from Kirby's Rumpus Room in that manner? Rumpus Room is awesome.

Eric October for designing the fantastic logo, and indirectly compelling me to action so I wouldn't just be sitting on such a great logo.

Tonga Tom and Sherriyaki for their pushes for me to actually do the podcast and their help in the postcard design from the Tiki Caliente 5 room crawl (first postcard in a limited series, collect them all!).

Both Digitiki from the Quiet Village podcast and Sunshine Tiki from the ZenTikiLounge for their technical advice and encouragement. Both are very gracious and generous with their time and sharing knowledge.

I've been directly inspired and influenced by both Kelly "Hiphipahula" Reilly and Marie King. Not only have I learned (and continue to learn) a ton from you both but you both keep giving me opportunities to expand my abilities - thank you!

I've been more indirectly inspired by Martin Cate and Beachbum Berry. Martin's symposiums at Tiki Oasis and the Bum's books started this whole obsession of mine in the first place.

Little fragrant Tiare was nice enough to link to the podcast from her site, A Mountain Of Crushed Ice. If you're not reading her site then you should start!

A big mahalo to the listeners that have already found the podcast and continue to listen in.

And most importantly thanks to TikiVal for really putting up with the proliferation of rum and cocktail gear around the house.


Now go have some rum!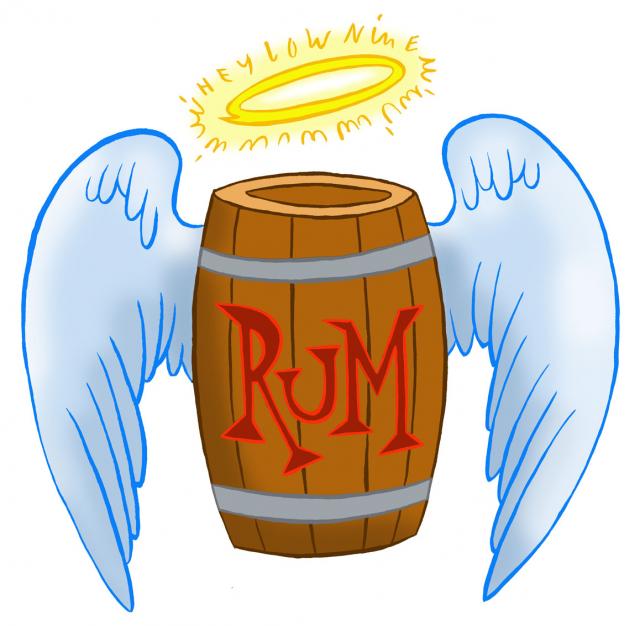 kevin


_________________
--
if it's not a little complicated, it's probably not worth it.
5 Minutes of Rum
http://twitter.com/heylownine

&nbsp


&nbsp