finkdaddy
Tiki Socialite

Joined: May 11, 2004
Posts: 2061
From: Wisconsin


Posted:

2013-07-21 3:51 pm

&nbspPermalink

I just finished building this Leeward Lounge ukulele #12 this past weekend.
It has walnut back and sides, a port orford cedar soundboard, a bubinga fretboard, ebony bridge and headstock veneer, a MOP logo inlay, and chrome Grover tuners.
It's hard to tell in the video, but the figure on the walnut just explodes in the day light.
While the walnut may not be as loud as some other woods I've used, it has a beautiful sound with a lot of deep tones.
The intonation is excellent and the playability is just as good.

I'm selling it for $450 plus $50 for shipping.
Don't be afraid to email me at fredstikilounge@gmail.com, leave me a message on this thread, or PM me on this site with any questions.
Thank you for looking!

Here is a video link: Leeward Lounge Ukulele #12
My main camera is broken, so I had to use a Macbook. Not ideal.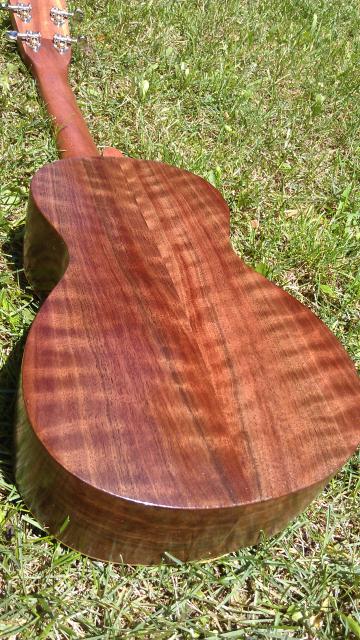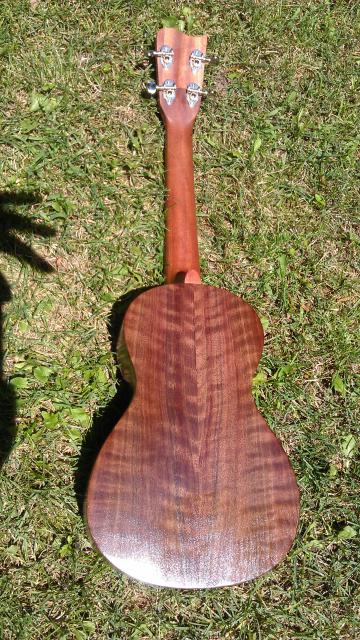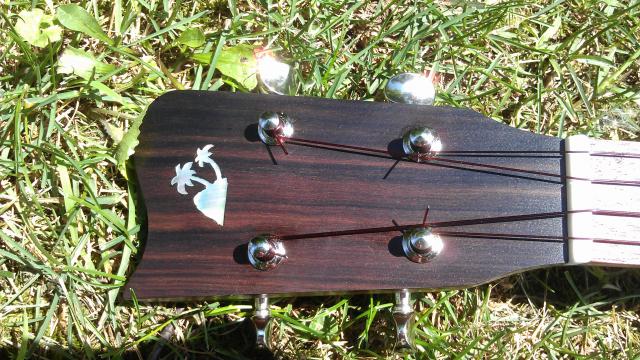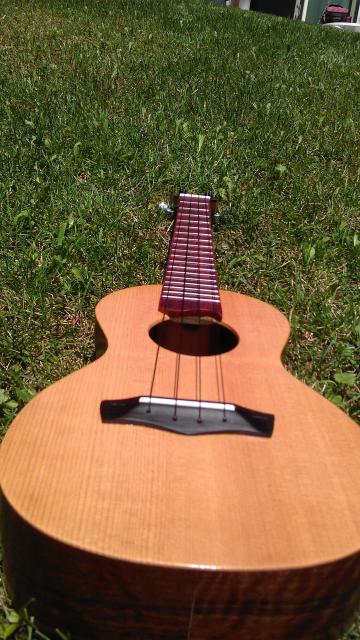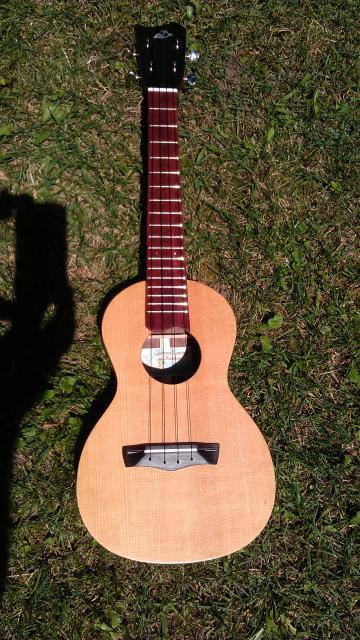 _________________
Please visit my new website, Leeward Lounge Ukuleles

[ This Message was edited by: finkdaddy 2013-07-25 09:27 ]

&nbsp


&nbsp



finkdaddy
Tiki Socialite

Joined: May 11, 2004
Posts: 2061
From: Wisconsin


Posted:

2013-07-25 09:28 am

&nbspPermalink

Hey everybody!
I'm dropping the price on this beauty down to $300 plus shipping for a week or so, then I'll be putting her on eBay.
Get it while you can!

~Fred

_________________
Please visit my new website, Leeward Lounge Ukuleles

&nbsp


&nbsp