Aloha Daddy
Tiki Centralite

Joined: Aug 25, 2013
Posts: 82
From: Southern California


Posted:

2013-08-25 3:56 pm

&nbspPermalink

Okay, next step was I built the frames for the roof. I wanted the classic A-frame look and envisioned hanging a glass fishing float with a light in the apex. I also built frames for the side wings. For the A-frame I started with a 1x8 so I could cut out a design on the end, a classic polynesian look cut out. I attached 1x2s for the laterals coming down from the main ledger and attached bamboo poles at the ends to hold them together.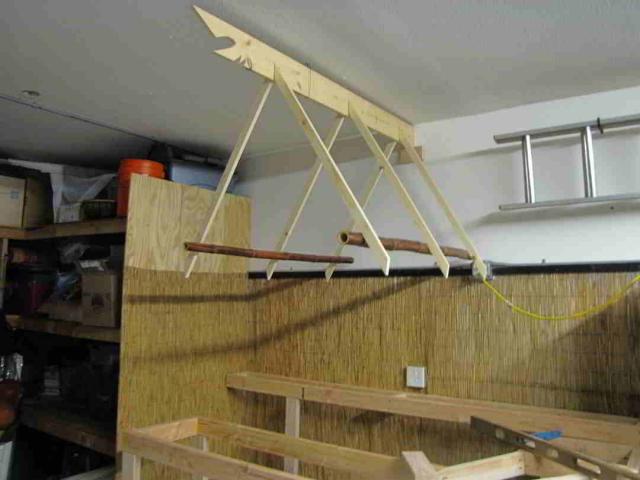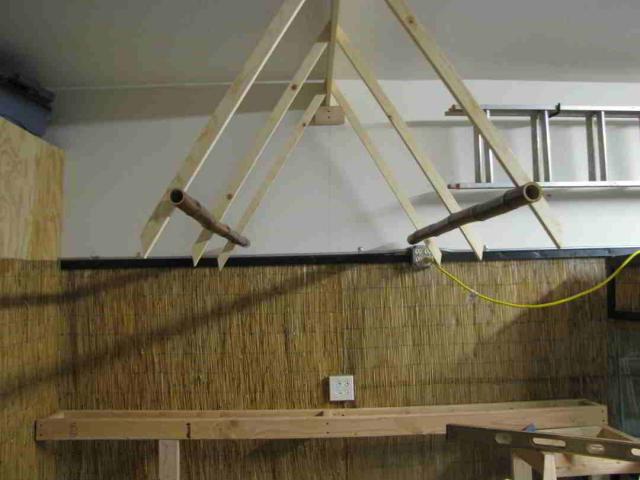 The side frames are constructed much the same way with 1x2s and the bamboo poles.




You may ask why I am using such small lumber and the answer is I didn't want to overpower the structure with the size of the lumber. This will be a fairly small structure and it will not be supporting anything heavy so I want to keep it light. I hung it to see how it looks and fits together and then took it down and stained the lumber. I decided on a red-ish color stain, so far I like the look.




After staining, time to attach the palapa thatch to the frames! Now this is more fun! Starting to show signs of tiki!! I bought the thatch from Benson's South Seas Imports, they had the best prices and fast shipping.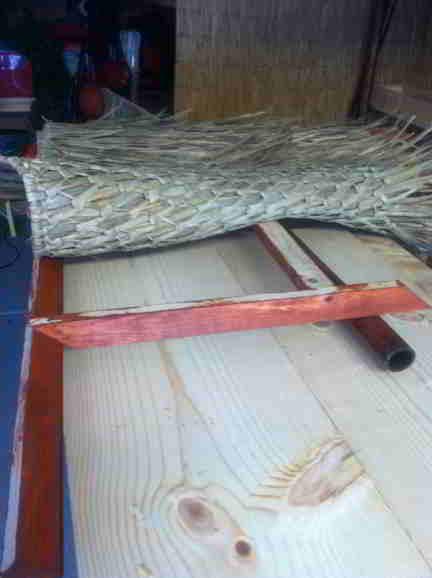 Also time to attach the plywood to the front of the bar structure. You can see now I didn't build just a straight L shape, it will have a 45 degree corner then return to the wall. I will attach the bamboo to this next. Starting to look more like a bar now.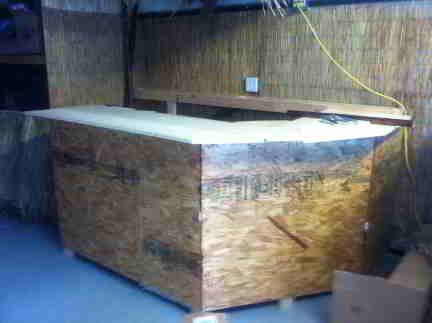 &nbsp


&nbsp