Hearn
Grand Member (first year)



Joined: Jan 30, 2008
Posts: 151
From: Washington DC


Posted:

2016-02-08 11:47 am

&nbspPermalink

Mahalo Fellow TC'rs!

Inspired by the recent discussion regarding the "State of The TC Union", I decided to post some pics of the latest goings ons in The TomAndrea Lounge.

(I apologize in advance for the lengthy post).

Even though no tiki room is every really "done"...I found myself mostly complete with all of my walls, flooring, ceiling etc and decided to start construction on the one last major piece: A Mai-Kai Molokai inspired bar and an accompanying back-wall shelf for liquor and mug storage with a built in center old-fashioned tiki diorama.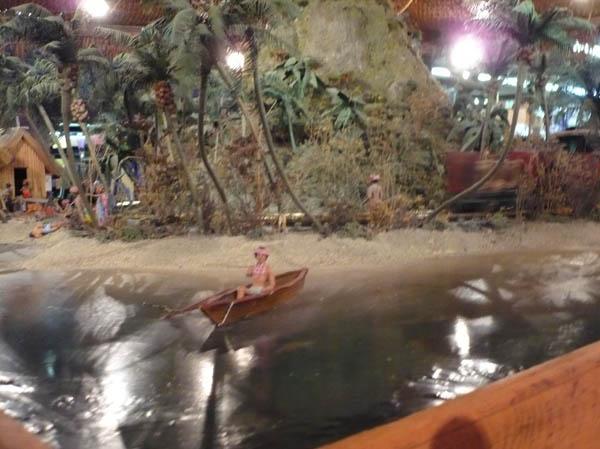 "Classic Book of Tiki Diorama"

By that very nature...its a piratey theme. I know that this is not PURE tiki...but believe me...there's enough tikis in the room to offset this slight offense to purism.

Here is a "very rough" sketchup model showing the basic conceptual layout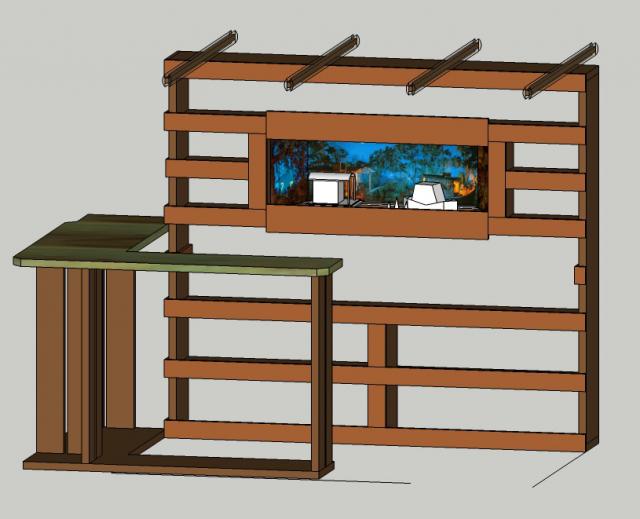 Ok....Phase One: The Back-Bar Shelf. Frankly, I just needed room for more rum and tiki mugs. With the help of my step-dad, we knocked out this shelf in 4-days. Here are some shots: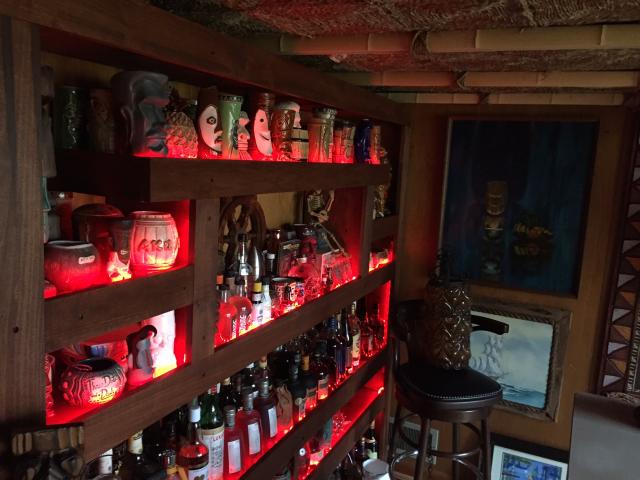 "Detail Shot of Lighting"



"Homemade Shroud Line Detail"

Once the back-bar shelf was mostly complete, we were able to celebrate New Years Eve with some zombies and suffering bastards...now onto Phase Two.

Phase Two: The Diorama
I've never built a model railroad or any type of realistic diorama before..so armed with lots of youtube videos by Woodland Scenics I decided to tackle this somewhat scary task.

I thought long and hard about what the "theme" of the diorama should be. Should it be a deserted island with a volcano? (ala Trader Sam's) Should it be just a beachfront sunset? In the end I decided I wanted a backdrop that was somewhat different/unique to what I have seen built/posted before. Since it was a pirate theme (by way of Molokai Bar) I decided to dig deeper into the lexicon and recreate the opening relaxing moments of the Pirates of the Caribbean ride.

https://www.youtube.com/watch?v=MLZAejMTZVo
"Watch from 0:30 to 1:30"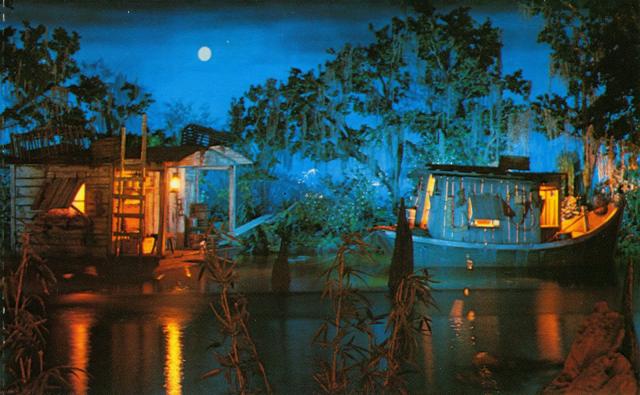 "Overall Image Inspiration...a big shout out to Daveland Blog for images!"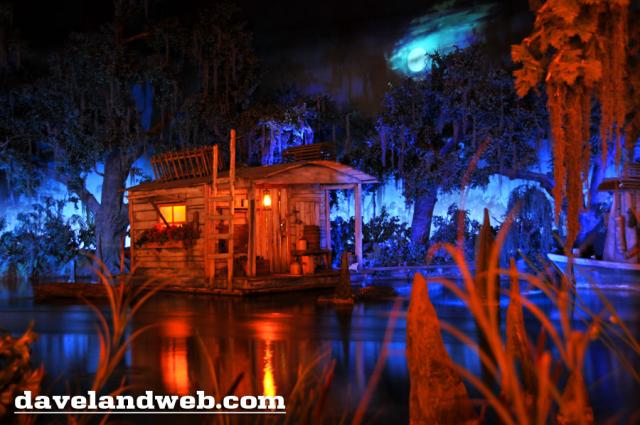 "Bayou Hut"



""Fishing Boat"

Now that I had my inspiration...the hard work started. Step one: an illuminated backdrop. I cottaged together an image in photoshop and had it reverse printed on vinyl. I then applied the image to (3) pieces of plexiglass...to achieve a 270 degree backdrop.



"Illuminated Backdrop Collage"

I ran some cheap colored LED strip behind the plexiglass and PRESTO...a spooky bayou at night!



"Light Test 1"

Next step: Building the Bayou Hut and Boat. A little flashback to my architectural school model-making days. Took the better part of a weekend, but its mostly done.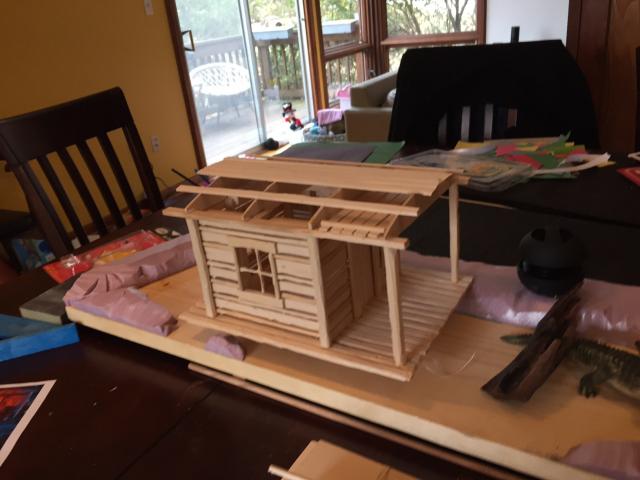 "View from ashore"



"Front porch"



"house and boat spacing test...boat is temporary"

Next step: Lighting tests. The mood in the ride is a combination of blue and red/orange/purple lighting...so its a good thing I got color changing led strips!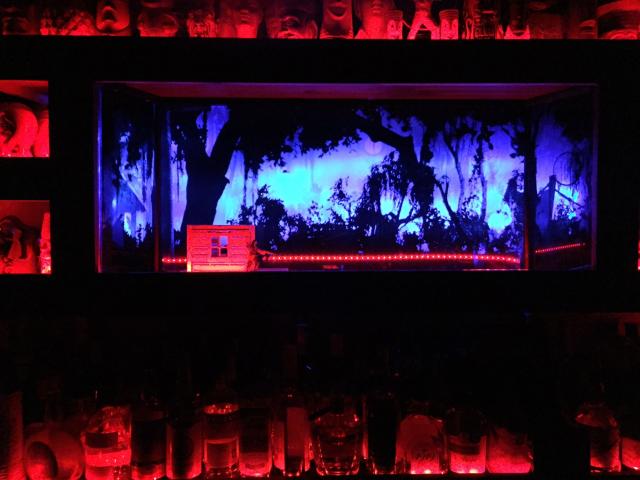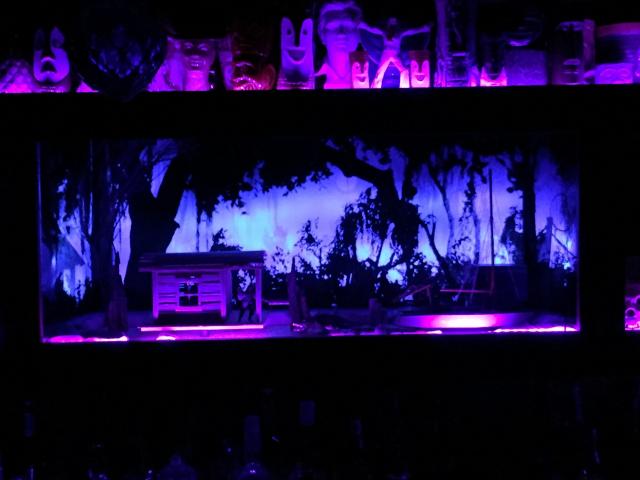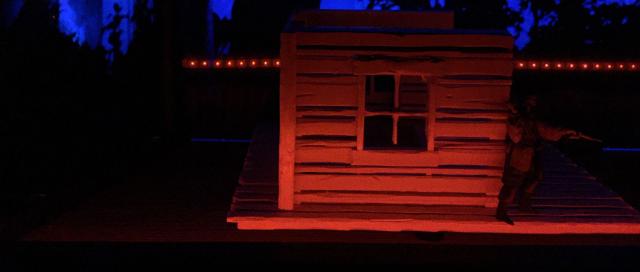 Well folks...that where I'm at!
Next steps:

A. Build Boat
B. Distress Paint House and Boat
C. Landscape Trees and Swampy Ground
D. Landscape Water

I hope you guys like/are interested in this project...if so, I'll post more...

Aloha!
Hearn









[ This Message was edited by: Hearn 2016-02-08 11:50 ]

[ This Message was edited by: Hearn 2016-02-08 12:00 ]

&nbsp


&nbsp