danlovestikis
Grand Member (8 years)


Joined: Jun 17, 2002
Posts: 7358

Posted:

2013-10-01 08:24 am

&nbspPermalink

That looks so real MadDogMike. The record belongs in my album cover. Thank you for the use of your album. Maybe more artists will use it too. Here's what I've done
for the MadDogMike Christmas Album inspired Swap art.

A while back I had poured a big mug and then never got back to make it into something. Now MadDogMike posts this album cover and I knew that the mug shape was perfect for this project.

This is the album.



This is the completely dried out mug.



To make it easier to carve and to prevent a lot of dust I stuck it in a bucket of water.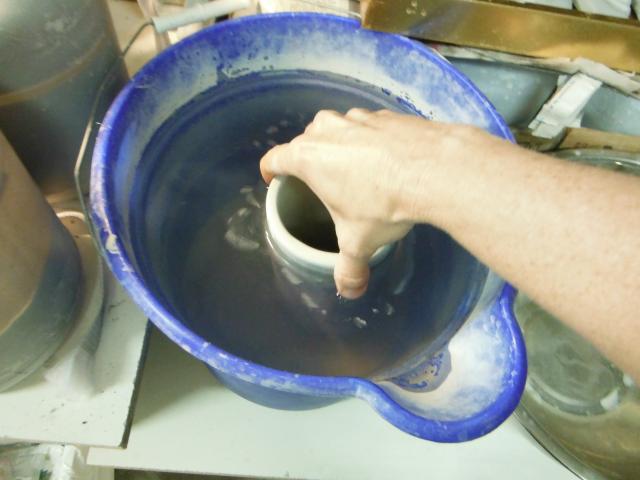 I carved the information on the bottom and then cut out the woman from a printed photo of the cover.



I held her in place while I used a wooden pick to carve the outline.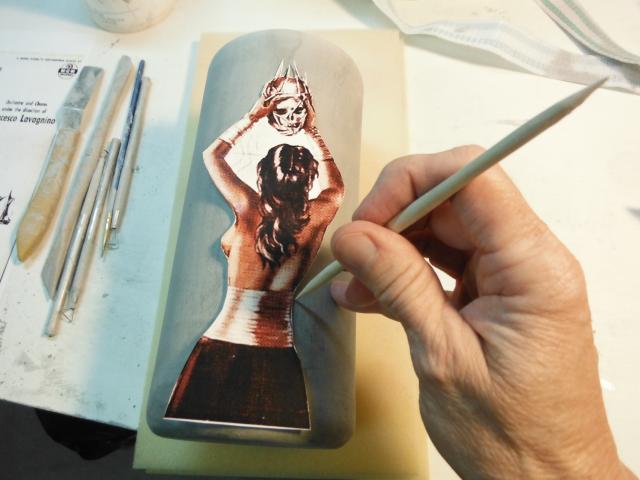 Even a tiny point can remove a good amount of clay.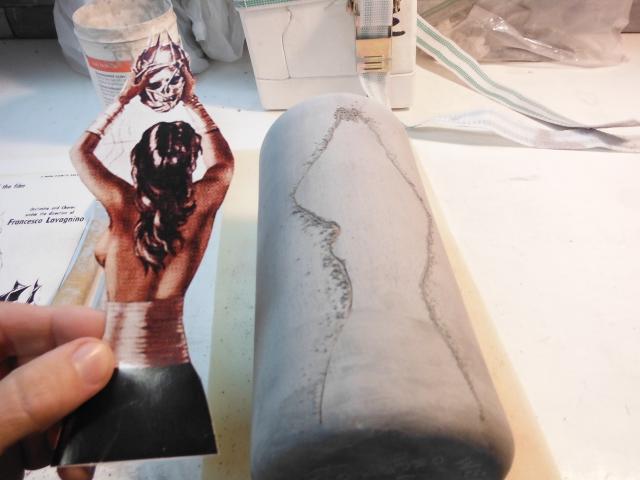 Now I used a razor blade to cut out the paper on the inside of the arms.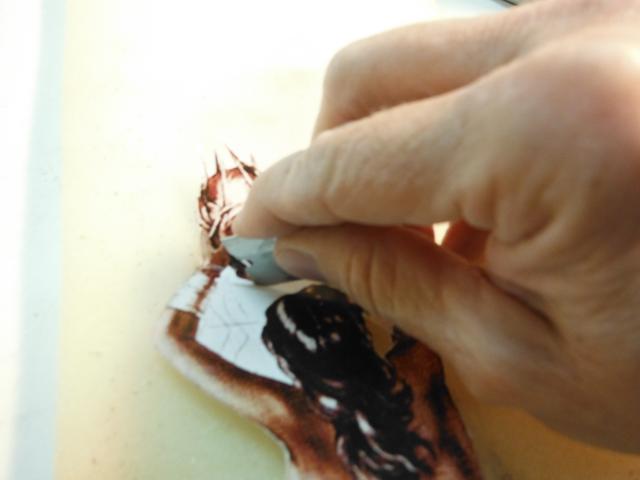 I didn't do a great job because one bracelet was so white and that part got cut out too.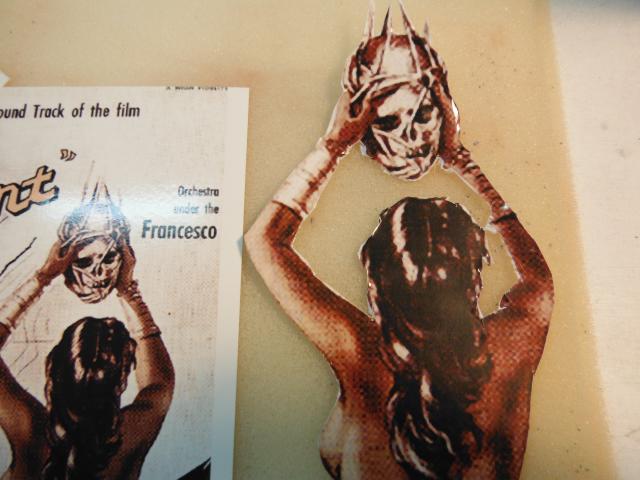 I was careful and drew the correct outline while holding the photo in place again. So now I have the outline for the first part done.




Cheers, Wendy






_________________


&nbsp


&nbsp