TikiAno
Tiki Socialite

Joined: Aug 07, 2012
Posts: 1351
From: San Diego, CA


Posted:

2013-11-01 09:50 am

&nbspPermalink

Since the test piece is pretty much carved I started working on the "real" swap piece. Unfortunately only took one (initial) photo so far. Sketched out the Moai first for the Exotica mug...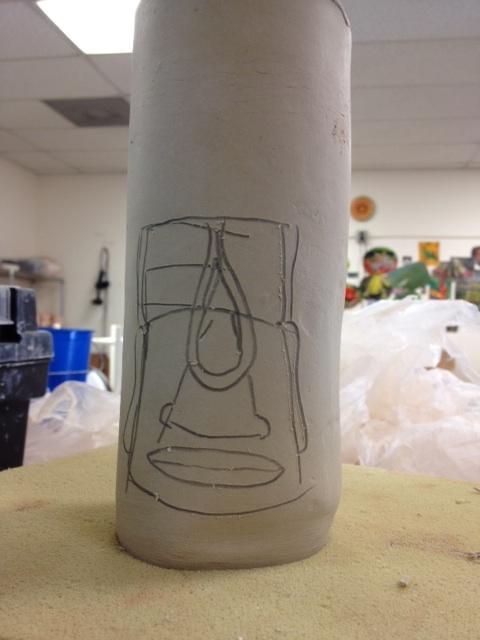 I then drew all the bamboo and started trimming away. The clay was still pretty wet & unfortunately had to make some repairs along the way due to some overzealous trimming. The repairs are now setting under plastic. Will wait until next week to see how it set up. All of the bamboo is trimmed away and most of the moai's face. Sorry I only took this 'teaser' photo, forgot to take more....

This mug is a bit taller, and narrower, then the 'tanker' one already carved- it also holds a lot less liquid, which is better for most-- but not all (yes, thinking about you, Jon).



&nbsp


&nbsp