AdOrAdam
Tiki Socialite

Joined: Jun 16, 2013
Posts: 630
From: Wolverhampton, UK


Posted:

2013-09-19 1:35 pm

&nbspPermalink

The goodness of this post continues...

Regarding Wray & Nephew, it was my first rum I really tried mixing (i.e. beyond rum & coke) so Im a fan. If you like Appleton White its a more concentrated version of that - the key is to dial back the amount you use otherwise you'll never get used to it! I make diaquiris & fruit juice punches with it. I also use it 1 shot normal white, 1/2 shot of W&N in Sumatra Kulas & Missionarys Downfalls.

Like the white 100 proof Trois Rivieras Blanc, it's a bit of a reminder that white rum can be fierce!

Regarding cachacas, I have tried Pitu & Sagatiba - IMO Pitu is probably the Bacardi of the cachaca world (i.e. widly availble but not great quality). Not a substitute but if you love cachaca, agricole seems a good choice for a future purchase. Sagatiba makes a 'nicer' caprihina IMO but has less 'agricole' to it.




In the UK normal liquor stores dont stock agricoles so it requires a trip to a 'better' store or an online shop.

This page features a few suggestions: http://www.kaiserpenguin.com/10-rums-everyone-should-have/

You maybe familiar with the idea that Coca Colas domination of the beverage market is due to the company's desire to put it 'within arms reach' of customers (i.e. you can get it everywhere).

The agricoles dominating the thread are: Niessen, Clement & Saint James. Are they popular because they are good or because they are 'within arms reach'?




I obtained a mini mai tai glass from Trader Vics London & have used it for neat rum combos to see if they lived up to the 'the sum is better than the individual parts'. They were OK but not knockout.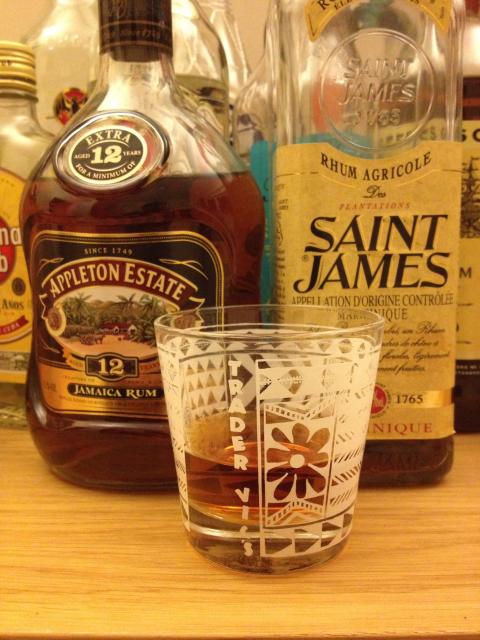 Good combo of Appleton 12 / Saint James Amber neat
surprisingly good considering I thought St James Amber was below par & I find Appleton 12 a bit strong to sip! Jamaican / agricole combos are getting more interesting...

It's kind of what I imagine Saint James Hors D'age to be like, how does it compare?

Also how do Saint James Hors D'Age & Clement VSOP compare?
_________________


&nbsp


&nbsp