Lucky Star Tiki Bar
Tiki Centralite

Joined: Nov 23, 2013
Posts: 31

Posted:

2013-11-27 3:58 pm

&nbspPermalink

I would like to first say hello . We are new to Tiki Central. Thanks for having us.

And now I would like to introduce my home Tiki bar. The Lucky Star Tiki Bar. (Follow us on twitter @lstartikibar)

I built this bar over the summer and it is not quit done but we got it to a point where we could use it on most nights. The back bar and behind the bar will be built in the spring. Anyway here is a little history.

My family has always been into or even in aviation. We are all pilots of one kind or another. My grandfather designed aircraft for Lockheed. We have always loved the old WWII war birds of the South Pacific. See where the tiki influences might come from? After we decided to build a tiki bar in our new home it was clear it was to be a WWII South Pacific Pilots Tiki bar. So we started building. Now my grandfather worked on the wing design for an airplane called the PV-1 Ventura or Vega Ventura. In Latin this is roughly translated to Lucky Star. Bam! we had a bar name. The Lucky Star Tiki Bar. It is an outdoor bar that is 3/4 covered and weather proof. It will be a full wet bar with 6 beer taps on the back wall with keg storage and cooling on the inside of the house. Again still in progress but I thought I would share my tiki madness with you all. Enjoy.

Will

the walls go up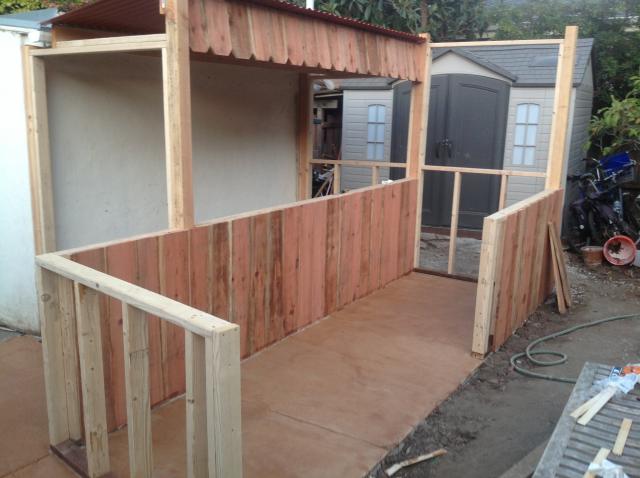 three weeks later. Also note in the this photo the 500lbs bomb that is now a fire feature.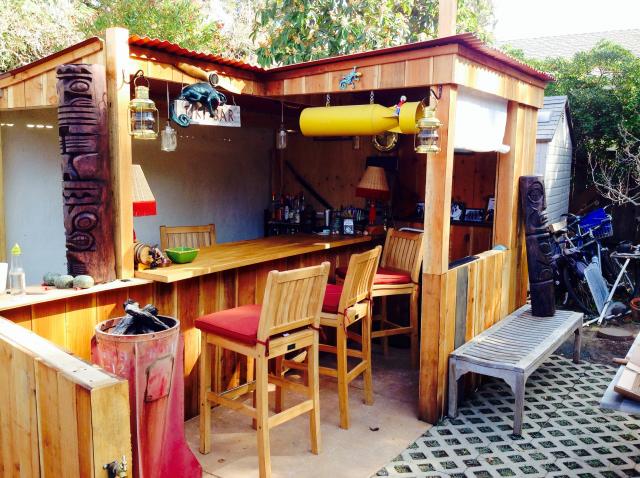 The artwork. This is a 3D model my uncle did of a Vega Ventura PV-1 with costume logo




this was taken last night. The photo wall will have photos of our friends and loved ones that have flown west.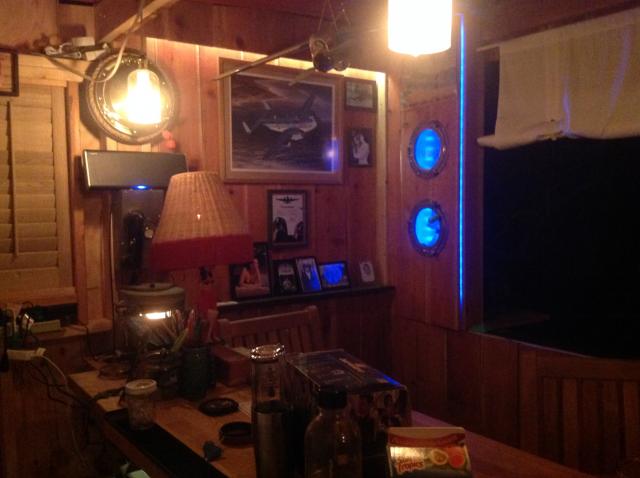 I will post more as we take them.

Thanks for looking

Will


[ This Message was edited by: Bora Boris 2013-11-28 13:26 ]

[ This Message was edited by: Lucky Star Tiki Bar 2013-12-01 18:18 ]

[ This Message was edited by: Lucky Star Tiki Bar 2013-12-01 18:32 ]

&nbsp


&nbsp