danlovestikis
Grand Member (8 years)


Joined: Jun 17, 2002
Posts: 7227

Posted:

2014-04-23 09:12 am

&nbspPermalink

I picked the glazes to use.



First I painted a clear around the rim.



Then I poured it into the mug and coated all of the insides by rotating the mug three times.



Then I poured it out being careful to not have the clear run down the outside of the mug. I held it upside down for 3 minutes.



I checked to make sure it was all coated and there were no skips.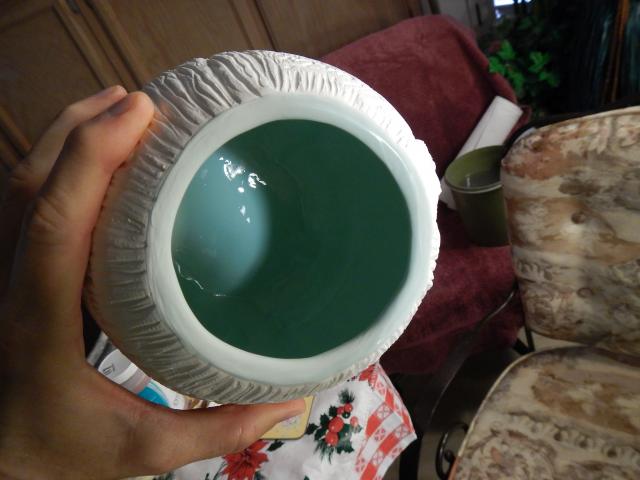 I then painted wax resist along the top edge. That way if I touch the brown glaze to this area it will wipe off and not ruin the rim. I let this dry overnight.



As I paint the top of the mug the glaze runs off of the wax resist.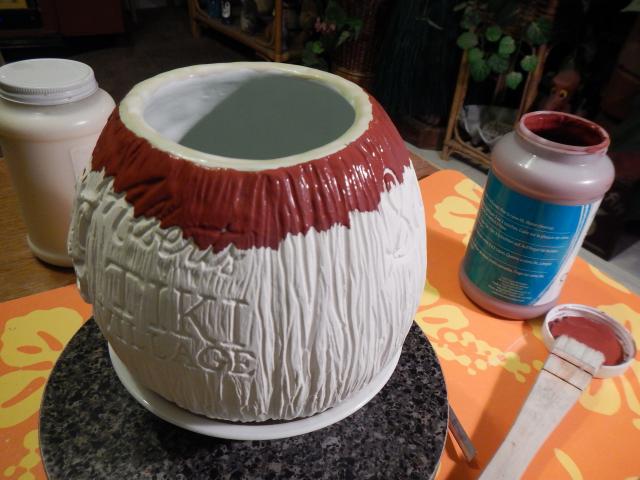 Now with the mug dry I can put my hand inside to hold it while I paint on the flat brown glaze.



All done I let it dry overnight.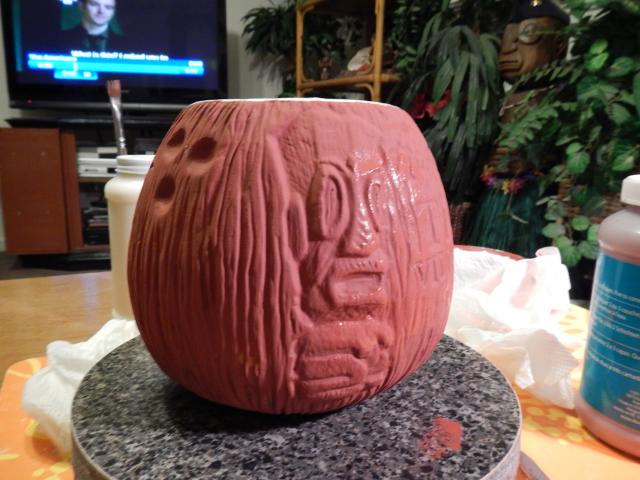 Now I rubbed the glaze off of the tiki.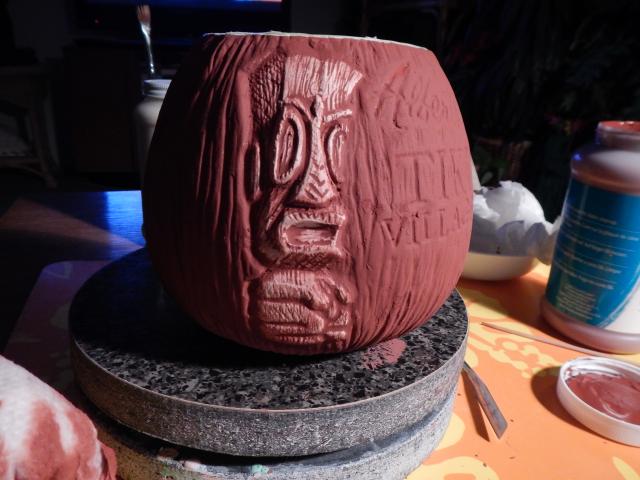 This is a test. I expect the final to look different from this one. I will tweak until I get it right.


_________________


&nbsp


&nbsp