danlovestikis
Grand Member (8 years)


Joined: Jun 17, 2002
Posts: 7010

Posted:

2014-08-16 11:05 am

&nbspPermalink

Next steps.

I wiped off the excess glaze from the second half of the mugs.



Sometimes the washcloth took off too much. For some I used an underglaze pencil to put the line back and sometimes I painted it back on. I had to check the bottom of every mug to make sure they were OK. My bottoms are hand done so they don't look manufactured.



My next day I prepared to glaze all the insides so that they would be white there and around the edge. These are coconut mugs with white meat. My first plan was to fill the mug and coat the inside and then to put them upside down on these plates to drain further. Then I would smooth the outer edge when I picked them up. I changed my mind see how below.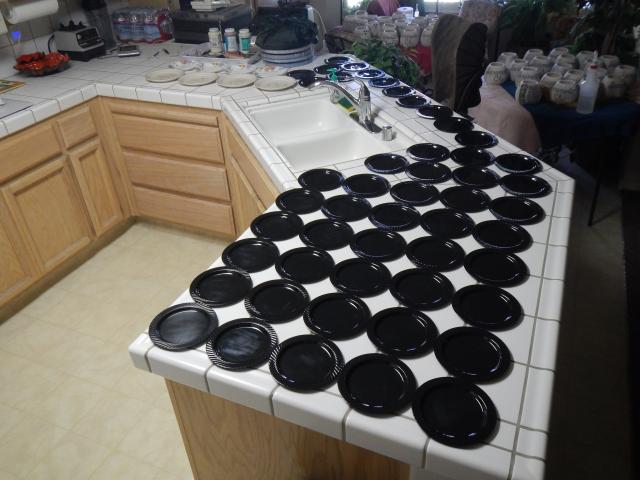 I set up another table and brought all the mugs together. My goal is to get the insides done in one day.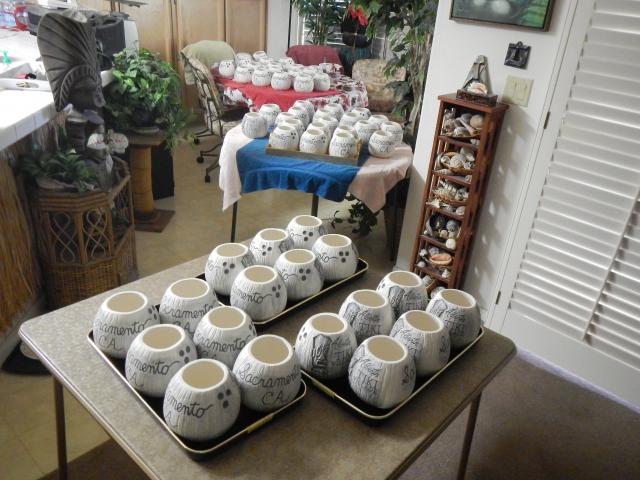 I poured in the glaze and coated the insides.



Then I quickly poured out the excess. Instead of putting it down on a plate I had found bowls that fit the coconuts so that they could drain into the bowl.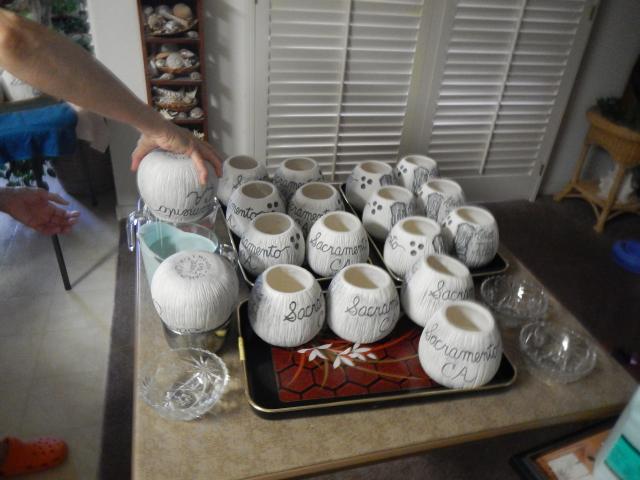 6 at a time could drain.



Also I would use a spatula every so often to clean out the bowls and put the glaze back into the pitcher.



Another 8 draining.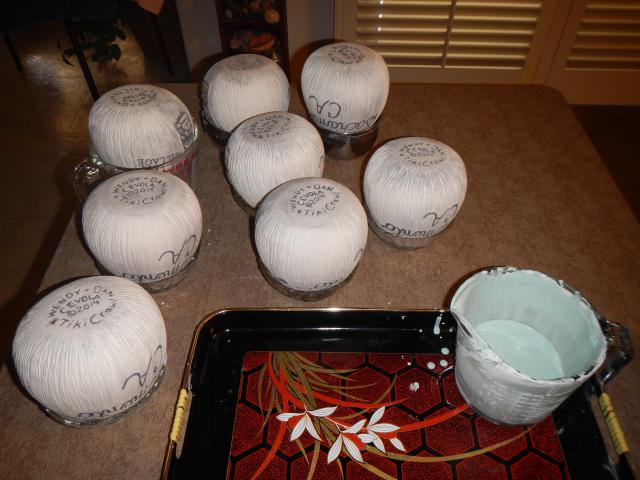 When I turned them over I spread the glaze around the rim with my finger.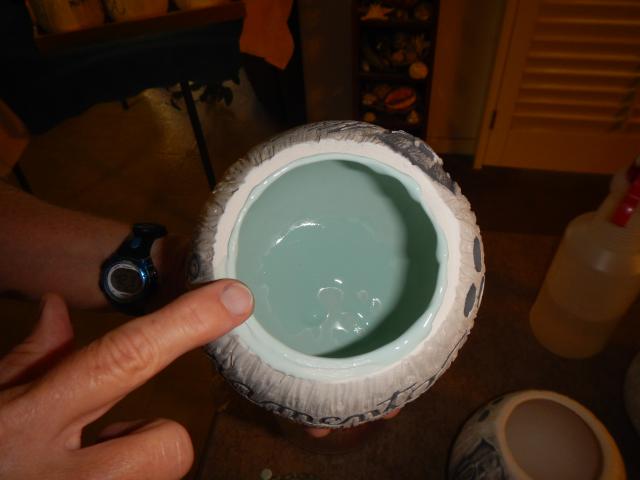 I made it. In one day I did all the crawl mugs interiors.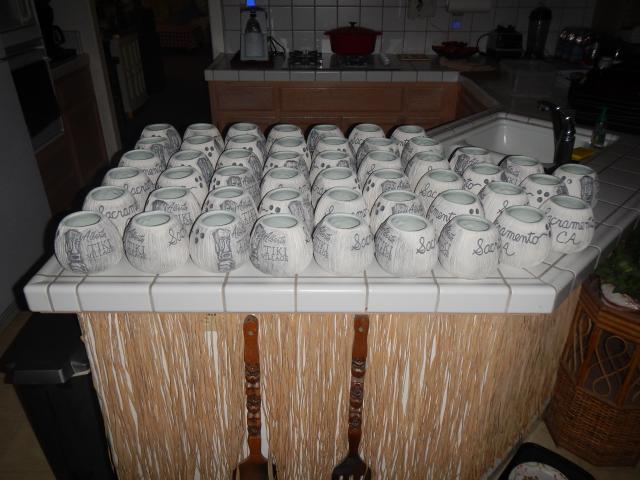 _________________


&nbsp


&nbsp