danlovestikis
Grand Member (8 years)


Joined: Jun 17, 2002
Posts: 7010

Posted:

2014-08-17 9:10 pm

&nbspPermalink

I'm catching up my photos. Here's four days worth of work on the Sacramento Crawl mugs.

I need an unglazed spot to mark the 1/50, 2/50 etc. on the bottoms. I cut pieces of painters blue tape and put in on the bottom of each of the mugs.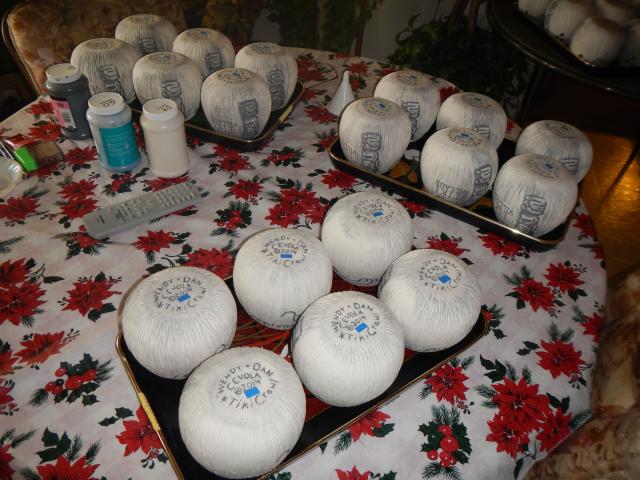 Then I walked around each table and painted over the tape covering the bottoms with glaze.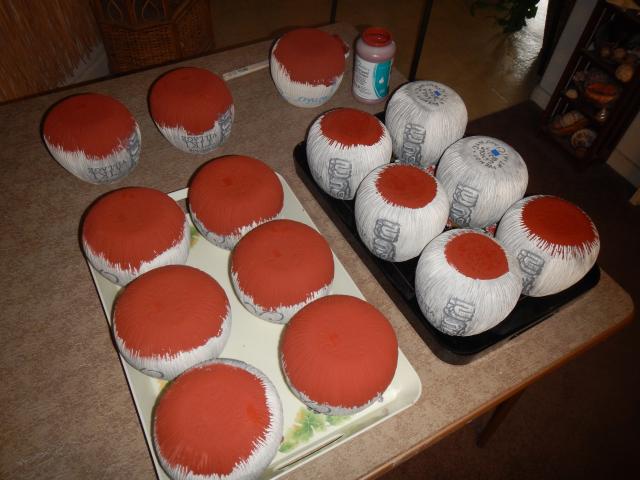 I finished the bottoms in one day.



The next morning I decided that I needed to do more of the sides before flipping them over. This photo shows how far down the sides I ran the glaze. Another day gone.



The mugs dried overnight and now on the third day I flipped them over and glazed from under the rim down.



One table down two to go.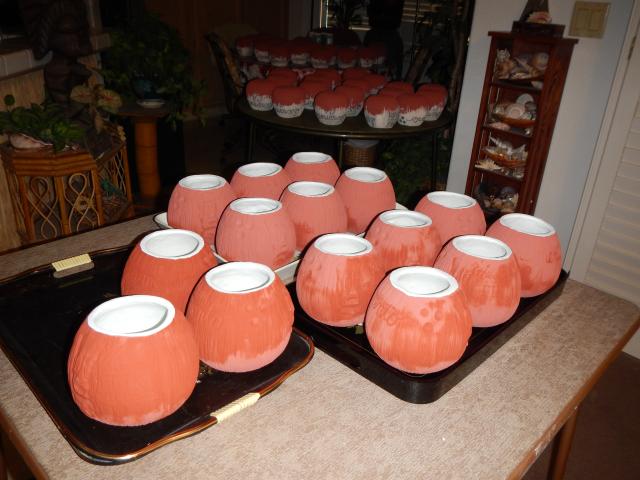 Now all three tables full have one layer done. They dried overnight.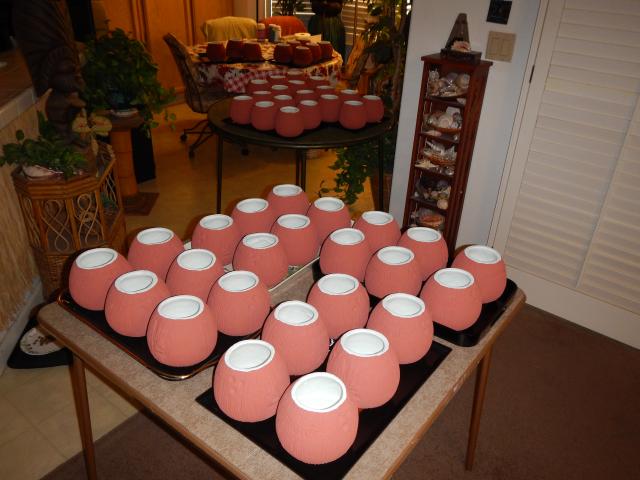 On the fourth day I did the second layer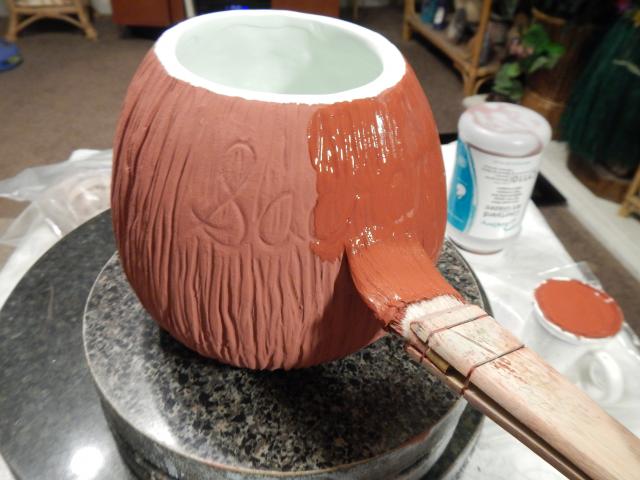 and put them on trays on the floor as I worked.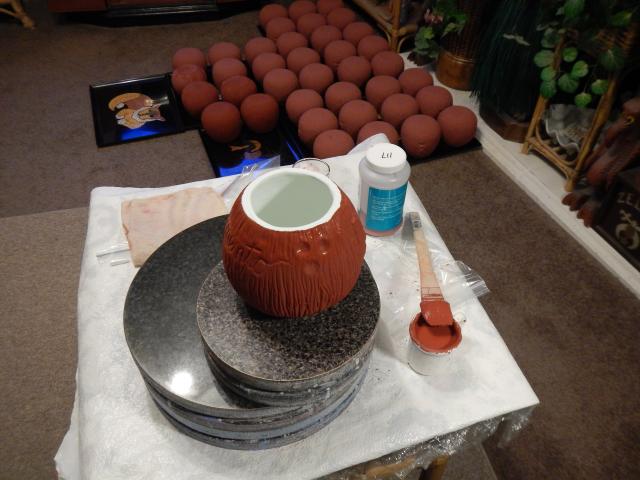 Glaze layer number two done after 9 hours of work. One more layer left to do.



Cheers, Wendy


_________________


&nbsp


&nbsp