Sweet Daddy Tiki
Tiki Socialite

Joined: Jul 20, 2003
Posts: 1099
From: Edmonton


Posted:

2014-04-15 10:20 am

&nbspPermalink

I posted about this in "Tiki on Television" but I thought it deserved its own thread.

I was watching season one of The Kids In The Hall (1989) last night and I saw what appeared to be a large, gold-painted(?) Tiki on the roof of The Copa, a massive Toronto dance club of the 1980s. I wasn't sure I'd really seen it until I backed up the dvd and looked at the scene again but sure enough, there it is.




I looked online to see if there were any photos, but all I found was this: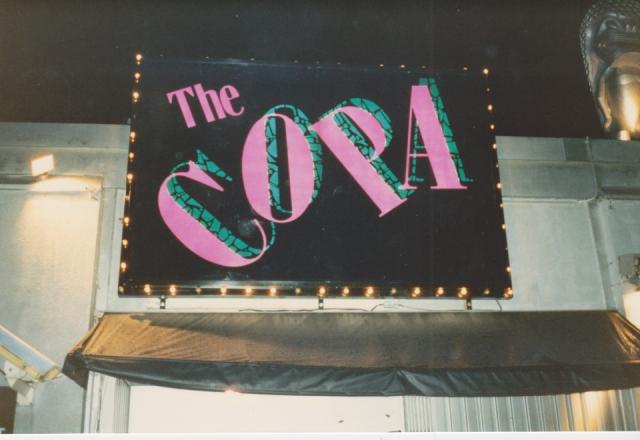 You can see it on the roof in the upper right hand corner. It's not much better than the screen capture, but at least it proves the existence of the thing as more than set dressing.

According to this article, the owners also owned The Ports of Call, so maybe the tiki came from there when it closed. It looks similar to the tiki on the cover of the Ports of Call menu (from this thread).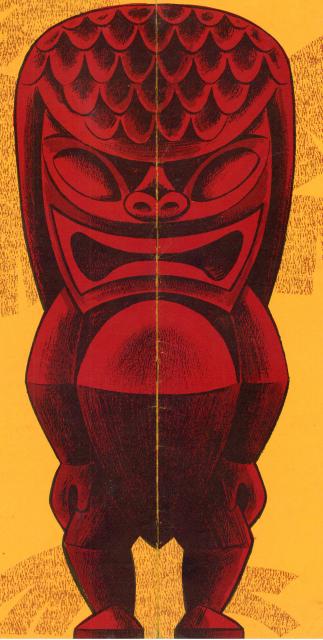 Interior shots of The Copa don't show any tiki influence. The article says it closed in 91 or 92. Today the site is a condo building.

Any Torontonians have any recollection of this?

_________________
-Sweet Daddy T.
Because crap doesn't buy itself.

&nbsp


&nbsp