eroc
Tiki Centralite

Joined: Nov 26, 2015
Posts: 11

Posted:

2015-11-27 06:34 am

&nbspPermalink

Hello,

I am going to be building my first Tiki Bar (walls, thatch-roof, door style), and this site has a lot of good ideas to borrow from. I had originally planned to make a 12 foot by 8 foot 'L' shape bar in the corner of my screen enclosure right on the existing deck, but then I thought, why not put it on the outside of the screen enclosure, save deck space, and remove a screen panel for a window into it? So I guess my question is, does anyone have any experience with screen enclosures? I want to know if I could remove the mid span circled in my image, and if it would degrade the structural integrity of the enclosure. I would more than likely build it back with 2x4's, as the mid span is actually 42", which is bar height. I would remove the same mid span at the next opening as well, and build back a framed door. If anyone has experience in this and could chime in, that would be great.

This project is already green-lighted by the wife, so I just need to get past this planning phase and I'll start posting my step by step progression, including design plans. Thank you.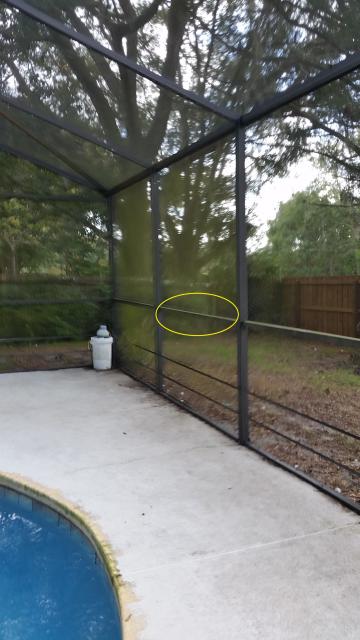 [ This Message was edited by: eroc 2018-07-31 06:25 ]

&nbsp


&nbsp