buzzrhino
Member

Joined: Aug 12, 2002
Posts: 7

Posted:

2018-04-16 12:10 pm

&nbspPermalink

Aloha,
I've re-imagined and made a tribute to The Maui statue in the Tiki Room!

eBay item number:
232735345169

AP #8 Hand signed and numbered by Multimedia artist Buzz Rhino!

DESCRIPTION;
Maui is 36" tall and has a perpetual motion bamboo fountain and working clock.
Maui is self contained fountain package which comes with a black pool basin, pump and stand.
Maui is made from epoxy, resin and fiberglass (W/UV inhibitors ) which allows it to get wet and be exposed to the elements. The back is hollow and is designed to back up to a garden or wall.

FABRICATION NOTES;
Print coat and two surface coats of epoxy certifies to the highest flame rating available in the USA (ASTM E84, Class A), making it especially SAFE and suitable for public spaces. Backed up with multiple layers of fiberglass and resin (W/UV inhibitor) which has the highest UV rating of any resin on the market. Painted with highest quality exterior enamels and coated with two coats of UV clear coats.

SEE VID FOR MAUI ACTION-
https://drive.google.com/file/d/10iElLkSUCEehnusDZikYNb6cFQ1Ls_vJ/view


DETAILS;
C.O.A.; Yes
SIZE; Approx- 36" H
NUMBERED; Yes #8
MANUFACTURED; 2018
SIGNED; Yes, by multimedia artist Buzz Rhino
LIMITED EDITION; Yes, ONLY 10 AP EXIST!
MATERIAL; EPOXYs/ EPOXY RESIN/FIBERGLASS
PAINT; This takes over six hours to paint! Primer, base coats, highlights, highest quality exterior detail paints then MULTIPLE COATS of exterior mat UV clear coats.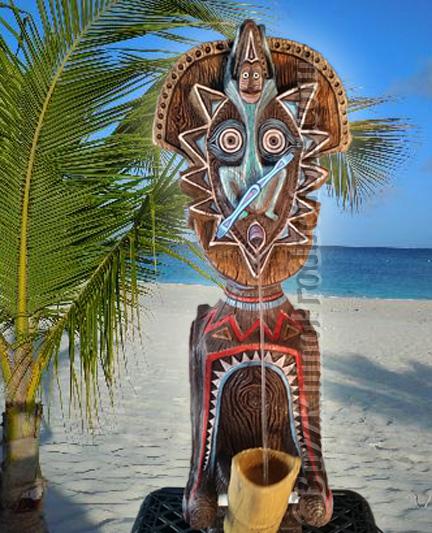 &nbsp


&nbsp