GatorRob
Tiki Socialite

Joined: Aug 20, 2004
Posts: 1784
From: Orlando


Posted:

2006-12-20 3:53 pm

&nbspPermalink

Okay, thanks to the wonderful Jeff "Beachbum" Berry, the mystery of Fassionola is solved! Well, mostly. I have a message here from the Bum:



Quote:
---
I found a dusty old bottle of Fassionola in a San Marino liquor store back in the mid-1990s. It was a thicker, more orange-y version of Trader Vic's passion fruit syrup (which is MUCH better, by the way). I wrote to the address on the bottle and the company (long since out of business) sent me the attached. Feel free to post it on TC for the curious!

Kern told me that the Mai-Kai used a lot of the stuff back in the day. They now use Trader Vic's...
---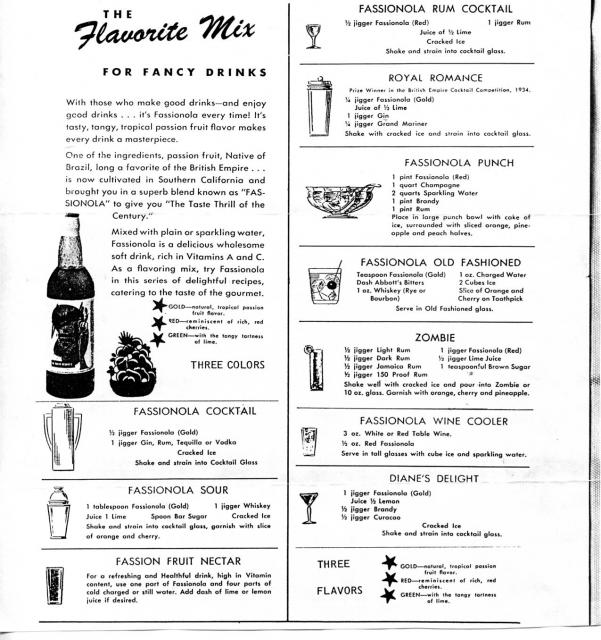 So, it appears that we should be substituting TV Passion Fruit Syrup for Fassionola. It's intersting to me though that there were 3 flavors: passion fruit, cherry and lime.

&nbsp


&nbsp