TikiTomD
Grand Member (6 years)



Joined: Sep 20, 2009
Posts: 696
From: Flagler Beach, FL


Posted:

2012-01-12 08:28 am

&nbspPermalink

It was my good fortune to celebrate the new year, together with my wife, at Ohana Luau's New Year's Eve Party in the Hawaiian Inn on December 31.

In the entry hallway, Witco color sticks still adorn the wall just as they appear on page 261 of Tiki Modern...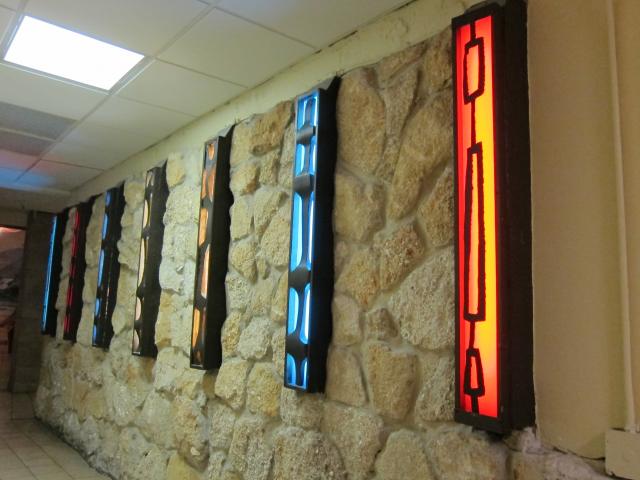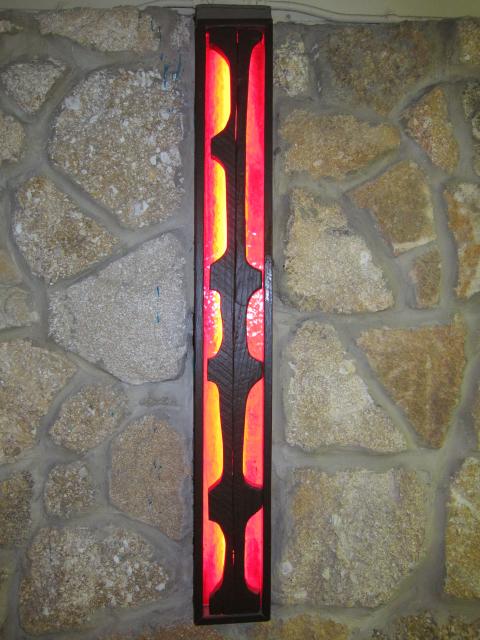 A couple of Witco benches are in the hallway on the wall opposite the color sticks...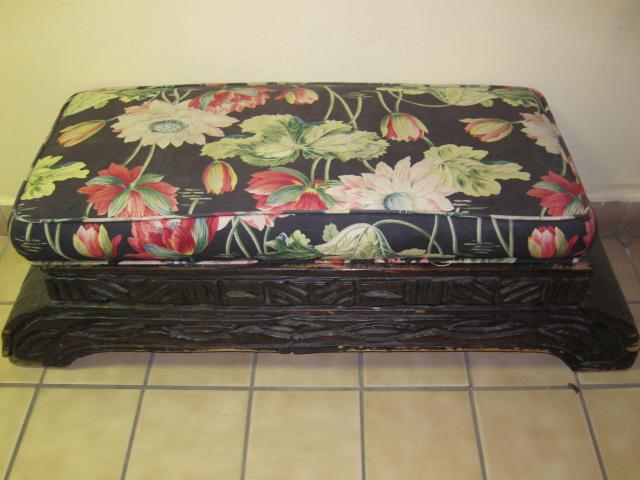 Thanks to Wendy's (danlovestikis) thread on the subject, I noticed the resin chunk lamps in the Polynesian show area and, through correspondence with Roge Bodine, confirmed that they were his mid-century Laguna Lamps creations. The folks at Ohana Luau stated that they have been hanging there ever since the opening of the Hawaiian Inn, almost 50 years ago. Here's one of them (other photos posted in Wendy's thread)...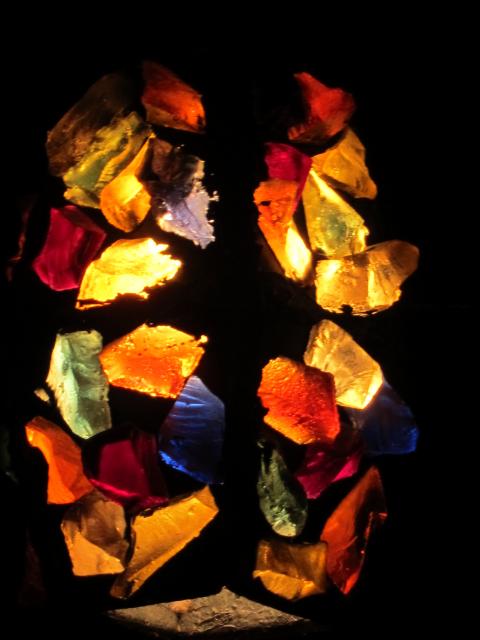 Wailana, leader of the Ohana Luau Polynesian performers, and Esene, her husband, received from bigbrotiki and I a gift of Tiki Modern, with a personal inscription by the author...





Esene was a little banged up from a fall earlier in the week, but was otherwise in great form as he entertained us with drums, guitar and vocals throughout the night and early into the next morning.

Patti and her husband, Jose, the business owners of Ohana Luau, also received Tiki Modern as a gift.

I had the great honor to be introduced to Wailana's mom, Darlene, who attended the show and was celebrating the birthday of a friend. Darlene is of French-Tahitian descent and performed with her husband, Prince Benjamin Pokii Waiwaiole, in their mid-century Polynesian troupe, "Silhouettes of the Tropics." They appeared principally at the Bali Hai in Northport, Long Island, but also in other locations, such as the South Pacific in Hallandale (see family photo in the South Pacific thread). Both Wailana's mom and dad also performed with Otila Massaro's "South Sea Island Magic," the original Polynesian show at the Hawaiian Inn. Here's Wailana with her lovely mom at the New Year's Eve party...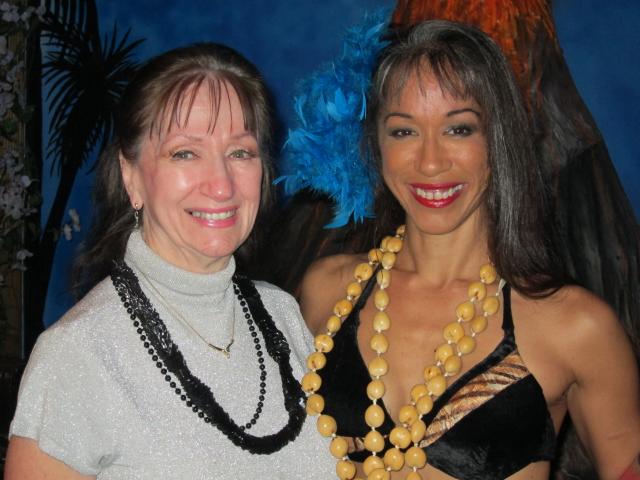 Before the show started, Pat and I enjoyed Wailana's signature cocktail, the Wacky Wai...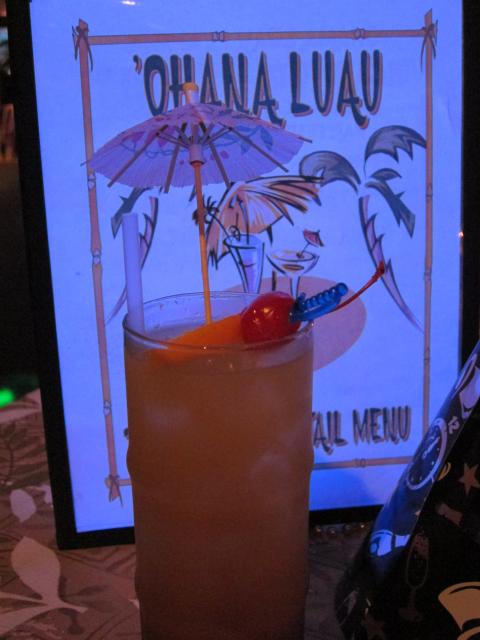 We also got a pre-show visit by the Chief, a performer from Hawai`i...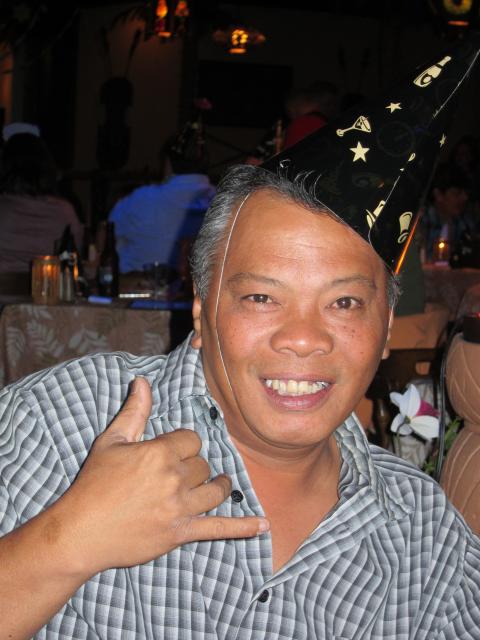 Then the show commenced. It's kind of difficult to take good photos when the subjects are rapidly moving and the camera operator is happily into his nth tropical cocktail (n > 2), but I managed to get a couple that are reasonably clear...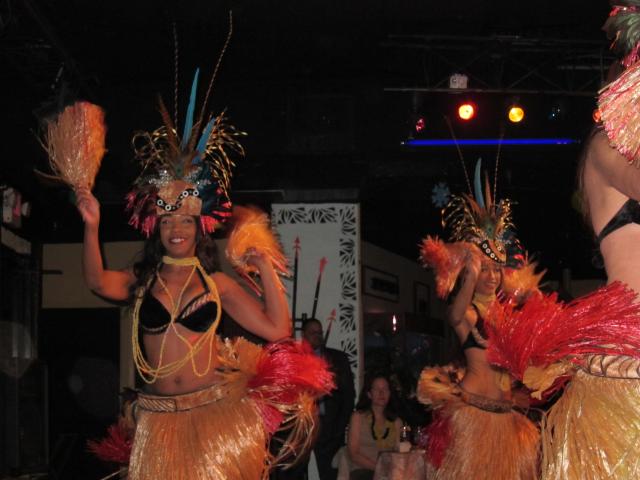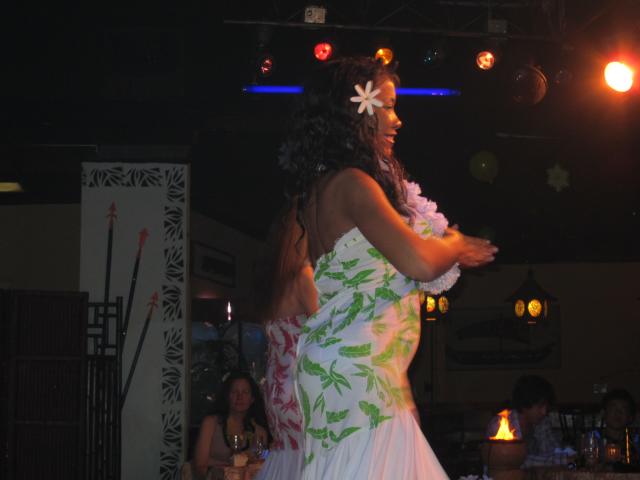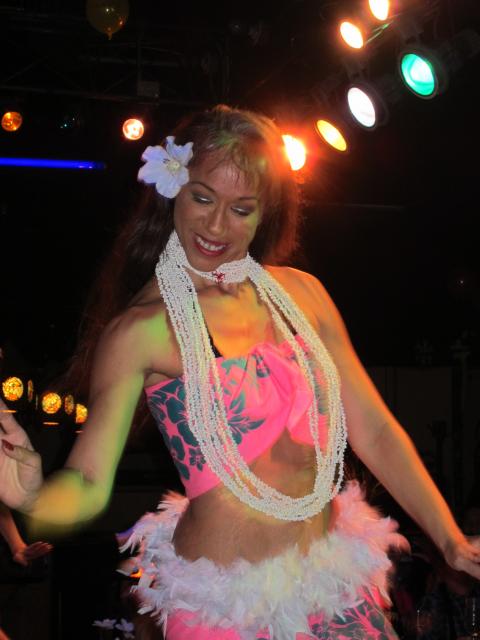 Wailana and Esene's 16-year old daughter, Tiana, made her debut in the show, to the delight of the guests...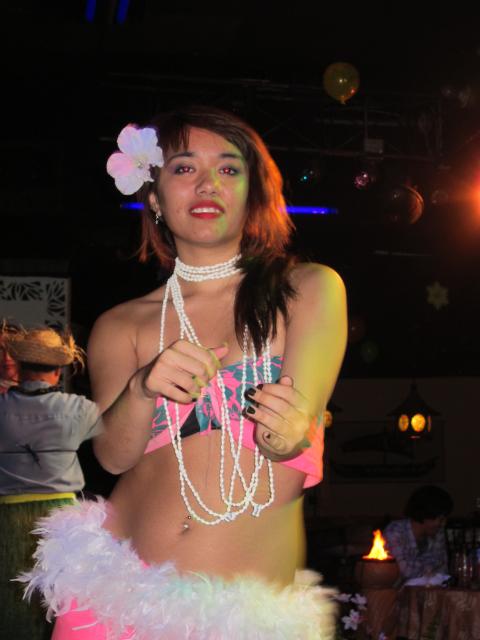 The Chief performed the fire knife dance...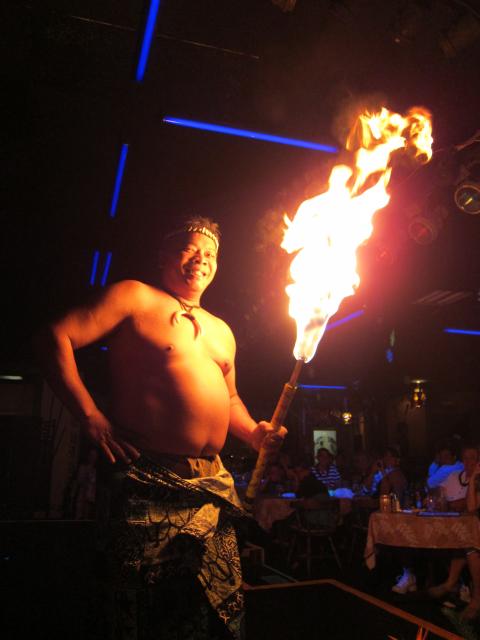 Appearing from left to right in a group photo by the show's professional photographer, Don Howard, are Evalana, Esene, Pat, me, Wailana and, in the front, Tiana...





-Tom

&nbsp


&nbsp