Ragbag Comics
Tiki Socialite

Joined: Feb 24, 2009
Posts: 203
From: The shores of Lake Michigan


Posted:

2013-07-25 10:24 pm

&nbspPermalink

Hi Sven: There's definitely a classic vibe in this place; there have been a lot of fantastic new Tiki bars opened up in the last handful of years, but few, if any, are on this huge of a scale.

I think that's part of what gives it a feel like some of the classic joints- some of the details like the old chairs, the wood-plank carpeting, etc. help with massaging that atmosphere. There is a LOT of tongue-in-cheek and purposeful kitsch here (and a lot of tattoos and piercings) but it's all intentional, and it creates a fun vibe. But even if the bathroom doors say "Chicks" and "Dicks," and their upstairs menu features a drink called the "Mender of Broken Dreams" that has an entire bottle of champagne and comes served in a giant, multi-tier fountain with LED lights in the base (it had a $58 price tag, but we saw at least six go out of the bar while we were there!) they definitely know a thing or two about Tiki.

Thanks for the pictures, Bamalamalu; Let's keep 'em rollin!

Here's a few more pictures I've turned up...

A couple shots of the "Ports of Pleasure" bar upstairs; we didn't get many shots in the upper bars because it filled up almost as soon as the doors opened, but we managed to squeeze off a few...




The "Shrunken Head" and the "Ports of Pleasure" signature cocktails & exclusive mugs for the upstairs bars:



The Exotica and the Aged Rum Mai-Tai:



A shot across the room to the Shrunken Head bar (which we didn't get a look at up close); the band sets up
to the left of this photo; the right side wall has some Witco pieces, and the hostess stand upstairs is a Witco bar (we didn't get a picture of that, unfortunately...)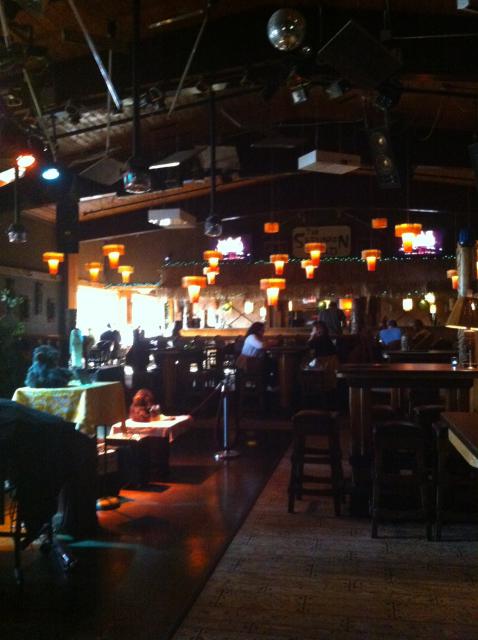 Here's all the super-cool mugs we snagged while we were at Psycho Suzi's- the green shrunken head, the martini glass and the maniacal looking logo-tiki are Tiki Farm; the brown shrunken head is Dynasty (not marked as such, but no question its a custom Dynasty piece), and the other two are a company I'm not familiar with who should definitely be getting more work, based on the quality of these pieces...




A close up of the super-cool volcano bowl served with the "Leilani's Fire Bowl"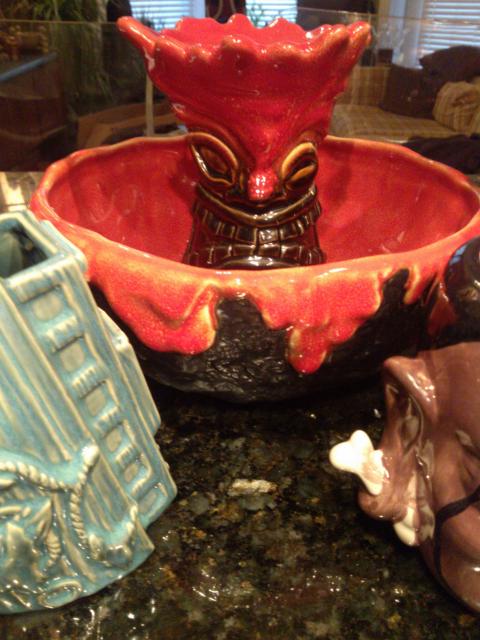 All are marked Psycho Suzi's; the smaller mugs were $10 extra with the drink; the brown Dynasty shrunken head was $5 extra; the bowl was $35, and it holds a good amount. There was one other large piece we didn't snag (more incentive to go back, after all...) I believe all of these are available for a bit more on the bar's website.

Anybody in the Midwest looking for a road trip to a great city and a cool tiki bar they haven't been to yet would do themselves a great service to check this place out.

If I find any more pictures that look like they're worth sharing, I'll put 'em up right here.

--Pete




&nbsp


&nbsp