bigbrotiki
Tiki Socialite

Joined: Mar 25, 2002
Posts: 11588
From: Tiki Island, above the Silverlake


Posted:

2012-01-20 12:33 pm

&nbspPermalink

So it was a Thursday, but DustyCajun was in town yesterday so we headed down to the Ti for some libations.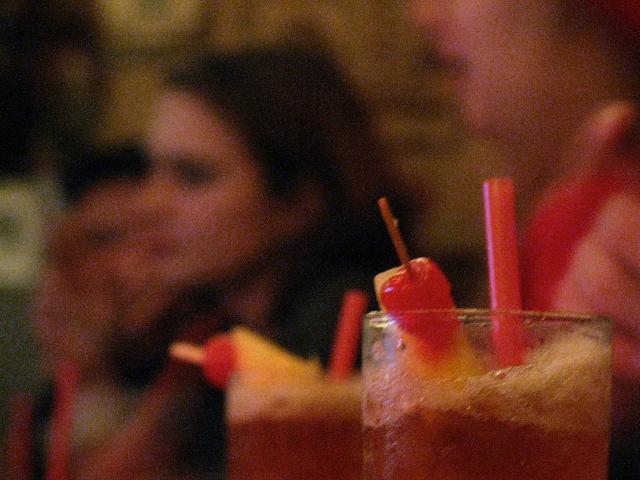 Initially not that crowded, by 10:00 pm it had become its usual lively self, with the bull running wild etc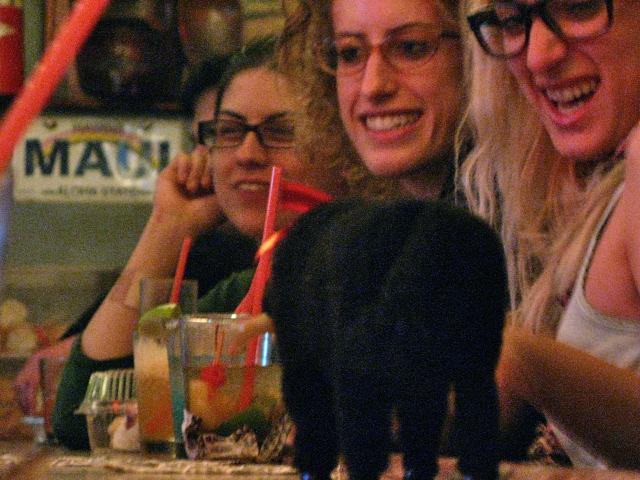 A-frame graciously shared his original Lemonheart 151, and we got to talking with Mike Sr about how come that it's the good stuff that gets discontinued, sometimes. So we got to the subject of Okolehao, and how it is not made anymore. Next thing you know, Sr has Jr dig up THIS from deep behind the bar:




It was nice to, after many years, sip the spirit of the Ti root again, and in such distinguished company: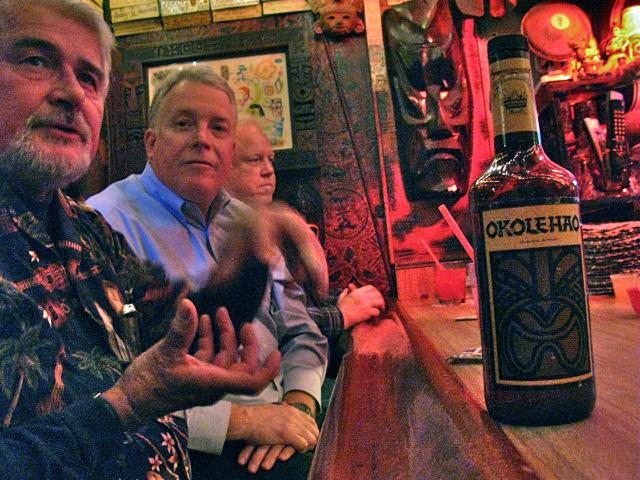 We even got to try another extinct version, the Liqueur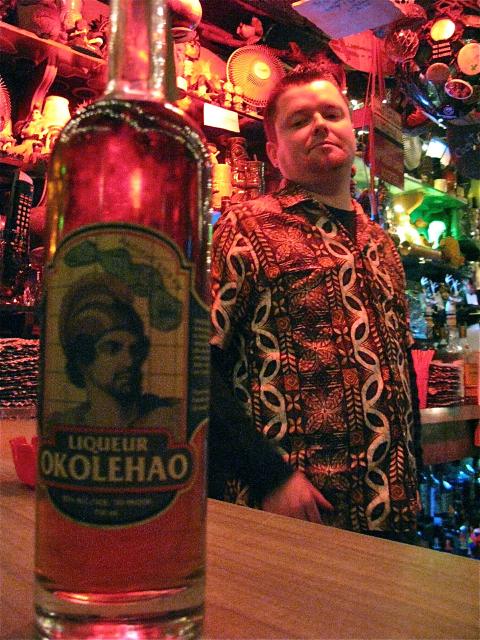 Much sweeter, but with that distinct Ti finish. DC was so happy to have his first Okolehao experience...




....he practically became a: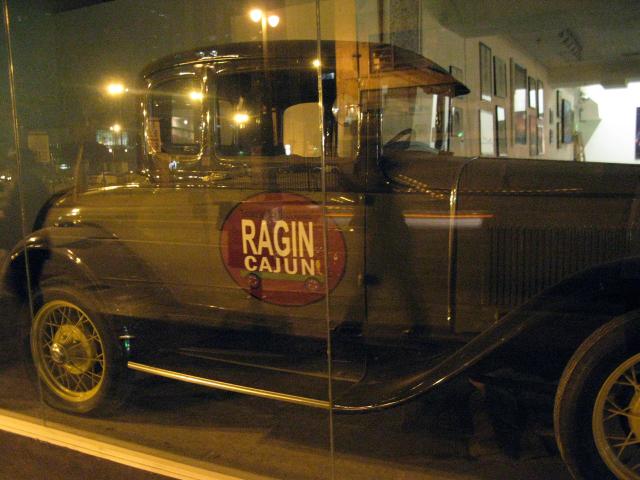 &nbsp


&nbsp