PICTURES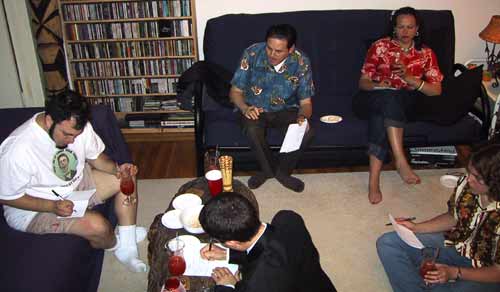 The Judges' Libation Deliberation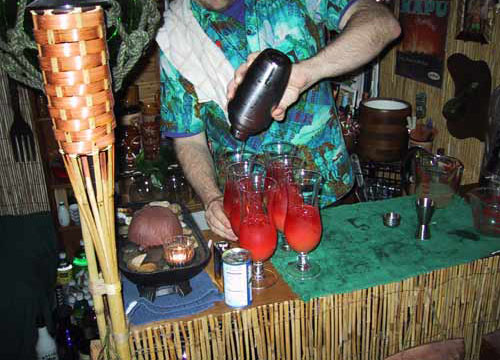 Martiki at work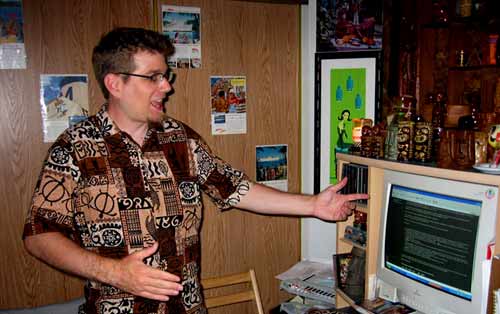 Hanford excitedly explains the rules as posted on Tiki Central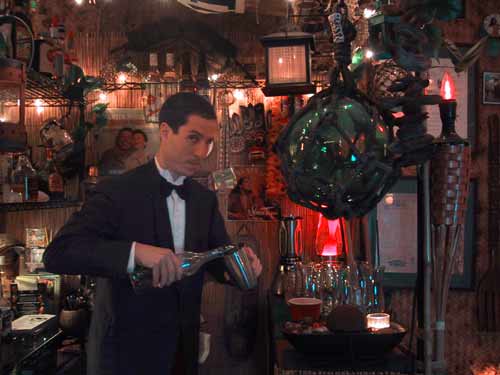 Weird Uncle Tiki mixes himself a little something extra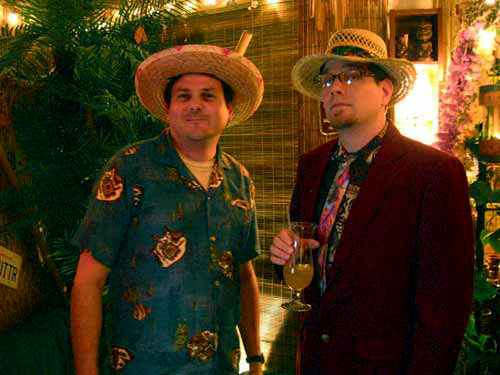 Dean and Hanford relax inside the Grotto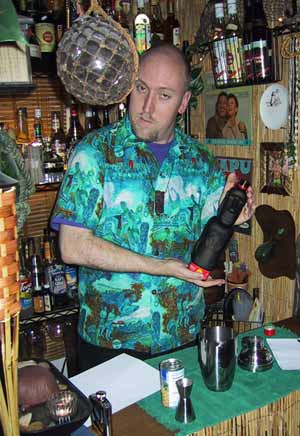 Martiki show us his mighty Moai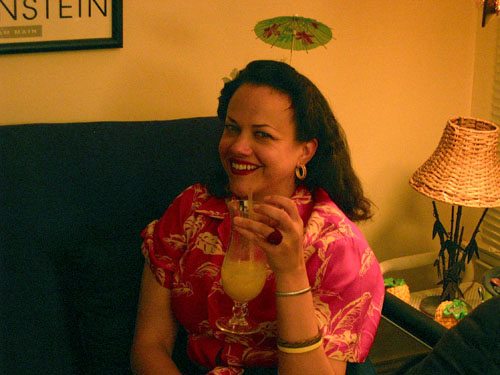 Expert bartender Robin gives her approval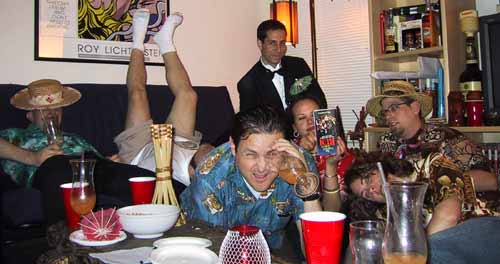 After every drink had been reviewed we decided to call it a night, as soon as we figured out where we actually were.
The drink contest started off with a simple challenge from Mr. Lemoore, but we got such a great turnout that we felt it was important that the winners were reconized with something special. The following companies generously dontated their Tiki wares to help keep the spirit alive! Hanford thanks them profusely!
Drew Brophy - Fine prints of Exotic Artist
Tiki Farm - Makers of great Tiki Barware
Tiki Freaks - Your one stop shop for all things Tiki!